Solution Suppliers
A small number of exhibition spaces are being made available at Enterprise Excellence Ireland 2018 for companies and consultants who are providing Lean/6 Sigma products and services to the Irish processing community.
For further information and to receive an exhibitor information pack please contact + 353 46 9773434, alternatively email Amie or Ronan.
____________________________________________

Acclino
New eLearning platform in'Lean for Service'.
Flexible, mobile, cost effective, global eLearning solution.
Certified by the University of Limerick.
Learn 'How To' transform any service process in any organisation.
Empower your people. Drive down costs. Grow your business.
Special offer for conference delegates: get your discount voucher at the Acclino promotion stand.
You can also check out our Free 'Lean for Service – Lean Lite' offer at www.acclino.com
_____________________________________
Lean Factory Ireland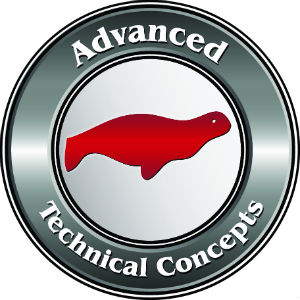 Lean Factory Ireland is the premier lean equipment provider in Ireland whose mission is to accompany those who are on their lean journey. Our solutions help you to reduce waste, increase efficiency and improve space utilisation.
Other solutions provided include a lean modular system that allows users build bespoke solutions designed specifically for their process. These bespoke benches/trolleys/workstations/racks help eliminate unnecessary work and improve material flow. We work with clients to ensure that they have the best designs for their process and people.
We also provide a floor marking range that includes floor tapes, signs, walkways and more. This range of products help you visually manage your process, clearly identifying process areas and communicating essential information to workers.
We are more than happy to meet you and learn more about your process, and suggest how we might be able to assist you.
_____________________________________________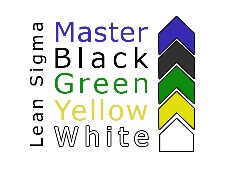 CAMMS Cork Institute of Technology – QMOne Limited
LEAN SIGMA EDUCATION AND MENTORING
Lean Sigma is a very successful methodology for Service Design and Operational Productivity Improvement. For over ten years we have used a blend of Lean and Six Sigma philosophies to deliver proven education that has been highly successful. By engaging students in methodologies that sustain gains they have been successful in achieving project savings of €100,000 for their organisations and, in many cases, much more.
Lean Sigma is based on the elimination of waste and the reduction of variability in processing through engagement and respect for all staff.
Unlike many other programs Lean Sigma is applicable to large or small organisations, in public and private sectors and in all types of service or production operations. CIT accredited courses to suit all levels of your organisation are available through CAMMS and QMOne. Log onto www.cit.ie and search Lean Sigma courses or www.QMOne.com for more information.
We are an approved Enterprise Ireland Lean Education and Service Provider. Call 0866084894 to discuss requirements with Mark.
____________________________________________

Crystal Lean Solutions
At CLS, we recognise the Cost Competitive pressures impacting organisations operating in markets that won't stand still. We offer a flexible, yet innovative, approach to Lean Deployment, with a real energy and enthusiasm to deliver results for each client, every time.
Services Provided
Founded in 2008, our services include:
Funding Consultation
Strategy and Goal Alignment
Change Management
Action Based Training and ASQ Certified Lean SixSigma Programs
Lean Coaching/Mentoring
Project Management
Human Error Prevention Strategy
Implementation of ISO Lean, Quality and Environmental Standards
Competitive Benchmarking (CLS is approved to utilise internationally recognised PROBE and Winning Moves Databases)
Sectors: Our informed Consultants have personally experienced the challenges and opportunities of Business Improvement. This enables us to support a diverse range of industries including Pharmaceutical, Food, Electronics, Medial Devices, Heathcare, Precision Engineering and SME's.
Benefits:As approved Enterprise Ireland and IDA consultants, we have deployed Lean LEO, LeanStart, LeanPlus and LeanTransform programs. Key benefits include:
Tailored Lean Solution to meet your unique Individual Business needs
Increased Competitiveness and Capacity
Reduced Lead Time, Poor Quality and Costs
Business improvement as "the way we do business" everyday
________________________________________
Dataworks Limited

At Dataworks we work in partnership with our clients to help them achieve and sustain Lean Enterprise Excellence through the correct application of technology to leverage and extend Enterprise Excellence tools and principles.
Since 1995 our software solutions have made a measurable difference in each of our clients operations and we have created pioneering IT solutions built on leading edge technologies. Many of our clients are Shingo Award winners or on the Shingo journey and Dataworks are applying The Shingo Model internally to drive our own business growth.
We have delivered Business Process Automation, Business Intelligence and Real-time KPI Visualisation solutions which have transformed our clients business by aligning technology to their Lean and Continuous Improvement strategy.
______________________________________
ETAC Limited

ETAC work with Irish businesses helping their staff run process improvement projects that deliver results – some individual projects deliver an annual return of €50,000 from an investment of less than €1500 per person. The average project delivers a return of €15,000 – a ten times return on the training investment.
You may be interested in an Operational Excellence training programme for your company? The programme has been run with Irish businesses over the past 5 years.
The 32nd programme is currently running and there have been over 300 participants. Locations have included Dublin, Cork, Galway, Carlow, Port Laoise & Drogheda.
The programme has also been run in-house for some larger companies.
Standard format:
5 days training and 4 participating companies,
Each company can have 3 participants on the programme. (12 participants on programme)
8 mentor days on each site over a 12-week period.
Each participant delivers an improvement project within their business.
Let's help develop your people in Operational excellence.
They'll deliver excellent results for your operation.
_______________________________________
EviView

e-ConnX – Process Performance & Reliability Management Software
Brought to you by EviView Ltd., e-ConnX is the ideal solution for LEAN focussed manufacturers to help achieve the production schedule and drive improvement.
What is e-ConnX?
1. Process Performance Measurement Tool
2. Standard approach to 'Team to Team' Shift Handover
e-ConnX is a powerful application that gathers a single source of data entered over the course of a process.
A process can be any series of activities over a period (day, shift, week or longer) that results in an outcome.
Benefits of e-ConnX:
1) Pinpoints the true cause and scale of downtime, losses and waste
2) Provides evidence around the WHY so that stakeholders make the right decisions, first time around
3) Drives continuous improvement through metrics and analytics
4) Lowers manufacturing costs by reducing downtime
5) Optimises shift handover processes
Drop by Stand 10 if you would like to learn more, see the software in action or book a demo for a later date!
_____________________________________
FACTEQ LTD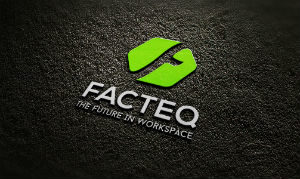 Facteq Ltd, We specialise in bespoke cleantech furniture and integrated software systems for maximizing factory outputs.
________________________________________
Harmona Consulting Ltd

Most organisations aspire to "continuously improve". The reality is that many fail to do so in spite of lean, six sigma and other continuous improvement initiatives.
In fact, evidence highlighting the high failure rates among many organisations' "continuous improvement" initiatives continues to accumulate.
Harmona enables organisations to "MAKE CONTINUOUS IMPROVEMENT A REALITY" by supporting clients in avoiding the pitfalls that dilute the impact of many continuous improvement programmes.
Our TRIUMPH programme helps client organisations to bridge the gap between superficial attempts at implementing lean driven improvements where some tools and practices are introduced but results are disappointing or not sustained towards a culture of sustained, ongoing & evidence based improvements.
We are active in a number of sectors including manufacturing, construction, infrastructure, transport and healthcare sectors in Ireland & the UK.
_________________________________________________
Indigo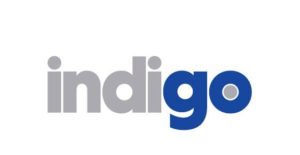 Indigo Visual Management systems are for business teams who want to get better results from their processes. Bringing people together to focus on a visual based system which reflects realtime data in an easy, clear, & interactive way.
From concept to development we collaborate with you on design thinking your process, resulting in creative custom visual management systems built specifically for your process. Along the way we offer expert guidance & quality designs.
As innovative designers and developers of visual management products to major companies who operate within the lean process we have added real benefits to their operations. With vast knowledge & expertise of tried & tested methodologies we create high quality visual management designs, structures, tools and supports.
Realtime data, measured targets, metrics and gaps in your workflow are clearly visible allowing for team problem solving & action plans to improve your business performance. Our systems promote continuous improvement within your business, generated from your team and your process working together towards business excellence.
_________________________________________________
Irish Medtech Skillnet

The Irish Medtech Skillnet (www.irishmedtechskillnet.ie) provides training and networking opportunities to the Medtech & Engineering sectors. It is a not for profit network with the Irish Medtech Association, an Ibec sector as its' contracting organisation.
The network has received over €3.1 million of government funding over the past 8 years and has trained over 7,000 employees by end of 2016. The Irish Medtech Skillnet provides opportunities to develop and deliver both new and existing training programmes. It offers training across key areas such as lean, additive manufacturing, innovation and regulation as well as highly strategic sectoral programmes developed for middle and senior management. The network also provides opportunities to assist with company specific training events.
It has developed 14 specialised programmes for the sector from level 5 to Masters including MOR Operational Excellence Model, Product Development Assessment Model and Futures Skills report. It is presently working on a competency model and a commercial model for the medical technology sector.
____________________________________________
Jigsaw
Jigsaw works with organisations to develop an "Organisational Growth Mindset". Our clients are successful businesses, we work with them to harness their existing strengths & talents to drive improvement.
Our team of partners have extensive commercial experience and using tools from Lean, Six Sigma & Design Thinking and Techniques such as coaching, mentoring & training, we are in the unique position to guide the person and the process through the change cycle.
We an approved provider of the Enterprise Ireland, IDA Lean offers
______________________________________________

LBS Partners
LBSPartners is a coaching-based business improvement consultancy with unrivalled experience achieving business excellence. Our approach is hands-on, data-based and results driven; we customise our offerings to meet each of our clients' individual needs.
Established in 2002, LBSPartners have created a unique, practical and proven Framework that enables us to develop solutions which produce the ultimate competitive advantage for our clients. Our Framework methodology recognises four specific cornerstones for success: Leadership, Coaching, Standardisation and Education.
By employing Lean methodologies and best practices, honed from our collective experience, we partner with our clients to deliver the best results from their people and processes.
Our team of consultants average more than 25 years' experience across a variety of business sectors and have completed in excess of 200 Lean projects and training engagements. As thought leaders within the Lean community, we provided support, in conjunction with NSAI, Enterprise Ireland, Irish universities and industry representatives, for the development of LEAN Swift Standard.
________________________________________
Leading Edge Group

Leading Edge Group is an international Irish owned SME that specialises in the area of change and continuous improvement by providing consultancy, training and education to organisations across multiple sectors.
Established in Cork, Ireland in 1995 and with international offices in Canada and Australia, Leading Edge Group is a global leader in the provision of continuous improvement delivering strategic and operational improvements for organisations by enhancing customer service, increasing quality and efficiencies and optimising resources.
Leading Edge Group also works in partnership with a number of academic and professional bodies such as University of Ontario to provide internationally accredited Lean certification programmes.
_______________________________________
National University of Ireland Galway

The Specialist Diploma in Lean and Quality Systems
This one-year, part-time (level 8) Diploma programme aims to promote an in-depth knowledge of the thinking and techniques behind Lean and Quality Systems in industry. Delivered via blended learning the 30 ECTS course will equip participants with state-of-the-art reference materials to support module topics.
Participants will gain knowledge of the Lean, Six Sigma and various other techniques and systems for streamlining products, processes and services. Problem solving skills will be developed and honed.
A focused project module will require participants to apply their knowledge to real-world scenarios and engage in discussions with fellow students and module tutors which explore the key concepts in Lean and Quality Systems.
________________________________________
OEEsystems
OEEsystems are manufacturing people at heart. Backed by 20+ years' focused experience, our best-in-class specialist OEE software and expertise supports a worldwide community of thousands of users in hundreds of sites from Seattle to Shanghai, who trust us to deliver sustainable OEE performance improvements.
We work with you to help you to decide what needs to be measured across all your key production processes (discrete, bulk, continuous) and systems, and then collect and analyse the data automatically, in real-time.  Our "whole-story / one-version" data can be presented to suit individual role requirements with fully-customisable intuitive reports, charts and dashboards, making it easy for operators and management alike to act on the data. Knowing the root causes of lost business opportunities, you can prioritise and ensure your people are always working on the right issue.
Continuous monitoring ensures gains are locked in, driving return on investment higher and faster, while our experience helps you implement the necessary culture change to truly empower your team. And our modular system and functionality future-proofs your journey towards the SMART Factory.
Process control or continuous improvement: Whatever your motivation, we enable you to extract actionable data from your key production systems, so you can make and implement impactful decisions that deliver and protect your business competitiveness. And our simple, straightforward installation and experience-driven support means your return on investment is measured in weeks.
If you're a Manufacturing. Lean or Continuous Improvement Manager, we'll make your life easier. We look forward to meeting and sharing some ideas with you at the conference.
OEE systems, Clonmel, Co Tipperary
Ire: +353 52 6170384
UK: +44 1279881999
DE:+ 49 21138789340
E: info@oeesystems.com
W: www.oeesystems.com
____________________________________________

Preferred Results Limited
Preferred Results always had a Lean focus in the provision of services to its Clients, applying Lean methodologies, primarily, to improve Flow and eliminate Waste in the physical work environment.
However, as systems and technologies became faster and more sophisticated, we entered into a partnership with Hyland Software, a US Fortune 100 company which specializes in Enterprise Content Management, with powerful workflow capabilities. This platform enables businesses to model, route and track work wherever it takes place; and to manage Content required by, or generated by Users.
The seamless integration of the physical and virtual work environments enables us to deliver 'Lean Everywhere' across organisations; strengthening our holistic approach which encompasses Strategy, Business Modelling, Organisation Restructuring and Operations across functions.
___________________________________________

S A Partners
SA Partners is Europe's longest established Lean Consultancy. Established by Professor Peter Hines in 1992, it now employs over 40 full time fee earners and has sites around the world. Following our brand promise of "Together, the power to improve" we work with organisations to develop sustainable improvement.
We blend our consulting experience, with structured offerings around assessments, t raining and coaching. We have a team of experienced lean consultants who have had a minimum of 10 years experience in transforming organisations.
We have experience of working on multi site/ country, extended supply chain, assignments. We structure our teams around Account Directors, Programme Managers, Project Leaders and programme Support.
Our people will customise our offering to your specific needs blending Assess, Solve , Train and Coach to particular environment. Our promise is always to leave you with the skills to do this yourselves.
We do not offer an "off the shelf‍ solution" because every organisation is different in relation to culture , challenges, customers etc. Delivering a bespoke solution which is tailored to the requirements of that organisation, make it far more practical.
__________________________________________
Team BDS

Team BDS is a technical and business Management Consultancy firm operating in Ireland and the United Kingdom since 1995 and are among the leading lean and innovation consultants in the British Isles. With a team of Engineers, Managers, Accountants and System Specialists, we provide technical and business consultancy services to multinational corporations, indigenous companies and state bodies, in the manufacturing, industrial and service sectors.
All of our resources have at least 15 years' experience at a director/senior manager level.
Our primary purpose and commitment is to significantly improve the performance of our clients through the use of technology, people and management capability delivered through:
• Lean and Operations Excellence
• Innovation and R&D
• Business Management Systems & Enterprise Resource Planning
• Management Training and Development
We have delivered major innovation and operational excellence to clients such as the Department of Agriculture, Food & the Marine, Enterprise Ireland, Údarás na Gaeltachta, LEO's, Boston Scientific and Baxter Healthcare. Our activities support and assist clients to achieve sustainable business growth and profitability
______________________________________________
TWi
High-quality documentation can drive enterprise excellence.
TWi is a leading provider of technical writing and information design solutions, serving some of the largest companies in ICT, MedTech, BioPharma, Utilities, and more.
Working with innovative clients who are continuously improving, we help them to eliminate waste from their processes by ensuring procedural steps are clear, concise, and written appropriately for the end user. As information design experts, we transform complex information about products, services, and processes into clear, accurate, user-friendly content. We work with clients to develop internal content management systems and provide training in technical communication skills and strategies.
Partnering with TWi enables you to:
• Improve operational efficiency, saving time and resources
• Reduce human error rates
• Comply with legal, quality, and regulatory requirements
• Promote usability, customer safety, and user satisfaction
• Generate increased sales through relevant and targeted collateral
• Enhance knowledge transfer across your organisation
www.technicallywriteit.com or contact emmet.kearney@technicallywriteit.com
____________________________________________________

University of Limerick
The University of Limerick is an independent, internationally focussed university with over 13,000 students and 1,300 staff. It is a young, energetic and enterprising with a proud record of innovation in education and excellence in research and scholarship. ULearning is a blended learning development unit within the University of Limerick.
It is an innovative connector of industry and academia, addressing individual and corporate skills gaps thro ugh professional flexible learning. It offers individuals the opportunity t o earn professional certifications and academic qualifications while at work and organisations to design industry specific courses with content based on your needs. For the past 15 years ULearning at the University of Limerick has delivered world-class quality programmes in Lean and Six Sigma and currently offers these at Specialist Diploma and at Masters Level.
The programmes are a targeted response to a clearly identified need in specific occupations and sectors of the economy. The course creates graduates that under stand the theory and practical application of quality management tools and techniques as they would apply to their own organisations
________________________________________________

Xpertivity
Xpertivity are Master Practitioners in Lean Enterprise Excellence for the Service and Knowledge Work (S&KW) Sectors
Since 2003 we have built an exceptional record of successfully helping S&KW organisations build systemic, enterprise-wide high performance in people, teams, functions, processes and technologies.
With programs ranging from Lean Starts to Lean Transformations , we have helped clients achieve exceptional increases in revenues, service, quality, productivity and overall performance.
We have extensive experience of working with clients across a broad range of sectors and sizes in Ireland, the UK, the USA and Middle East.
Our clients range in size from multinationals to SME's and we have extensive experience in Banking, Insurance, Healthcare Management, Healthcare Delivery, Government, Public Sector, Telecommunications, Construction, Technology and Software.
ServiceForce is our "Lean OMS" for S&KW organisations that's helping clients in the UK and Ireland to manage their day to day operations using Lean and is being show at our stand.
Xpertivity is a highly experienced & approved service provider for the Lean Business offer from Enterprise Ireland and the IDA
____________________________________________

Environment & Energy Management
Ireland's leading publication dedicated to every aspect of environmental management and energy efficiency at industrial, commercial and municipal levels.
For over 11 years Environment & Energy Management has provided it's growing readership (now 12,000) with analysis and insight into the latest technologies and services available within Ireland, while our editorial team focus heavily on investment, business profiles and the future of the energy sector in this country.
As a publication written by acknowledged experts in their fields, Environment & Energy Management is disseminated to a controlled and targeted readership of over 12,000 key decision makers in Central & Local Government, the Professional/Services Sector (including Environmental Consultants, Engineers, Laboratories, all Third Level and other training/research Organisations, the Legal Profession and Agencies specialising in environmental protection and energy efficiency) – and, with particular attention to Small & Medium Enterprises, all sectors of Irish industry as follows: Food & Beverage; Pharmaceutical; Chemical; Medical; Electronics; Plastics; Packaging; Motor & Transport; Finance & Insurance; Textiles; Agriculture and Tourism.
_________________________________________________
_________________________________________________