Advanced Technical Concepts

ATC Lean Solutions, a division of the ATC Group, provide solutions for lean environments, AGVs, assembly line layouts, workstation ergonomics, 5S floor marking and signage range etc. Our products are ergonomically designed to meet lean manufacturing and continuous improvement (kaizen) principles and help reduce waste, and improve efficiency and space utilisation.
__________________________________________________________
CAMMS, Cork Institute of Technology and Stockil Continuous Improvement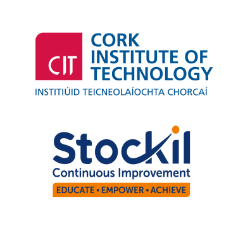 LEAN SIGMA EDUCATION, MENTORING AND CONSULTANCY
We deliver courses in the area of operational excellence and continuous improvement, using Lean Sigma. Lean Sigma is a very successful methodology based on the elimination of waste, reduction in variability and improvement of efficiency. Lean Sigma is applicable to large or small organisations, in public and private sectors and in service and production. Log onto www.cit.ie and search Lean Sigma courses or www.stockilci.ie for more information on our QQI accredited courses.
In addition to our course provision we work with organisations to help them make improvement gains using techniques such as Lean Sigma that result in significant savings. Our engagement model works on the basis of helping organisations to Educate, Empower and Achieve both for individuals and the organisation as a whole.
We are an approved Enterprise Ireland Lean Education and Service Provider. We support the LeanStart, LeanPlus and LeanTransform programs. Funding options are also available through IDA and Skillnet. Contact mark.stockil@camms.ie or 086 6084894 for more information.
__________________________________________________________
Certification Europe
Bio to Follow
__________________________________________________________
Crystal Lean Solutions

For the last 12 years, we've worked with clients across a range of industries including Pharmaceutical, Food, Electronics, Medial Devices, Healthcare, Precision Engineering, SME's and Construction (LCi Commended). We provide tailored Lean solutions, bespoke training packages, mentoring, and coaching, to enable you to implement and sustain genuine business improvements.
Our team of consultants have backgrounds covering a diverse range of experience across multiple industries. This experience enables us to fully support you in your pursuit of excellence.
__________________________________________________________
Dell Technologies

About Dell Technologies
Dell Technologies is a unique family of businesses that helps organisations and individuals build their digital future and transform how they work and live. The company provides customers with the industry's broadest and most innovative technology and services portfolio spanning from edge to core to cloud. The Dell Technologies family includes Dell, Dell EMC, Pivotal, RSA, Secureworks, Virtustream and VMware.
Dell Technologies has a large presence in Ireland with campuses in Cherrywood, Cork and Limerick. The Irish operations is home to a hub for Sales, Services, Centres of Excellence, Solutions Development, Manufacturing, Supply Chain Operations, Engineering, IT and Finance.
__________________________________________________________
Enterprise Ireland

Enterprise Ireland is the government organisation responsible for the development and growth of Irish enterprises in world markets. We work in partnership with Irish enterprises to help them start, grow, innovate and win export sales in global markets. In this way, we support sustainable economic growth, regional development and secure employment.
__________________________________________________________
ETAC Limited

Based in Dublin, ETAC are an approved provider of the Enterprise Ireland, IDA and Bord Bia Lean Business offers. The business has also supported Local Enterprise Offices and regional Skillnets, working with organisations ranging from Micro SMEs to large multi-nationals.
• Our training is delivered through our customised on-line Learning Management System. Log onto www.etacsolutions.com to view our current training programmes.
• Our Lean Business programme leading to QQI accreditation has been delivered to more than 50 business groups across both manufacturing and service sectors.
• ETAC are an active member of the Dublin Lean Network, Engineers Ireland and an accredited consulting practice of the IMCA.
• Our trainers and mentors bring years of industrial experience to our programmes. Our approach is based on real-life experience on what actually produces results. We believe that your employees are the best consultants you'll ever hire – we provide them with a structured approach to build sustainable processes and realise their own capabilities.
Contact us today to discuss how we might work with you to support your workforce in Operational Excellence.
__________________________________________________________
Expertivity Technologies
Bio to Follow
__________________________________________________________
FACTEQ
Bio to Follow
__________________________________________________________
IDA Ireland

Ireland's inward investment promotion agency, the IDA, is a non-commercial, semi-state body promoting Foreign Direct Investment into Ireland through a wide range of services. We partner with potential and existing investors to help them establish or expand their operations in Ireland.
__________________________________________________________
Irish Centre for Business Excellence (ICBE)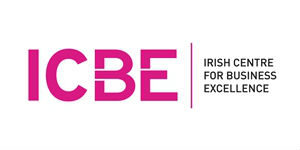 The Irish Centre for Business Excellence (ICBE) is a not-for-profit organisation established by leading companies in Ireland with a deep commitment to continuous improvement and global competitiveness.
We are a knowledge-sharing network of cross-sectoral businesses committed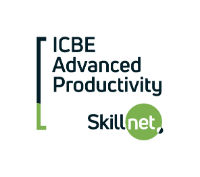 to helping each other. At ICBE our goal is to assist our member companies to be the most competitive in their field.
We organise best practice visits to exemplary sites so that members can learn from each other. We work with our members in steering groups to organise events and design bespoke training to meet current and future needs of business.
Our "Call for Support" process is where we confidentially facilitate members to get solutions to resolve challenges using the entire network as a resource.
The Irish Centre for Business Excellence is the business-excellence and knowledge-sharing network of choice for the manufacturing and services sectors in Ireland to meet global competitiveness challenges and opportunities.
The ICBE Advanced Productivity Skillnet was established over 12 years ago by the Irish Centre for Business Excellence.
The Skillnet was tasked with identifying national and international best practice and through targeted interventions enable network members to become Internationally recognised centres of excellence.
Focusing initially on Lean, Six Sigma and Shingo the network has expanded to include key technologies and methodologies from automation to data analytics to additive manufacturing.
Comprising over 200 cross sectoral members, the network has delivered over 34,000 training days, with 5,500 individuals across 700 companies, 144 best practice visits and assisted with the achievement of over 11 Shingo Awards.
__________________________________________________________
Irish Medtech Association Skillnet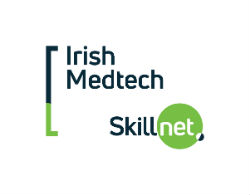 Skillnet Ireland actively supports and works with businesses in Ireland to address their current and future skills needs. Skillnet Ireland was established in 1999 and is funded from the National Training Fund (NTF) through the Department of Education and Skills (DES). The Irish Medtech Skillnet, established in 2008 provides training to Medical Technologies and Engineering sector.
The Irish Medtech Skillnet (www.irishmedtechskillnet.ie) provides training and networking opportunities to the Medtech & Engineering sectors. It is a not for profit network with the Irish Medtech Association, an Ibec sector as its' contracting organisation.
__________________________________________________________
IT Sligo

In 2020, IT Sligo will be celebrating 50 years of academic excellence. Over the past five decades the Institute has grown from a small regional college to an internationally recognised third level college providing university level education with a reputation that transcends the globe. Over the next year IT Sligo will submit our plans to become a Technological University.
IT Sligo is the leading Higher Education Institute in Ireland in the development and delivery of Online educational programmes and has been doing so since 2002. Offering 130+ programmes, the IT Sligo online part time programmes are designed to be student focused, combing flexibility and convenience to suit lifestyle and learning needs.
IT Sligo developed Ireland's first Massive Open Online Course (MOOC) on Lean Six Sigma. This online course has been delivered to over 10,000 participants from 50 countries.
__________________________________________________________
Jigsaw Consulting is an award-winning Lean Service Provider and works with organisations to develop an "Organisational Growth Mindset". Our clients are successful businesses and we work with them to grow their existing strengths & talents to drive future improvement.
Our team have extensive commercial experience and can apply this to help organisations via coaching, mentoring, training, and consultancy.  Using tools from Lean, Six Sigma & Design Thinking, we are in the unique position to guide businesses through the change cycle.
Jigsaw has worked with companies in various sectors and our team have experience in a wide variety of industries.  We have supported projects in many aspects of lean business management, from the factory floor, to the service desk, to the back office.
In 2018 Jigsaw won a prestigious award for our Lean Culture research, benchmark and training at the inaugural Lean Business Ireland awards.  Our original research demonstrated the link between Leadership & Culture Behaviour and Lean outcomes and our coaching and training programs support organisations to establish these behaviours.
Our mission in Jigsaw is to "stand out but fit in" in the Lean world, and use our expertise in Lean, Leadership, Teams, and Psychology to see and support the people beyond the process.
We have trained and mentored 100's of individuals, shared our knowledge and learnings at conferences and seminars and most importantly, we have supported over 70 companies on their Lean journey putting them in a better position to grow.
Jigsaw is an accredited provider of the Lean Business offer with Enterprise Ireland, the IDA, & the Local Enterprise Office and are commended by Lean Construction Ireland.
www.jigsawconsulting.eu / info@jigsawconsulting.eu
__________________________________________________________
LBSPartners

Since 2002, LBSPartners has been working with companies to help them make that shift from good to great. Providing the capabilities, training and systems they need to unlock Better in their environment – creating an efficient, successful and more profitable business.
Using Lean methodologies and industry best practices, and by sharing our collective experience – we'll partner with you on the road to Better. We'll use our proven LBS framework to develop process and people solutions specifically designed around your unique challenges. Using our hands-on, data-based and results-driven approach, we'll work alongside you to guide you through each step of the process – to meet and exceed every goal. And most importantly, we'll make sure the improvements we unlock are sustainable – continuing and growing beyond our involvement with you.
We're here to help you start your journey to find your Better business.
__________________________________________________________
Leading Edge Group

Leading Edge Group is a leading transformation and change management consulting firm that provides consultancy, training, education and technology solutions to over 1,000 organisations across multiple sectors including Healthcare, Life Sciences, Public Sector, Utilities, Manufacturing, Supply Chain and Global Services. The company was awarded the 2019 Lean Service Provider of the Year by Lean Business Ireland.
Established in Cork, Ireland in 1995 and with international offices in Canada and Australia, Leading Edge Group is a global leader in the provision of continuous improvement delivering strategic and operational improvements for organisations by enhancing customer service, increasing quality and efficiencies and optimising resources.
Leading Edge Group also works in partnership with a number of academic and professional bodies to provide internationally accredited Lean certification programmes.
We look forward to meeting and sharing some ideas with you at the conference.
Leading Edge Group – Europe & Middle East
Charter House
Cobh, Co. Cork,
Ireland, P24 R960
Tel: +353 (21) 4855863
Fax: +353 (21) 4855864
info@leadingedgegroup.com
__________________________________________________________
Lean Construction Ireland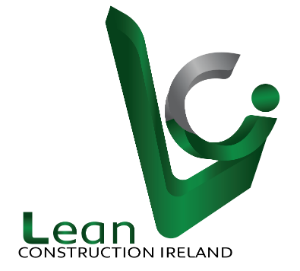 WHO WE ARE… Lean Construction Ireland is an all-island, independent, and voluntary not-for-profit association whose members passionately believe that Lean Thinking & Practices can enable and sustain enhanced effectiveness, efficiency, productivity, and profitability for the Irish Construction Sector, Clients, and Supply Chain.
WHAT WE DO… Lean Construction Ireland leads a community of learning and practice that promotes the application of Lean Thinking & Practices throughout the Irish Architecture, Engineering, Construction (AEC) sector so as to realise value-add for all stakeholders in the value chain. It supports the free and open exchange of knowledge, information, and experiences around good practices and case studies. It also supports ongoing research into Lean practices nationally and globally, their application to AEC, and their sharing with the wider Lean Construction Ireland Community. It is aligned to LCI USA.
CORE VALUES… Collaboration. Leadership. Teamwork. Commitment. Knowledge. Innovation. Integrity.
__________________________________________________________
OEEsystems International

OEEsystems International are THE OEE PEOPLE. We work with the world's most progressive manufacturing companies to increase capacity, reduce costs and drive continuous improvement. Our exceptional record of combining our Smart Factory software and our Science of Manufacturing methodology delivers powerful visualisation, analysis and real-time control of your manufacturing processes. That makes us THE OEE PEOPLE.
OEEsystems International are THE OEE PEOPLE. We work with the world's most progressive manufacturing companies to increase capacity, reduce costs and drive continuous improvement. Our exceptional record of combining our Smart Factory Software and our Science of Manufacturing Methodology delivers powerful visualisation, analysis and real-time control of your manufacturing processes.  Need help with your Industry 4.0/ Continuous Improvement project now – Contact us for a short exploratory call.
Email: angela.drum@oeesystems.com
Web: www.oeesystems.com
Tel:
Ire: +353 52 6170384
UK: +44 1279881999
DE:+ 49 21138789340
E: info@oeesystems.com
W: www.oeesystems.com
__________________________________________________________
RIKON
Bio to Follow
__________________________________________________________
SA Partners
Bio to Follow
__________________________________________________________
SeaChange Corporate Ltd.

SeaChange have a highly experienced team of corporate experts who specialise in numerous disciplines including leadership, culture change, behaviour-based safety, lean management, organisational psychology, lean systems, safety culture and selection and assessment. The SeaChange Corporate team provide unique insight into culture and enable partner organisations to lead real behavioural breakthroughs. We pride ourselves on our authenticity and grounded approach that comes from over 60 years' collective experience in the corporate sector. Most importantly we don't simply suggest 'what' show be done to effect real culture change, we demonstrate 'how' to do it in a practical and sustainable way through our innovative tools and solutions.
SeaChange work with multiple world class clients in the corporate sector including pharmaceutical companies, food and drink manufacturers, SMEs, warehousing & distribution companies and medical device manufacturers.
SeaChange solutions have yielded average client results following their implementation such as 65% improvement in safety culture, 78% reduction in accident-related injuries and 80% increase in safe behaviours.
__________________________________________________________
SQT Training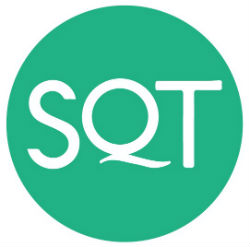 For 30 years we've brought the latest thinking, the leading techniques and the most accomplished industry trainers into ambitious organisations, large and small, throughout Ireland, the UK & beyond.
We are a specialist provider of bespoke training programmes that help organisations become leaner, more compliant and more progressive. We empower people with the capability to help their organisations reach the highest standards, maintain compliance & drive efficiency. Our programmes are renowned for their dynamic, practical, real world approach and are built on a foundation of theory & practice that works. One of the biggest challenges for learners is to bridge the gap between the classroom and the workplace; to put the theory into practice. We all learn best by doing, so putting theory into practice is an integral element of our courses.
We believe, in this field, the best people to learn from are seasoned industry experts, not just academics. People who have worked at the coal face, who can draw on their experiences & share real world insights, stories & techniques.
Our programmes are proven to empower people with the capability to shape stronger, smarter organisations.
__________________________________________________________
Technically Write IT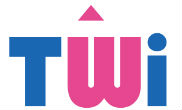 High-quality documentation can drive enterprise excellence.
TWi is a leading provider of technical writing and information design solutions, serving some of the largest companies in ICT, MedTech, BioPharma, Utilities, and more.
Working with innovative clients who are continuously improving, we help them to eliminate waste from their processes by ensuring procedural steps are clear, concise, and written appropriately for the end user. As information design experts, we transform complex information about products, services, and processes into clear, accurate, user-friendly content. We work with clients to develop internal content management systems and provide training in technical communication skills and strategies.
Partnering with TWi enables you to:
Improve operational efficiency, saving time and resources
Reduce human error rates
Comply with legal, quality, and regulatory requirements
Promote usability, customer safety, and user satisfaction
Generate increased sales through relevant and targeted collateral
Enhance knowledge transfer across your organisation
For information, visit www.technicallywriteit.com or contact emmet.kearney@technicallywriteit.com.
__________________________________________________________
Trinity College Dublin

Trinity College Dublin carries out consultancy and collaborative research in a wide number of areas: supply chain, operations management, marketing, machine learning, AI and many others. Today we are presenting the Centre for Innovative Human Systems (CIHS), who investigate the human factors at play in business processes. The centre looks at people, process and performance in an organisation, and can work with business identifying and rectifying human factor issues in these areas. Some current research areas are Automation, Change Management, Culture, Human Centred Design, Process & System Modelling and Risk & Safety. In many cases, funding support for projects with industry partners is available from the Irish government.
Trinity College Dublin is Ireland's leading university, located in the heart of Dublin city.
__________________________________________________________
University of Limerick
Bio to Follow
__________________________________________________________
Visual Management Solutions 

Visual Management Solutions are a full service sign company with an emphasis on lean management. We produce a vast range of both standard and bespoke visual management boards and accessories, streamlining your visual operations. Our experienced team are on hand to create bespoke designs to suit every individual requirement, from basic concept, through draft design and in to production. Having worked in this industry for more than thirty years, we have the experience necessary to take client instruction and reproduce sensibly to a workable, practical solution, all within tight time constraints.
__________________________________________________________