Keynote Speakers 2019 
Alex McDonnell – CEO – Xpertivity
Bio to Follow
_________________________________________
Andrew McCormack – Minteq
Bio to Follow
_________________________________________
Brendan Grace – CI Manager – Aut Even Hospital
Bio to Follow
_________________________________________
Colm Sheils – Director of Manufacturing – Boston Scientific
Bio to Follow
_________________________________________
Daniel Azkue – Senior Value Stream Manager – GKN Driveline Zumaia & Legazpi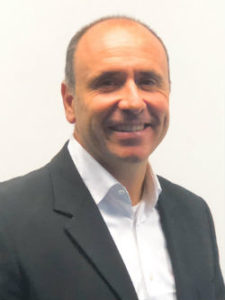 Daniel Azkue studied as an Industrial Engineer with Navarra university and received an MBA with Deusto university.
Daniel has been working with GKN for over 19 years, first 5 years on purchasing(Steel, casting, forging), 12 years Value Stream Manager and is the Current Senior Value Stream Manager.
_________________________________________
Denis Lucey – Vice President – Dell EMC EMEA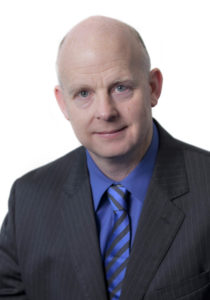 Denis Lucey serves as Vice President of Dell EMC EMEA, Commercial Solutions Support. He leads a 1,600+ award-winning team focused on delivering advanced technical support services to commercial customers. As a change leader, he takes an "outside in" approach to transform and implement effective change, leading to superior customer experience and business performance.
Denis and his team have developed high-end capabilities which boost efficiency and ensure organisations throughout the region realize their vision for digital transformation. By utilising the power of Analytics, Artificial Intelligence and Machine Learning, he is at the forefront of evolving customer needs.  He partners across the Commercial Sales business working closely with his colleagues to implement advanced technical customer support strategies.
As GM of the Cherrywood campus, Denis champions a diversity and inclusion agenda which harnesses the talents of team members to deliver innovative solutions. By energising team member engagement, he ensures Dell EMC in Ireland leaves a legacy of good through strong community, environmental and educational initiatives.
He has over 25+ years in the Electronics and IT Industry including 20+ years international management experience leading both EMEA & APJ.
Denis is an Engineering Alumni from University College Limerick.
_________________________________________
Frank Dolphin – Chairman – Rigney Dolphin

Frank Dolphin is the chairman of the Waterford based BPO Rigney Dolphin. He is also Chairman of Relate Care a Health Care company specialising in patient access with offices in Waterford and Cleveland OH.
Rigney Dolphin was established in Waterford in 1990. Employing over 500 people was one of the first companies to receive the Deloitte 'Best Managed Company' Award. In 2012 both he and his wife and business partner Adrienne Dolphin were short listed for the Ernst and Young Entrepreneur of the Year Award.
Relate Care was established in 2011 as a joint venture between Rigney Dolphin and the world famous Cleveland Clinic providing patient access and telehealth services to patients in the US. Relate Care now works with some of the largest hospital groups in the US. With US registered nurses and their clinical teams working from Waterford Ireland and Cleveland Ohio, Relate Care is an innovative leader in the provision of health care services. Currently employing 340 in Ireland and the US the company has recently announced that it plans to expand its workforce by 180 in 2019.
Dr Dolphin worked as a Clinical Research Psychologist at the Children's University Hospital, Temple Street Dublin.
He lectured at Trinity College Dublin and in Waterford Institute of Technology in Psychology and Consumer Behaviour
Frank Dolphin served as a member of the Board of Governors of Waterford Institute of Technology. He is a former President of Waterford Chamber of Commerce, and a former Chairman of the South East Marketing Institute.
On a national level the Minister for Health and Children appointed him Chairman of the Health Service Executive (HSE) in 2010. He chaired the Ministerial Review Group to advise on the location of the National Children's Hospital in 2012 – The Dolphin Report. He was appointed Chairman of the Dublin Midlands Hospital Group in 2013.
He is a former Chairman of The Children's University Hospital, Temple St., and served on the Board of Governors of the Mater Hospital, Dublin
Dr Dolphin is a Registered Psychologist with the Psychological Society of Ireland; he is a Fellow of the Marketing Institute and an Associate Fellow of the British Psychological Society.
_________________________________________
Gerry McNamee – Siemens
Bio to Follow
_________________________________________
Gregor Grolik – Vice President Operational Excellence (PE) – Festo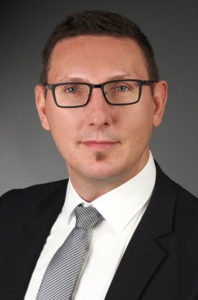 What does "making things means making people" mean? Are we talking about the power of material or machines? This subject needs to be extended to a different change level! Monozukuri is all of these things. Excellence change need to have the right developed people side which enable the right results. Beavers might make dams, and bees might make hives, but only humans actively and consciously improve their inventions to fundamentally change their environment.
Currently, I'm responsible for the Operational Excellence initiative @ FESTO we want to lift our processes to a world-class level. OPEX / Lean is a part of my life since 2002 and I could practice this exercise world wide.
_________________________________________
Dr Heiko Gierhardt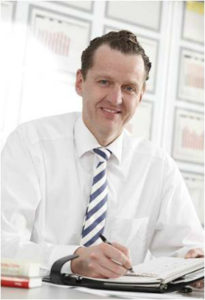 Dr Heiko Gierhardt holds a PhD in Engineering from the University of Technology Munich. He was an Associate Professor at the University of Technology Berlin. He has worked as Project Manager and Head of Supplier Quality in Porche, Head of Global Lean Program at Schaeffler AG and Head of Launch Management at Volkswagen Poznan.
Since April 2018 he has become an Adjunct Assitant Professor for Organisational Excellence at Trinity College Dublin and as of July 2018 he is working with Jaguar Land Rover as the Global Director Launch in Purchasing
_________________________________________
Joe O'Sullivan – Regional Director – Sisk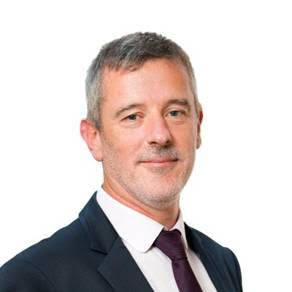 Joe started his career as an engineer and contract manager in the UK, working on a variety of projects, including commercial, hospitals and industrial work, joining Sisk during this time. He returned to Ireland in 1997 and has since concentrated on working in the Life Sciences sector, delivering a variety of construction and project management solutions  from large scale new-build to small but complex retro-fit projects on live campus environments for large multi-national clients. Joe's current role still involves project delivery, but his primary focus is on Performance Improvement across the business, enhancing output through the implementation of Lean thinking and principles – in this regard, Joe's focus is on relationships and people – collaboration is the key to delivering really successful projects.
_________________________________________
Jolanta Musielak – Volkswagen Poznan
Bio to Follow
_________________________________________
Jude Carey – Irish Rail
Bio to Follow
_________________________________________
Mairead O'Donnell – Head of Operations – Polar Ice Tech
Bio to Follow
_________________________________________
Martin Winters – Operations – Suretank
Bio to Follow
_________________________________________
Mick Prendiville – Engineering Manager – Johnson&Johnson Depuy Synthes Cork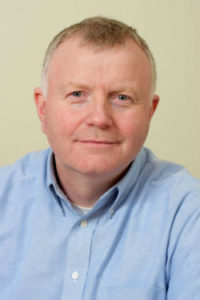 Mick Prendiville is an Engineering Manager in Johnson & Johnson Depuy Synthes Cork. With 30 Year's experience in Electronics, Automotive and Medical Device Industry.   He is responsible for a global team across 26 sites, developing and translating new technologies from concept through to implementation into the manufacture of orthopaedic implants. Mick and his teams focus on driving global strategies in key areas of manufacturing with strong focus on emerging technologies and process automation solutions.
Mick have proven ability to hire, develop and motivate high performance engineering teams. Most recently working with IBEC to deliver the Manufacturing Engineering apprenticeship program. This is a key gateway to access new talent. Mick has been the sponsor of the program within Depuy Synthes over the last 2 years and is responsible for the successful expansion of the engineering talent pool as a result.
Mick has MSC of Science Manufacturing Management and Technology.
_________________________________________
Miriam Keogh – Head of CI – Dawn Farms
Bio to Follow
_________________________________________
Peter Morrow – Director – Skylark
Bio to Follow
_________________________________________
Peter Wiedemann – Chief Technical Officer – RATIONAL AG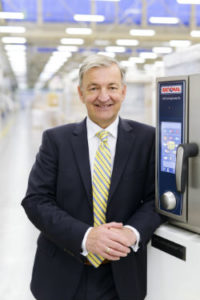 Born in 1959, Peter Wiedemann is the Chief Technical Officer and member of the Excutive Board of RATIONAL AG.
After gaining his mechanical engineering degree in 1988 Peter Wiedemann launched his professional career by joining RATIONAL as an engineer in 1988. He was appointed as a product manager just two years later. He was then massively involved in setting up the US subsidiary and took over as Chief Technical Office in January 1996. In September 1999, he was appointed this responsibility as a member of the Executive Board.
"Our aim is that we develop our products and services together with our customers. Our customer-centric organisation forms the powerful basis for RATIONAL's unique innovation drive"
_________________________________________
Robert Caldwell- Lean Optimisation Manager – Manor Farm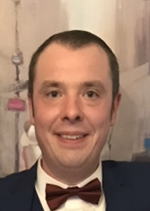 Current Lean Optimisation manager with Manor Farm – Ireland's leading supplier of Fresh Poultry.
Robert is a Lean Six Sigma Black Belt with 15 years experience of working in the fresh food, retail and FMCG industries. He is skilled in Quality Management, HACCP, ISO and BRC standards, Continuous Improvement and Lean Manufacturing. Robert is a Strong operations professional with a Total Quality Management (TQM) focus.
_________________________________________
Rosie Keary – Medentch
Bio to Follow
_________________________________________
Sally-Ann Devine – Siemens
Bio to Follow
_________________________________________
Sam de Lint – Technical Manager – Panelto Foods
Managing Lean/Continuous Improvement for the site
Improved the OEE of one dough-shaping line from 78% to 85%. Developed improved process for daily production meeting. Optimised all processing specifications for all process equipment to reduce sku run variability by 20%. Improved product quality from 90% to 94% and reduced variability from 8% to 2%. Delivered annualised savings of €115k.
_________________________________________
Sean O'Hara – Site Lead – Abbott Nutrition(Sligo)
Bio to Follow
_________________________________________
Stephen Creaner – Executive Director – Enterprise Ireland
Bio to Follow
_________________________________________