Starting the Journey Towards Operational Excellence
9:50am Case 1 LEO Co's: Skylark, Tefl, Polar Ice Tech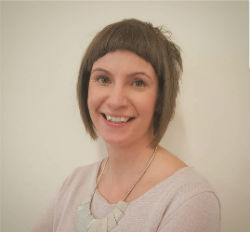 Rosie Mansfield

- P

remier Tefl
Rosie affirms you "don't need to worry about how big the challenge is; just focus on the solutions and you'll head for success." A travel enthusiast, who taught English in Malaysia, drove a taxi in Kenya and is mum to an energetic daughter. Rosie Mansfield is an infectious, passionate leader who has been driving responsible travel and education businesses for over a decade.
Co-founding Premier TEFL with long-term business partner Ian O'Sullivan she continues to help thousands of English speakers gain a life-changing experiences by teaching English abroad alongside the growth of their sharing economy start-up GoCambio, named "a ground-breaking barter system" by Lonely Planet.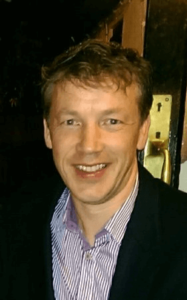 Peter Morrow – Managing Director, Skylark Electric Attic Stairs, Tuam, Co. Galway
Peter had been working in the Attic Stairs Industry 18 years when he turned entrepreneur in 2012 and developed the first fully electric remote controlled foldaway attic stairs. This unique patented product launched onto the marketin 2013 and was sold primarily in the UK & Ireland. Peter took part in the LEO Lean Business Programme in 2016 which greatly improved productivity, created capacity for growth and improved his processes for scaling.  As well as the UK, his company is now exporting to Europe and the USA.
Peter is a keen golfer, he is married to Carole (also a director of the company) and they have 2 children.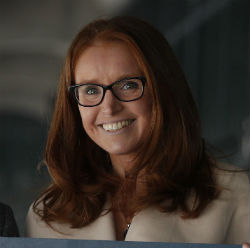 Mairead O'Donnell - Polar Ice Tech
Máiréad O'Donnell is Customer Engagement Manager with Polar IceTech, Ireland's leading Dry Ice Blasting Specialists. Using Dry Ice as a cleaning media to clean moisture-sensitive and abrasive-sensitive high value assets, Polar IceTech help some of Ireland's leading manufacturing facilities to reduce downtime, increase efficiencies and reduce costs by introducing eco-friendly cryogenic cleaning solutions.
They partner with customers within the Medical Device, Power Gen, Food & Beverage, Pharma and Semi Con industries to maximise production output and improve product quality and yield by making cleaning processes more lean, efficient and cost effective.
As a LEO South Cork client, Polar IceTech embarked on a LEAN programme which saw them introduce LEAN data processes into their business to help them be more effective and efficient and had a resounding success.
10:25am Case 2 - Jason Casey, Operations Manager - Ardmac
Throughout his twelve years' experience with Ardmac Jason has gained considerable experience in Technology & Interior Contracts Management. He is a highly conscientious Operations Manager with exceptional commitment to managing each element of work to the customer's satisfaction, and driving programmes whilst maintaining a firm focus on safety, quality, and budget.
Jason has been a leader in the Ardmac "Lean Construction Journey", and is a champion of innovation and change. Jason is also a Lean Construction Ireland Director and is a Chartered Construction Manager.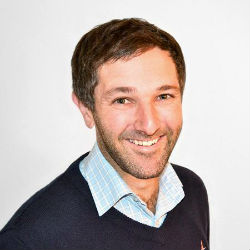 11:00am Case 3 – Monsoon Stephen Kenealy
Stephen is CGO of Monsoon Consulting, one of Europe's leading digital development and consulting firms delivering transformational digital commerce projects to Enterprise B2B and B2C organisations.
Stephen co-founded the Ecommerce Association of Ireland and heads up the Magento Community activity in Ireland. Stephen's research interest lies in the transformative effects of digitising commerce in traditional B2B businesses. Monsoon Consulting has delivered some of the largest and most complex B2B Ecommerce projects in the UK and Ireland in last 3 years.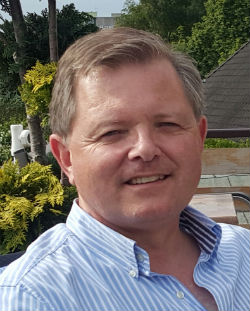 11.35: Case 4 - Carlow Precast – Bernard Kennedy

Chartered Structural Engineer
Bernard Kennedy is a Chartered Structural Engineer with almost 40 years experience in construction including consulting engineering and manufacturing roles.  He is Executive Director (Technical, Engineering, R&D) with FLI Carlow, producers of high-tech concrete infrastructure, primarily for the water and energy sectors.
Benefiting from the rich heritage of engineering resources in the Carlow area, FLI Carlow design and manufacture not just their precast products, but the moulding, handling, electric and hydraulic tools necessary to design and deliver a complete solution.  They also develop their own design and operational software to ensure maximum productivity, the preservation of experience and accurate tendering with minimum, highly motivated teams.
With the mantra in mind 'If your Customer know you were doing it, would they choose to pay for it?' FLI Carlow implement lean evaluation and re-evaluation processes to each step in their production cycles.  This continuous review process, with patience and focus, can be brought to almost any organization.
In his presentation Bernard outlines the challenges overcome to create a highly productive team with emphasis on the importance of culture in maintaining a commitment to LEAN..