Transforming Organisational Culture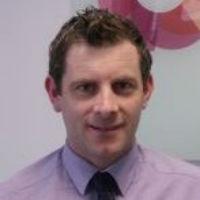 09.40: Case 9 - Adrian Mulholland, Director & CFO - Vilicom

Adrian is a Fellow Chartered Accountant (FCA) having practiced with both Crowe Horwath and EY. He studied commerce at UCD and followed by completing a Masters in Accounting at the Michael Smurfit Business School in Dublin. Since leaving practice Adrian has worked in senior Finance positions focusing on developing accounting teams and system solutions for SME's that have high growth business strategies and a global reach including construction, healthcare, energy and telecoms.
Vilicom is a specialist wireless (mobile) telecoms engineering firm helping both private and public clients to address mobile coverage (connectivity) challenges in new/existing structures both in Ireland and the UK. Projects are primarily bespoke and include stadiums, rail, airports, energy, large buildings and events.
Over the last 2 ½ years the adoption of Lean methods has supported and driven a cultural change focusing on the continuous improvement of internal data systems, our service delivery Teams and our support structures. The result has been a greatly improved and effective means of producing timely, relevant and reliable project data information for those individuals and Teams on the "front-line". This in turn has ensured that our own internal best practices are being passed on to our customers who are receive the best possible service and project delivery experience.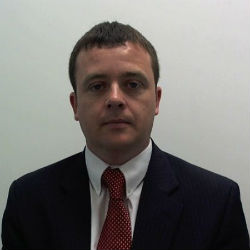 Ciaran Harvey - Pramerica - Senior Managing Director & CIO
Results-driven leader with extensive global business/IT/financial services experience and a proven ability to improve all facets of operations. Creates and implements strategic plans that exceed customer expectations, increase shareholder value, improve productivity and reduce costs. Continuously analyses core business processes to identify opportunities for improvement. Oversees finances, competitive positioning, human capital and resources. Coaches and mentors staff, aligning individual activities with organisational goals and improving employee morale.
Specialties: Leadership, Strategic Planning, Financial Services, Global Operations, Change Management, Performance Management, Executive Reporting, Vendor Management, Legal & Compliance, Regulatory, Cost Optimisation, Project Management, Organisational Development, Outsourcing, Quality Management, Information Systems, Operational Analysis, Risk Management, Corporate Social Responsibility, Governance, Strategic HR, Continuous Improvement, Stakeholder Management, Intercompany Reconciliations, Employment Law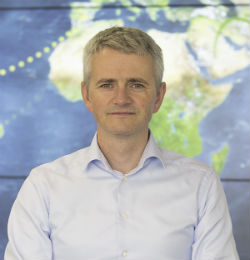 10.50: Case 11 – Ding – Hugh O'Donoghue
Hugh O'Donoghue is CTO at Ding. With over 20 year's experience in technology, he has worked in a variety of roles and locations, from co-founder of a successful start-up to VP of Engineering at a large US high-tech company.
Over the past three years at Ding Hugh has been busy working with a great team of people to build the world's best mobile top up service that is used by hundreds of thousands of people every day.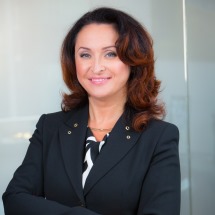 11.30: Case 12 – Volkswagen - Jolanta Musielak
Bio to Follow