Crystal Lean Solutions

For the last 12 years, we've worked with clients across a range of industries including Pharmaceutical, Food, Electronics, Medical Devices, Healthcare, Precision Engineering, SME's and Construction (LCi Commended). We provide tailored Lean solutions, bespoke training packages, mentoring, and coaching, to enable you to implement and sustain genuine business improvements.
Our team of consultants have backgrounds covering a diverse range of experience across multiple industries. This experience enables us to fully support you in your pursuit of excellence.
__________________________________________________________
Dell Technologies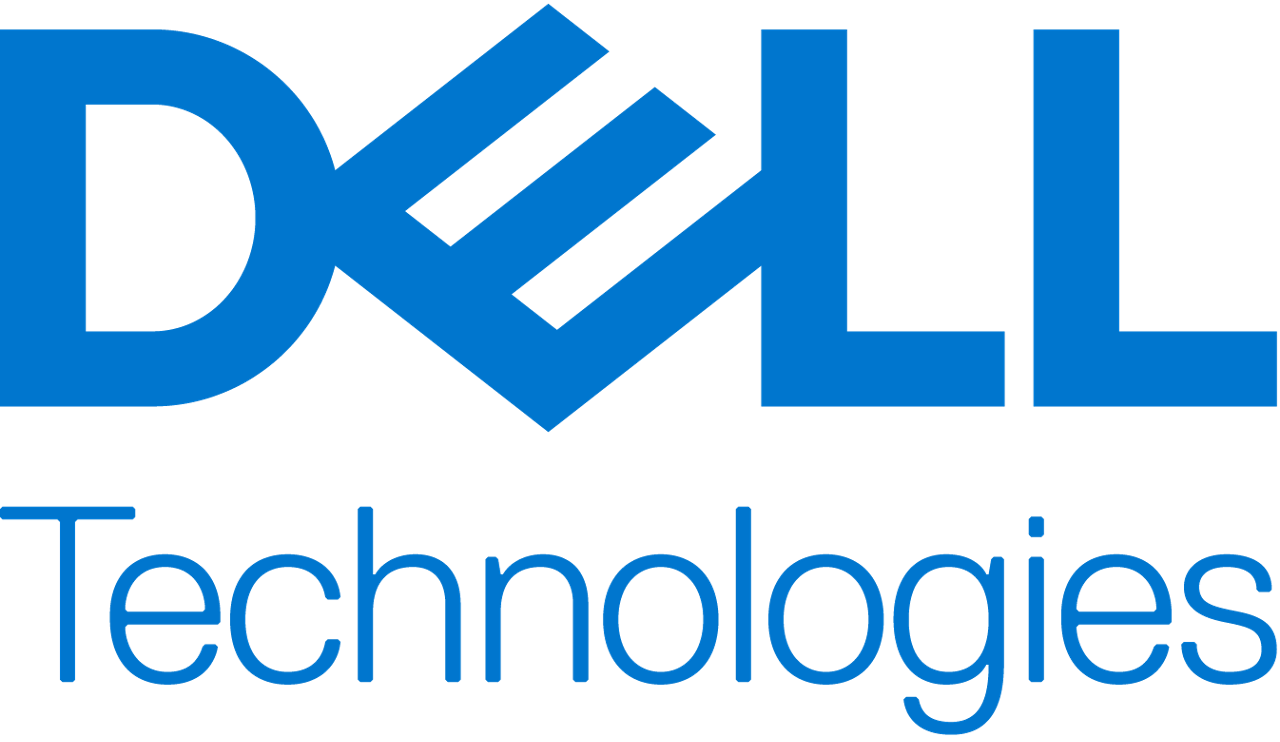 Dell Technologies is committed to transforming businesses, shaping the future of innovation and developing technologies to drive human progress. Located across three sites in Ireland – Dublin, Cork and Limerick – Dell Technologies Ireland employs over 6,000 people and is home to a global centre of excellence for Sales, Services, Solutions Development, Manufacturing, Supply Chain Operations, IT and Finance. Our Customer Solutions Centres in Limerick and Cork are designed to help our customers address their business challenges and innovate for success while our Dell Financial Services facility is dedicated to helping our customers access financing in order to help fund their critical technology needs.
__________________________________________________________
Enterprise Ireland

Enterprise Ireland is the government organisation responsible for the development and growth of Irish enterprises in world markets. We work in partnership with Irish enterprises to help them start, grow, innovate and win export sales in global markets. In this way, we support sustainable economic growth, regional development and secure employment.
__________________________________________________________
Expertivity Technologies

We are Master Practitioners in the Disciplines of Operational and Enterprise Excellence and are uniquely positioned in the market given our deep expertise in Business Model Alignment, People Development, Process Improvement and Technology Deployment, the 4 pillars of Enterprise Excellence.
Clients leverage our deep expertise in understanding and addressing the unique challenges facing these sectors in improving the effectiveness and efficiency of their performance. Our expertise and the successes we have brought to our clients is service sector agnostic and we have extensive experience in Healthcare, Life Insurance, Pensions, General Insurance, Motor and Home Insurance, Banking, Telecoms, Technology, Construction, Utility Infrastructure Government, Public Sector, Clinical Trials, Global Business Services and Shared Services.
Our clients come from Multinationals, Large, Medium or Small Enterprises including Start-Ups who want to begin life by being excellent and staying the course.
Working with people in the organisation, we share our knowledge, expertise and experience to help them empower their teams, functions or whole organisations to become more effective (achieving your goals) and efficient (optimal use of resources).
__________________________________________________________
IDA Ireland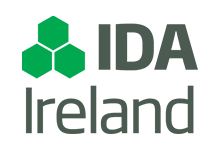 Ireland has an excellent track record as a location for foreign direct investment (FDI) and has been chosen by many of the world's leading global brands. A vibrant and ambitious country, Ireland has a highly qualified and innovative workforce, often cited by companies as one Ireland's key strengths. Ireland is becoming a hub for activities such as Research & Development, Global Business Service Centres and High Value Manufacturing.
Competitiveness is a key factor for securing new investments from multinational companies. To support greater efficiency, increased productivity and greater competitiveness, IDA Ireland supports multinational companies on all aspects of their Lean journey.
__________________________________________________________
ICBE Advanced Productivity Skillnet
The Irish Centre for Business Excellence – (ICBE)
Helping Businesses Be the Best They Can Be
Exploring new and better ways of working that will bring improvements in the shortest time.
Learning how a challenge that has kept you awake at night has been solved by others.
And knowing that you're building a strong company not just for yourself, but as part of your commitment to Ireland's competitive future.
The key to it all is SHARING. A coming together for the good of not just one, but for all. At the Irish Centre of Business Excellence, our Members know that power is gained by sharing knowledge, not holding on to it. Because knowledge only reaches its true potential when we pass it on – and watch it multiply. Without a doubt, some of the most successful companies in the world are those who share, collaborate and practice free exchange of ideas.
This 'willingness to work together' is in the DNA of the ICBE, and has seen us help set, support and share best business practice, skills and knowledge for all our Members within the manufacturing and service industries.
Through events, customised funded training, Benchmarking Visits to exemplary companies and our unique Call for Support process we facilitate continuous improvement, spread innovations and collectively solve problems for the good of all.
ICBE Advanced Productivity Skillnet
This comprehensive Skillnet is committed to promoting innovation and productivity though industry-led training for the manufacturing and service sectors in Ireland. Advanced methodologies and technology are key focus areas.
Focusing initially on Lean, Six Sigma and Shingo, this Skillnet has expanded to include key technologies and methodologies from automation to data analytics and additive manufacturing.
__________________________________________________________
A common feeling among our clients is that of being stuck, completing thankless tasks, and a frustration that they are not getting the return on the hard work they are putting in. A belief that there must be a better way. A recent comment from one of our clients confirmed that again, they were stuck in their business and felt that there had to be a better way. They felt that the lean approach helped them untangle their business and moreover, the coaching and mentoring approach of our team engaged them and their employees. We did not just see the process but also the people behind the process. The business in now in a BETTER place to grow.
Jigsaw Better Business is an Award-Winning Enterprise Ireland, IDA and Local Enterprise Office Lean Service Provider, and through creative problem solving, people development & process innovation, we help great businesses BE BETTER!
Since 2017 we have supported over 200 business to Grow Lean.
Lean is about more than cash savings to many businesses and teams, for some it is about building a stable, secure, and sustainable business that is agile enough to face economic challenges. For others it is about liberating themselves from Non-Value adding activities through questioning and re-designing their processes, allowing them to focus on business growth and Value-Adding activities. For most, Lean has given them the ability to get home on time, work less at the weekends, while still getting the work done. All of these businesses achieved these outcomes by focusing on the elimination of waste from their processes, creating standards, implementing visual management, applying 6S-Workplace organisation to their workplace, and by accepting that what has taken us this far in the business, may not take us where we want to go. Jigsaw Better Business can help your great business and team BE BETTER!
Jigsaw Better Business is the leading provider of Lean to the LEO network supporting companies in 16 of the 32 LEOs so far. We have gained valuable insight into the application of Lean Thinking in the SME sector and how the methodology can be best implemented. We understand the needs of the SMEs and teams with larger organisations and recognize that Lean & Continuous Improvement activities must take a whole business approach.
We have supported Butchers, Bakers, & Candle Stick Makers to Grow Lean (literally) and our sector experience includes:
Manufacturing, Service/Procurement, Food/Drink production, Engineering Supplies, Retail, Agriculture Feed, ICT, Mechanics, Steel Fabrication/Manufacturing, Medical Devices Manufacturing, Packaging Manufacturing, Software IT, Hospitality, Event Management, Educational Services/Training, Pharmaceutical.
The first Irish LEAN book of case studies for SMEs was launched this year with Jigsaw Better Business being the leading contributor to the publication, showcasing the hard work of our clients and state partners. This was distributed throughout Enterprise week in March demonstrating success stories with many companies up and down the country. It was received very well throughout the industry and considered a valuable piece of material in encouraging other companies to get involved with the LEAN program.
In 2018, Jigsaw VAE was recognized at the inaugural Lean Business Ireland awards for their contribution to lean learning with our research into lean culture and behaviours, and our benchmark and lean leadership coaching programme. We have presented this workshop at industry conferences across the country including the Lean Business Ireland – Enterprise Excellence Conference in 2019 with a focus on Lean Leadership & in 2020 with a focus on Teams.
Our Team
Our team are all experienced Master Black Belts, Lean Black Belts, Six Sigma Black Belts, Scrum Masters, Project Managers with years of experience in the business world. Moreover, they are coaches and mentors first and have the agility to apply their knowledge, skills, and ability to all sectors by focusing on the issue at hand and leveraging the industry expertise of the client.
The Jigsaw Better Business team are People-People and using tools from Lean, Six Sigma & Design Thinking and techniques such as coaching, mentoring & training, we are in the unique position to guide the person and the process through the change cycle. Our highly experienced and qualified trainers and mentors support all participants on their Lean journey.
Jigsaw Better Business is focused on building better businesses, we have built up a strong reputation for "standing out but fitting in" and pride ourselves on listening and helping the great businesses Be Better!
__________________________________________________________
LBSPartners

Since 2002, LBSPartners has been working with companies to help them make that shift from good to great. Providing the capabilities, training and systems they need to unlock Better in their environment – creating an efficient, successful and more profitable business
We can do this for you too. Using Lean methodologies and industry best practices, and by sharing our collective experience – we'll partner with you on the road to Better. We'll use our proven LBS framework to develop process and people solutions specifically designed around your unique challenges. Using our hands-on, data-based and results-driven approach, we'll work alongside you to guide you through each step of the process – to meet and exceed every goal. And most importantly, we'll make sure the improvements we unlock are sustainable – continuing and growing beyond our involvement with you.
We're here to help you start your journey to find your Better business – let's talk today.
__________________________________________________________
Leading Edge Group

Leading Edge Group was established in 1995 in Cork, Ireland by our CEO Joe Aherne. We have continued to grow and expand with operations in Canada, Australia and the Middle East. Joe established the business when he realized that positive change is achieved by going back to the very basics – the people. Leading Edge Group was established to help the real experts – every manager, every operator, every administrator, every clinician, every CEO. With our experience, we act as a lever for change to allow you to realize your organization's true potential. In over 25 years, we have worked with more than 1,000 satisfied clients to deliver anything from full organization-wide transformations, rapid improvement events to customized training solutions, all of which have created over $1B in improvement savings.
__________________________________________________________
RIKON

RIKON is a centre of innovation in Business Technology Management situated on the WIT campus in the heart of the South East of Ireland. We engage in academic and applied research and through our business consultancy department we specialise in solving business problems and creating commercial opportunities through pioneering research advancements across business strategy, innovation, design, operational excellence and technology optimisation.
We hire uniquely skilled individuals and from across multi- disciplines: people who have in-depth understanding of business strategy, research insights, technology and design thinking. We utilise knowledge from academia and practice to advance the state of the art and incubate the future. We are different from other firms and research centres because we bring research science to the art of business strategy and innovation.
__________________________________________________________
TWi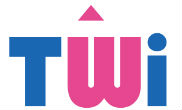 TWi is an exciting high-growth company. We are a team of technical content creators and consultants supporting leading technology and life sciences companies to create the ideal end-user experience for their internal and external clients.
As knowledge transfer professionals, we are experts in:
• Technical Writing
• Translation and Localization
• Technical Writing Training
• SAP Enable Now Content Services
• Technical Writing for Emerging Technologies
We are focused on making it easy for our clients to work with us. Whether we're working on Instructions for Use for a medical device, process documentation for developing life-saving drugs, or an online help system for a software application, we guarantee high-quality results and timely delivery. Our expert teams support clients in improving operational efficiency, sales, and customer satisfaction, reducing human/user error rates, and achieving their business objectives.
__________________________________________________________