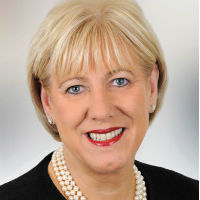 Minister for Business, Enterprise and Innovation
Heather was first appointed to Cabinet in July 2014. She was also the first rural TD in seven years to be appointed to the position of Minister in the Department of Business, Enterprise and Innovation.
She worked with Ulster Bank and prior to her election to DáilÉireann she was Manager of Cootehill Credit Union.
Heather's financial experience in both personal and business matters combined with a rural background makes her a strong voice for businesses in rural Ireland. Having spent most of her life in the border area, Heather is also acutely aware of the challenges facing SMEs as a result of Brexit.
As Minister for Arts, Heritage and the Gaeltacht, Heather led the successful 2016 Centenary Programme and during her time as Minister with responsibility for rural affairs, she launched the Action Plan for Rural Development.
Prior to being appointed to Cabinet, Heather served as a member of the Joint Oireachtas Committee on Finance, Public Expenditure and Reform.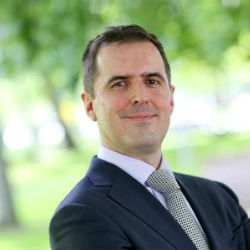 Martin D. Shanahan is CEO of IDA Ireland
Martin D. Shanahan is CEO of IDA Ireland. IDA (Industrial Development Agency) is Ireland's inward investment promotion agency responsible for the attraction and development of foreign investment in Ireland. Martin took up this position on the 1st September 2014.
Prior to this, Martin was Chief Executive since 2010 of Forfás – Ireland's policy advisory board for enterprise, trade, science, technology and innovation. Martin worked in a number of senior executive roles in Forfás since joining the agency in 2005. Martin has been to the forefront of the development of enterprise and innovation policy in Ireland including leading, at official level, the development of the Government's Action Plan for Jobs between 2011 and 2014. Martin has represented Ireland at EU and International fora.
Before joining Forfás, Martin worked in Fáilte Ireland (the National Tourism Development Authority) responsible for the professional development of the tourism sector. Earlier in his career Martin held a number of senior management positions in the private sector in tourism and hospitality.
Martin holds an M.Res (Educational Research) from Lancaster University, a M.Sc. and H.Dip from Dublin Institute of Technology and a B.Sc (Mgmt) from the University of Dublin Trinity College. He has undertaken executive education in economics at Oxford University and at the Kennedy School of Government in Harvard.
Martin is a board member of IDA Ireland and Chairman of IDA Ireland's Investment Committee. Martin previously has been a board member of Forfás and the Management Advisory Committee of the Ministry/Department of Jobs, Enterprise, and Innovation. Martin is a member of Ireland's National Competitiveness Council and National Skills Council. Martin is a member of the Institute of Directors and a Fellow of the Irish Hospitality Institute.
Martin is listed on the Financial Times/ Outstanding list of top 20 Leading Public Sector LGBT+ Executives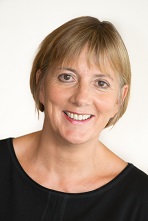 Julie Sinnamon is CEO of Enterprise Ireland
Julie Sinnamon is CEO of Enterprise Ireland, a government agency responsible for the growth of Irish-owned businesses in global markets.
Prior to her appointment to CEO in November 2013, Julie held a number of senior public sector positions, spanning a 30 year career in Enterprise Ireland and IDA Ireland.
Julie has considerable experience in a variety of industry sectors, most notably the food sector, where she has worked directly with some of Ireland's best-known food brands, from their originating idea, right through to globally trading multi-national food businesses.
Julie is a member of the Board and Investment Committee of Enterprise Ireland.  She has managed Enterprise Ireland's commercial evaluation division and Enterprise Ireland's equity portfolio, one of the largest equity portfolios in Europe, in terms of deal flow.
In 2015, Julie was appointed to the Investment Committee of the Irish Strategic Investment Fund, part of the National Treasury Management Agency, by the Minister for Finance, Michael Noonan. She has been recently appointment to the National Competitiveness Council. She is also a Board Member of the Social Entrepreneurs Ireland and Young Scientist & Technology Exhibition Limited.
Julie's driving ambition is for Irish-owned industry to become a powerhouse of job creation in Ireland, resulting in rising prosperity in towns and cities all across Ireland.  In pursuit of this objective, Julie is mobilising all Enterprise Ireland resources and harnessing the power of external stakeholders and partners, into a cohesive effort to build more Irish companies of international scale.
Julie is a strong proponent of initiatives that drive diversity and the building of balanced teams in the workplace.  She is a champion for women engaging at all levels within both the public and private sector, not as an end in itself, but because of clear evidence of the positive impact of diversity on corporate performance.
Julie is a business graduate of the University of Ulster, has a Masters in International Business (Fordham and IMI) and is a graduate of the Stanford Executive Programme, USA.
She is originally from Crossgar, Co. Down and is married with two adult children