Enterprise Ireland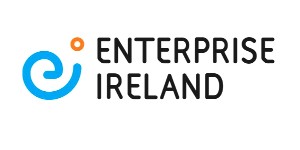 Enterprise Ireland is the government organisation responsible for the development and growth of Irish enterprises in world markets. We work in partnership with Irish enterprises to help them start, grow, innovate and win export sales in global markets. In this way, we support sustainable economic growth, regional development and secure employment.
---
IDA Ireland

Ireland's inward investment promotion agency, the IDA, is a non-commercial, semi-state body promoting Foreign Direct Investment into Ireland through a wide range of services. We partner with potential and existing investors to help them establish or expand their operations in Ireland.
---
Dell Technologies

About Dell Technologies
Dell Technologies is a unique family of businesses that helps organisations and individuals build their digital future and transform how they work and live. The company provides customers with the industry's broadest and most innovative technology and services portfolio spanning from edge to core to cloud. The Dell Technologies family includes Dell, Dell EMC, Pivotal, RSA, Secureworks, Virtustream and VMware.
Dell Technologies has a large presence in Ireland with campuses in Cherrywood, Cork and Limerick. The Irish operations is home to a hub for Sales, Services, Centres of Excellence, Solutions Development, Manufacturing, Supply Chain Operations, Engineering, IT and Finance.
---
Irish Centre for Business Excellence (ICBE)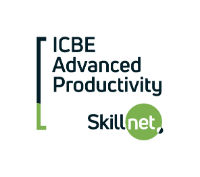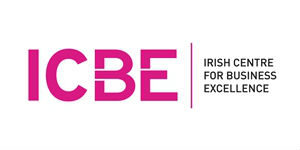 The Irish Centre for Business Excellence (ICBE) is a not-for-profit organisation established by leading companies in Ireland with a deep commitment to continuous improvement and global competitiveness.
We are a knowledge-sharing network of cross-sectoral businesses committed to helping each other. At ICBE our goal is to assist our member companies to be the most competitive in their field.
We organise best practice visits to exemplary sites so that members can learn from each other. We work with our members in steering groups to organise events and design bespoke training to meet current and future needs of business.
Our "Call for Support" process is where we confidentially facilitate members to get solutions to resolve challenges using the entire network as a resource.
The Irish Centre for Business Excellence is the business-excellence and knowledge-sharing network of choice for the manufacturing and services sectors in Ireland to meet global competitiveness challenges and opportunities.
The ICBE Advanced Productivity Skillnet was established over 12 years ago by the Irish Centre for Business Excellence.
The Skillnet was tasked with identifying national and international best practice and through targeted interventions enable network members to become Internationally recognised centres of excellence.
Focusing initially on Lean, Six Sigma and Shingo the network has expanded to include key technologies and methodologies from automation to data analytics to additive manufacturing.
Comprising over 200 cross sectoral members, the network has delivered over 34,000 training days, with 5,500 individuals across 700 companies, 144 best practice visits and assisted with the achievement of over 11 Shingo Awards.
---
Leading Edge Group

Leading Edge Group is a leading transformation and change management consulting firm that provides consultancy, training, education and technology solutions to over 1,000 organisations across multiple sectors including Healthcare, Life Sciences, Public Sector, Utilities, Manufacturing, Supply Chain and Global Services. The company was awarded the 2019 Lean Service Provider of the Year by Lean Business Ireland.
Established in Cork, Ireland in 1995 and with international offices in Canada and Australia, Leading Edge Group is a global leader in the provision of continuous improvement delivering strategic and operational improvements for organisations by enhancing customer service, increasing quality and efficiencies and optimising resources.
Leading Edge Group also works in partnership with a number of academic and professional bodies to provide internationally accredited Lean certification programmes.
We look forward to meeting and sharing some ideas with you at the conference.
Leading Edge Group – Europe & Middle East
Charter House
Cobh, Co. Cork,
Ireland, P24 R960
Tel: +353 (21) 4855863
Fax: +353 (21) 4855864
info@leadingedgegroup.com
_____________________________________________