Boston Scientific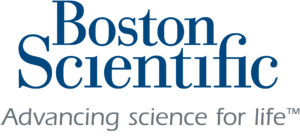 Boston Scientific is dedicated to transforming lives through innovative medical solutions that improve the health of patients around the world. Founded in 1979 and headquartered in Massachusetts, USA, Boston Scientific employs 27,000 employees worldwide and is a global leader in the development of less-invasive medical devices that impact 25 million patients every year. First established in Ireland in 1994, with the support of IDA, Boston Scientific has grown to be the largest medical device employer in Ireland.
The Galway site was established in 1994 as a manufacturing and R&D facility, and is the company's largest manufacturing site. The extensive operation uses leading edge manufacturing technologies and the site has expanded its capability over the years to include areas such as New Product Development, Regulatory Affairs, Global Data Centre and EMEA support.  It is the company's centre of excellence for the development of Drug Eluting Stent products and has also played a central role in developing leading edge products in the areas of Interventional Cardiology, Peripheral Interventions, Endoscopy, Urology and Women's Health.
_____________________________________________
Dell  Technologies
Dell Technologies is a unique family of businesses that helps organisations and individuals build their digital future and transform how they work and live. The company provides customers with the industry's broadest and most innovative technology and services portfolio spanning from edge to core to cloud. The Dell Technologies family includes Dell, Dell EMC, Pivotal, RSA, Secureworks, Virtustream and VMware.
_____________________________________________
Expertivity Technologies

Expertivity Technologies provides the expertise required to help organisations rewire for execution, adaptiveness and speed. While digital technologies are shaping our modern societies and economies, many organisations are struggling to adapt to the tsunami of change inherent in the emerging digital world. The technologies of "advanced management practices" are often ignored in the rush to adopt the new digital technologies whereas, they are the cornerstone of the organisational transformation required to successfully harness them.
Expertivity Technologies provides expertise in both Digital and Management Technologies, the combination of which underpin the modern, high performance and agile organisation. In today's digital economies, organisations need to develop world-class expertise in both.
Agile Business Execution is the application of both technologies to continuously reconfigure strategies, structures, processes, people, and technologies towards value-creating and value-protecting goals. It is the single most important capability required by organisations who want to survive and thrive in the emerging digital world.
Service and knowledge work organisations are particularly challenged by the change tsunami sweeping society and the modern workforce is seeking organisations and management that empower and enable rather than command and control. To succeed, modern organisations must build a foundation of operational robustness, resilience and agility if they are to retain their workforce's trust and commitment while exploiting the opportunities emerging in the changing digital environment.
For over 15 years, our master practitioners have been the leading providers of Agile Business Execution expertise including Lean Enterprise Excellence and Digital-Readiness to the service and knowledge work sectors including Financial Services, Global Business Services, Healthcare, Public Sector, Utilities, and Information Technology. In doing so we have helped organisations from SME's to Multinationals develop resilience in the face of emerging technologies, market volatility, changing regulatory environments and increasing customer demands.
During that time, we have developed a proven suite of proprietary tools and methodologies that help build and sustain the enhanced skills and capabilities required to deliver the superior organisational fitness that underpins long term competitive advantage. These include our Agile Business Execution Canvas®, our Service Operations Fundamentals Program and our Integrated Lean Management System, ServiceForce.  Since its launch in 2010, ServiceForce  has been powering the execution of service and knowledge work organisations, both large and small.
As an approved service provider for the Lean Business offers from both Enterprise Ireland and the IDA, we have been delivering major performance gains to clients across the service and knowledge work sectors.
Please come along and visit us at our stand located at the entrance to the main conference hall.
_____________________________________________
International Group for Lean Construction 2019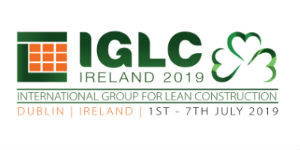 Ireland will host the 27th Annual International Group for Lean Construction (IGLC) Conference in Dublin from 1 to 7 July 2019.
It already promises to be the largest IGLC yet with workshops on the leading edge of lean construction practices, keynotes from global thought leaders, and current best practice from international and local case studies. IGLC 2019 will also bring like-minded thinkers from Irish and international industry and research together to openly discuss the latest research, developments and thinking. The present and future of international construction and project delivery will be challenged.
The week is split into four key parts – workshop day, industry day, 3-day research conference, and a 2-day PhD Summer School.
For further information visit: http://iglc2019.com/
_____________________________________________
Irish Centre for Business Excellence (ICBE)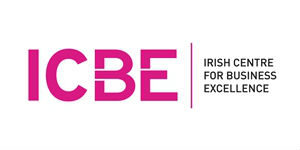 The Irish Centre for Business Excellence (ICBE) is a not-for-profit organisation established by leading companies in Ireland with a deep commitment to continuous improvement and global competitiveness.
We are a knowledge-sharing network of cross-sectoral businesses committed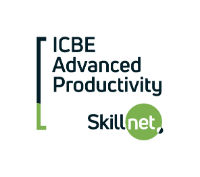 to helping each other. At ICBE our goal is to assist our member companies to be the most competitive in their field.
We organise best practice visits to exemplary sites so that members can learn from each other. We work with our members in steering groups to organise events and design bespoke training to meet current and future needs of business.
Our "Call for Support" process is where we confidentially facilitate members to get solutions to resolve challenges using the entire network as a resource.
The Irish Centre for Business Excellence is the business-excellence and knowledge-sharing network of choice for the manufacturing and services sectors in Ireland to meet global competitiveness challenges and opportunities.
The ICBE Advanced Productivity Skillnet was established over 12 years ago by the Irish Centre for Business Excellence.
The Skillnet was tasked with identifying national and international best practice and through targeted interventions enable network members to become Internationally recognised centres of excellence.
Focusing initially on Lean, Six Sigma and Shingo the network has expanded to include key technologies and methodologies from automation to data analytics to additive manufacturing.
Comprising over 200 cross sectoral members, the network has delivered over 34,000 training days, with 5,500 individuals across 700 companies, 144 best practice visits and assisted with the achievement of over 11 Shingo Awards.
_____________________________________________