Boston Scientific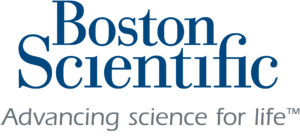 Boston Scientific is dedicated to transforming lives through innovative medical solutions that improve the health of patients around the world. Founded in 1979 and headquartered in Massachusetts, USA, Boston Scientific employs 27,000 employees worldwide and is a global leader in the development of less-invasive medical devices that impact 25 million patients every year. First established in Ireland in 1994, with the support of IDA, Boston Scientific has grown to be the largest medical device employer in Ireland.
The Galway site was established in 1994 as a manufacturing and R&D facility, and is the company's largest manufacturing site. The extensive operation uses leading edge manufacturing technologies and the site has expanded its capability over the years to include areas such as New Product Development, Regulatory Affairs, Global Data Centre and EMEA support.  It is the company's centre of excellence for the development of Drug Eluting Stent products and has also played a central role in developing leading edge products in the areas of Interventional Cardiology, Peripheral Interventions, Endoscopy, Urology and Women's Health.
_____________________________________________
Dell EMC

Dell EMC, a part of Dell Technologies, enables organisations to modernise, automate and transform their data center using industry-leading converged infrastructure, servers, storage and data protection technologies. This provides a trusted foundation for businesses to transform IT, through the creation of a hybrid cloud, and transform their business through the creation of cloud-native applications and big data solutions. Dell EMC services customers across 180 countries – including 98 percent of the Fortune 500 – with the industry's most comprehensive and innovative portfolio from edge to core to cloud.
_____________________________________________
Xpertivity
Xpertivity works with services organisations to deliver dramatic business and operational performance improvements, using a lean operations management approach. We also drive sustainability with simple, innovative technology solutions. Since 2003 we have built an exceptional reputation for working with clients to achieve average 30% productivity improvement.
Our Master Practitioners bring you over 15 years' experience of working with service clients across a broad range of sectors in Ireland, the UK, the USA and EMEA. We have extensive experience in Financial Services, Healthcare, Government, Public Sector, Telecommunications and Technology.
As an approved service provider for the Lean Business offer from both Enterprise Ireland and the IDA, we share extensive knowledge and experience.
We are located at the entrance to the main conference hall, which is also the entrance to breakout Streams B&F. So please be sure to drop by our stand and see innovative solutions that drive sustainability. We look forward to meeting you and discussing what we can do for you.