Alvin Deasy - Operations Transformation Programme Manager - Crest Solutions
Alvin is a business transformation & change management evangelist, who has worked on a range of large business and IT transformation programs, in both public and private sectors in the UK & Ireland, over the past 2 decades.
She finds that underpinning leading change programmes with lean principles, helps to foster a culture of continuous improvement across teams and helps to sustain transformational change for the long term.
Alvin will share her experience about 'Methods & Systems' deployed in their current operations transformation programme at Crest Solutions.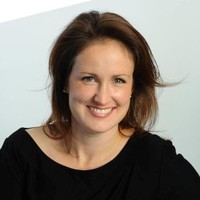 Dr. Eileen Diskin - Innovation Academy - UCD
Eileen Diskin likes a lot of things, including: exploring the outdoors, creating artworks, generating ideas, guiding others on their learning journeys, and dogs. She is at her happiest when she can combine at least two of the above. Some of her favourite jobs have been working as a wilderness guide in Alaska; a stint as a field archaeologist in the US Midwest; and of course, her current role as Education Innovation Lead in the UCD Innovation Academy.
Before joining the Innovation Academy, she completed a PhD in Trinity College Dublin's Botany Department researching wild flamingos (yes, she realises that flamingos are not plants). She is the co-founder of various initiatives including Biodiversity in our Lives, which saw the creation of a series of beermats showcasing factoids about biodiversity that were distributed to pubs across Ireland, and more recently, the Wild Postcard Project – a social enterprise that aims to spread the awesomeness of local biodiversity via artwork competitions for kids and teens at locations around the world.
Eileen has been an invited speaker at a variety of conferences and events worldwide including TED-x Osnabrück; the Falling Walls Lab conference; and the Electric Picnic music festival in Ireland (to be clear, the latter was a speaking, not singing, engagement).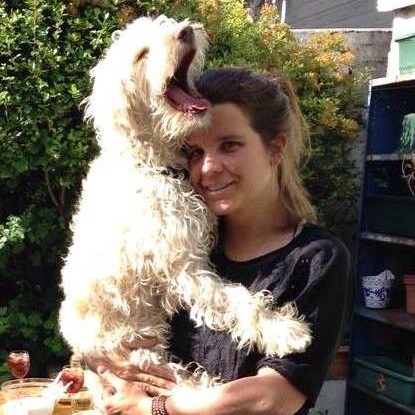 Emma Plant - Company owner - Happy & Healthy Vet Hospital
I qualified from UCD in 1998, worked in Ireland. Scotland and New Zealand, established my own small animal practice on Longford in 2010. Employ 2vets and 4 nurses , with extra support staff. We completed out first LEAN programme in 2020 by zoom and later in person . Allyson delivered a wonderful LEAN programme specifically tailored for us, focusing on our core principle of customer care.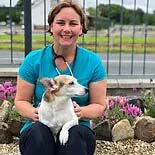 Gail Cooper - Digital Transformation - Unum Ireland Ltd.
Gail Cooper is a highly experienced Product Leader with Unum Ireland, the 2021 recipient of the Technology Ireland – Excellence in Talent Development award.
Unum has been helping others for more than 170 year. Since their founding in 1848, Unum has  been a leader in the employee benefits business through innovation, integrity and an unwavering  commitment to our customers. During her time with Unum, Gail has provided leadership and guidance for the technology, product and change functions of the Acquisition organization.
An invited speaker at a variety of leadership development conferences, she engages groups from the moment she steps in front of them and leaves them with the tools and focused mindsets that they will use long after the lights have gone out on the event. Gail is passionate about people, leadership and successful businesses. She is especially inspired to help people take their careers, and themselves, to unprecedented levels.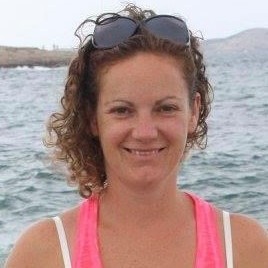 Gavin Slevin - Managing Director - ZAGG International
Experienced General Manager with a demonstrated history of working in the consumer electronics industry. Skilled in Managed Services, Sales, Retail, Business Development, and Go-to-market Strategy. Strong community and social services professional with a NDip Marketing focused in Marketing & Sales Management from University of Johannesburg.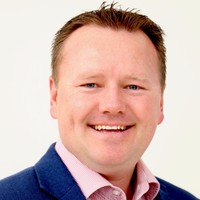 Joanna Koprowicz - Agile Coach, Trainer and Consultant - Change Angel
Joanna Koprowicz is an Agile – Lean trainer and consultant, who is an expert in Business Agility and Agile-Lean Transformations.
With a background in technology and business, she developed a career in consulting and leadership development, working on bringing a positive change across a wide range of organisations and sectors, including the Financial Sector (Insurance, Banking and Payment Systems), Gaming, Aviation, e-Learning, Tourism and Travel.
Joanna also has a Masters in Science in Project Management, from University College Dublin (UCD) Michael Smurfit Business School. Additionally, she holds numerous Agile certifications and is an ICAgile (International Consortium for Agile) Authorised Instructor.
She has helped to coordinate Agile-Lean events internationally including the Global Scrum Gathering in Vienna, and is a board member of Agile-Lean Ireland and Agile-Lean International.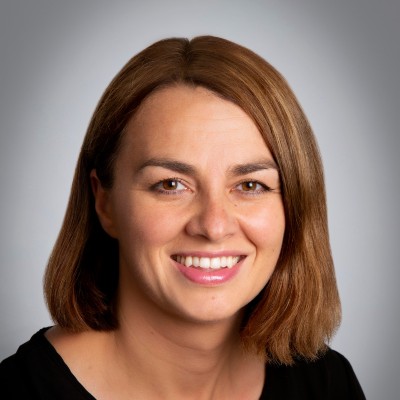 John O'Connell - Managing Director - CW Applied Technology (Shannon) Ltd
John is an experienced Managing Director with a demonstrated history of working in the electronic design & manufacturing industry. Strong business development professional skilled in Sales, Quality Management, Six Sigma, Manufacturing, and Management. Governor at University of Limerick since 2012 and Vice-Chancellor since March 2018.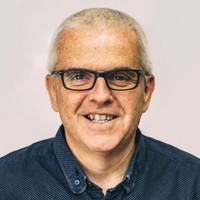 Julie Kilmartin - Teacher and Business Director - KES
Bio to Follow
Kevin Heffernan - General Manager - Jabil Healthcare Bray
Kevin Heffernan is General Manager of the Jabil Healthcare facility in Bray, Ireland, a Shingo Prize recipient in 2021.
Jabil Healthcare is the industry's largest, most comprehensive healthcare manufacturing solutions provider. During his tenure with Jabil, Kevin has steered the Bray site to double digit revenue growth year on year and has supported the site to diversify its customer base and develop new manufacturing capability offerings for its customers.
The site currently employs over 500 employees, with a culture focused on Employees, Customers, Capabilities and Continuous Improvement.
Prior to joining Jabil, Kevin spent more than twenty years working in Engineering Operations positions with Amdahl, Intel, 3Com, Lucent Technologies and Boston Scientific enabling him to experience and learn about a breadth of company cultures and lean programs.
Kevin's interest in Lean was initially sparked through the training he received in his first job as a graduate engineer on Edward Deming's 14 principles on how to improve organisation effectiveness.
Kevin holds a B.Eng Electrical,  MBA (Masters in Business Administration) and a Diploma in Leadership Coaching and also holds 6 Sigma certification.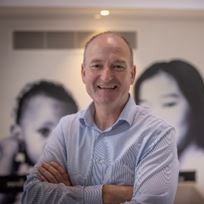 Lucia Macari- Directorof Operations - Overstock Ireland inc.
Director of Operations for Overstock Ireland Inc., a software engineering subsidiary of Overstock.com a 4 billion dollar, US based eCommerce and technology company.  With over 25 years in software development Lucia has a strong record of applying contemporary work practices across functional teams to achieve organisational excellence. She is enthused by the challenges and opportunities that hybrid and remote working models present to organisational efficiency and culture.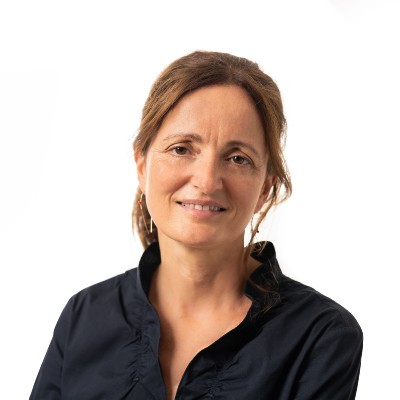 Mark Gallagher - Managing Director - Performance Insights Limited
Professional Conference Speaker on the business lessons to be learned from Formula One, talking to multi-national companies about key business topics from Leadership to Team Work, Risk Management and Safety Culture, Big Data and Data Analytics, Innovation, Client Centricity and Compliance.
Highly experienced manager of motor sport programmes including 2 decades spent in senior roles within Formula One. Strong reputation for delivering results against a backdrop of complex commercial and operational requirements.
Former head of marketing on management board of Jordan Grand Prix, head of commercial affairs for Red Bull Racing and business unit leader for Cosworth F1. Member of FIA technical working groups.
Formula One commentator & analyst on BBC 5 Live in 2015-17, and a regular contributor on F1 industry topics to Sky Sports F1, BBC News, CNN, Channel 4 News, CNBC, Al Jazeera TV.
Between 2005 & 2015 Founder and co-owner of Status Grand Prix Ltd competing in GP2, GP3 and Le Mans 24 Hours sports car racing. Winner of the 2009 A1GP World Cup of Motorsport.
Specialties: Operational and Commercial Management of professional motor sport programmes up to and including Formula One. Consulting and Professional Conference Speaking. Broadcaster and columnist.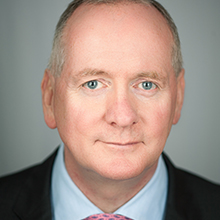 Niall Fay - Director - Grant Engineering
Over 25 years' experience in manufacturing of industrial products in particular automotive parts, general engineering, heating and plumbing products. Director of Grant Group of Companies (a Heating Solutions Provider)  responsible for Commercial and Operations of the Group employing over 400 people in Ireland, UK  and France. Chairman of the board of Turmec (a Recycling Engineering Solutions provider) Previous chairman of the board of OFTEC (a Heating  Trade Association for UK and Ireland) , Director of the Heat Pump Association of Ireland (Heating Trade Association). Vice Chairman of Engineering Industries Ireland,, Member of IMR's Robotics Executive Committee. Member of the Steering Group for Advanced Manufacturing under the Midlands Regional Enterprise Plan. Member of Steering Committee of the Advanced Technologies in Manufacture Cluster.
Academic qualifications: BBS (Finance) Trinity College, MSc. (Manufacturing Systems Engineering) Queens University Belfast. Executive Education Programmes  from IMD (Switzerland) and IMI (Dublin)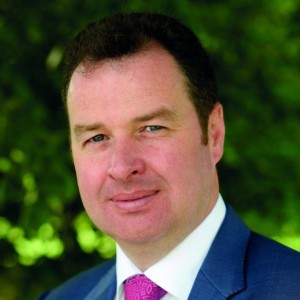 Niklas Modig - Founder & CEO - OperationalExcellence.com
Niklas Modig was a researcher at the Center for Innovation and Operations Management at Stockholm School of Economics between 2003-2018. Today he is one of the leading authorities within lean and operational excellence. Niklas is the author of the best-selling book "This Is Lean – Resolving the Efficiency Paradox" which has sold over 220,000 copies and became the Nr.1 best-selling management book in Sweden 2012 and one of the most sold lean books of all time.
Niklas's main research focus was how the lean concept and Toyota Production System can be applied and integrated within the entire value chain of organizations. He is also well-know for his lean management concept which numerous top-management teams have adopted. In parallel with his business research, Niklas also researches about change management and competence development by doing qualitative studies on various organizations, groups and individuals. He also coaches students, artists, top-athletes and executives within personal efficiency and work-life balance. His latest concept is called Lean On Myself.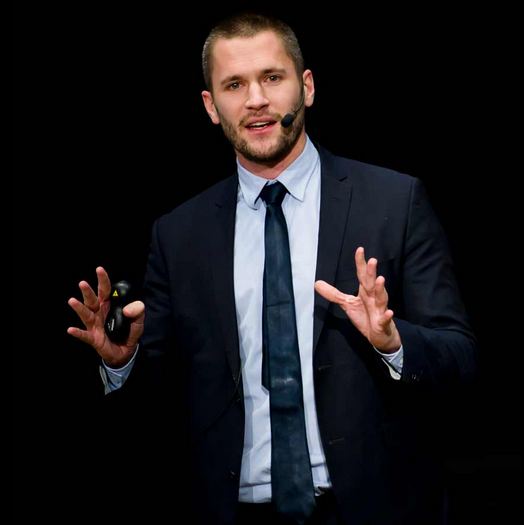 Paddy Fenton - General Manager - Fenton Engineering
Bio to Follow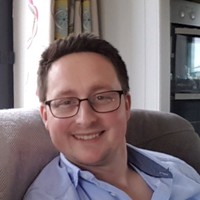 Padraig Smith - CEO - PSE
Padraig is CEO of PSE ( www.pse.ie ), where he has 30+ years' experience and service, is responsible for all aspects of new business development, and ongoing customer and supplier relationship management.
Padraig has been a Board Member of Desmond Credit Union since 2015, and currently sits on the Board Oversight Committee of the recently merged Cios Sionna Desmond Credit Union.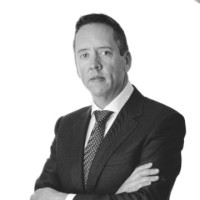 Rory Ward - Site Reliability Engineering Manager - Google Ireland
Rory Ward is a site reliability engineering manager in Google Ireland. He previously worked in Ireland at Valista, in Silicon Valley at AOL, Netscape, Kiva, and General Magic, and in Los Angeles at Retix. He has a BSc in computer applications from Dublin City University.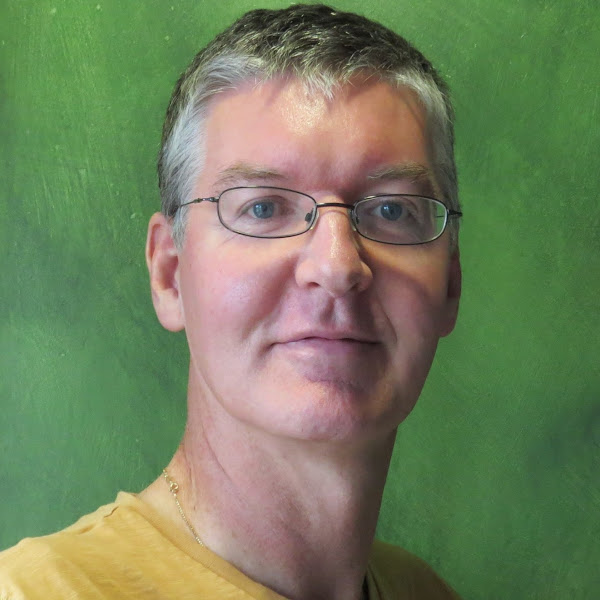 Séamus Doran - Assistant Head of Economic Development & Enterprise - Carlow Local Enterprise Office
Séamus Doran is Assistant Head of Economic Development & Enterprise in Carlow County Council's Local Enterprise Office.
Séamus has worked in the fields of economic development and enterprise support since 2011 in counties Wexford, Laois and Carlow. In that time, he has supported the development and growth of hundreds of Irish businesses.
Séamus is a qualified trainer and has a Bachelors Degree in Business Studies and a Masters Degree in Rural Economic Development. He is a member of the Institute of Economic Development.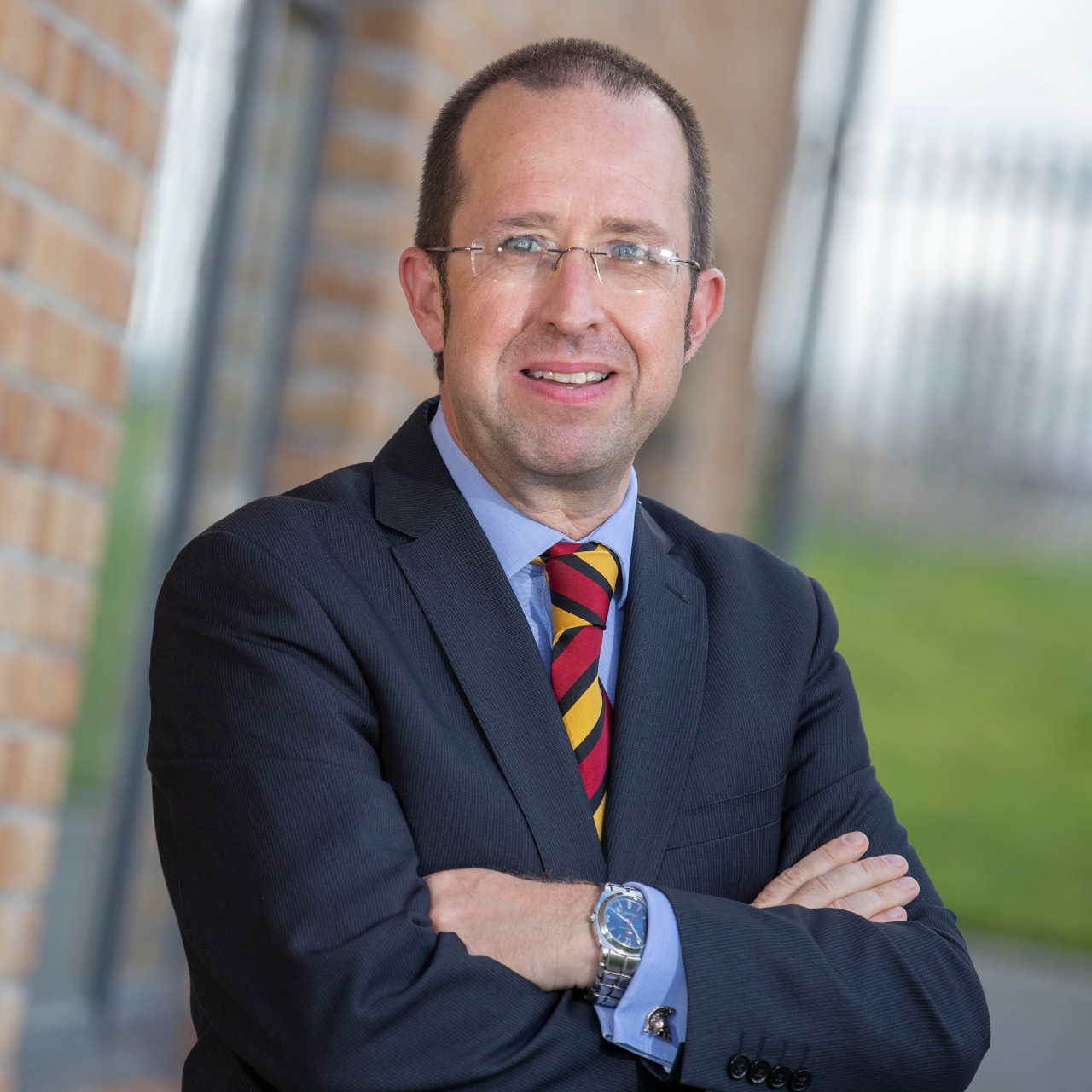 Shane O'Neill - CEO - Atlantic Aviation Group (AAG)
Shane O'Neill is the CEO of Atlantic Aviation Group (AAG), the largest MRO in Ireland, servicing airlines, cargo operators and leasing companies throughout Europe and beyond. Shane joined Atlantic Aviation Group in 2015 as Chief Operations Officer and was responsible for driving the development and implementation of the operations strategy. In 2017, he assumed the position of CEO and continued to drive the company's ambitious 2030 strategy, with a key focus on developing people & culture, building strong customer relationships, and achieving ambitious, sustainable growth.
With a constant focus on its vision and values, AAG has achieved significant growth in the last 6 years through organic growth and strategic acquisition. In June 2020, AAG acquired Flybe Aviation Services Ltd. in Brize Norton UK, a heavy maintenance provider to Airbus Defence & Space on the Airbus A400M aircraft. The facility was rebranded as AAG Defence Services. In October 2021, Atlantic Aviation Group acquired Shannon based Lufthansa Technik Shannon Ltd., increasing aircraft maintenance capacity to 12 narrow body lines across two hangars in Shannon. This enabled AAG to service more customer fleets, expand its capability to add Airbus A320 and B787 and greatly expands its potential global customer base. The recent acquisitions increase AAG's headcount by over 420 to approximately 740 across sites in Ireland and the UK and places the company firmly on track to become one of the largest independent MROs in Europe.
Prior to joining Atlantic Aviation Group, Shane spent over 10 years with an indigenous Irish technical services company as Commercial Manager, delivering technical support solutions to US multinational companies based in Ireland. Shane holds a Degree in Quality Management and a Masters in Reliability from Sligo Institute of Technology, an Executive MBA from NUI Galway and was a participant on the Leadership 4 Growth Programme in 2019. Shane has a passion for business and for developing and growing people within organisations to achieve business objectives.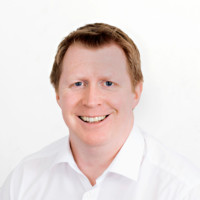 Siobhan Doyle - Director - Dell Technologies Global Services Command Centre
A Services professional with over 20 years' experience within the Technology industry. A proven track record in building and enabling outstanding service delivery, leading both Regional and Global teams through business transformation.
Leveraging the power of Business Intelligence, Analytics and Process mining, Siobhan and her team are empowering services teams Globally to enhance further their service delivery to meet the changing needs of customers.
Siobhan champions cultivating inclusion, advancing sustainability, and transforming with Technology.
Supporting the communities Dell Technologies partner with both in Ireland and Globally.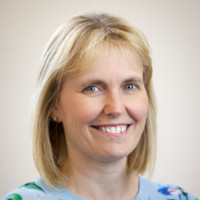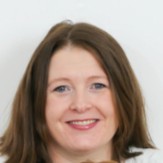 Trevor Lynam - Company Owner - Lynam Painting
Bio to Follow