Lean Business Ireland Conference Speakers 2023
Aidan Walsh - Lecturer in Management - South East Technological University
Aidan is a Lecturer in Management Studies in the School of Business at South East Technological University (SETU) in Ireland. He has more than 25 years of experience in the Irish higher education sector, primarily focused on teaching and research in the fields of operations management, Lean practice, management theory and practice, and enterprise excellence. Aidan is a Programme Director of the Lean Enterprise Excellence Programme portfolio at SETU and a Co-Lead of the Academy of Lean Enterprise Excellence in the SETU RIKON research centre. Aidan holds a PhD, a Master of Business Degree by Research and a B.A. in Business and Finance. He is an award-winning academic having received the Sir Ian Morrow award, the Institute Prize, and the Brendan Fitzgerald Award in the final stage of the Chartered Institute of Management Accountants examinations. A committed advocate for the rights of the disabled and independent living, Aidan has served on the management committees of community organisations representing the interests of the physically disabled in Waterford, Ireland.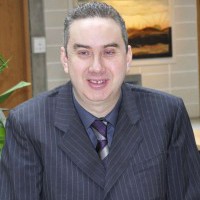 Colum Sheridan - Head of Operations - Eirgen Pharma

Colum joined Eirgen Pharma in 2022 as Head of Operations. Colum has more than 20 years' Senior Operations experience in the Pharma and Medical Devices industry. Throughout his career, Colum has developed professional competencies in Leadership, Operational Excellence, Change Management, Strategic Planning, Logistics & Communication. Over the past 25 years, he has worked for Boston Scientific, Integer Inc (formerly Lake Region), Waters Technology and Teva.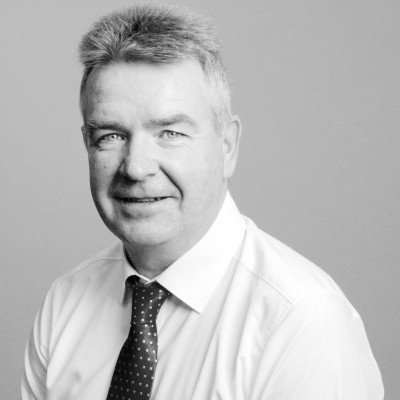 Danielle Kehoe - Production Manager - Waters Technologies Ireland Ltd.

Danielle Kehoe is a Production Manager for Waters Technologies Ireland Ltd. Danielle manages the Column Manufacturing department in the Wexford site. This department manufactures almost 100% of the Waters chromatographic consumables.
Danielle holds a Bachelor of Science Honors degree in Experimental Physics and Biology from National University of Ireland, Maynooth. After finishing her studies, she taught Physics, Biology, Science and Mathematics to second level students before joining Waters Technologies in August 2010. Danielle started working with the company as a Production Operator and then progressed to Team Leader, Supervisor and Production Manager and she has worked in both the Column Manufacturing and Solid Phase Extraction departments. Danielle also holds a Higher Certificate in Business Management which she obtained while working with Waters.
Waters Technologies Ireland Ltd. was established in 1997 in Wexford as part of the Waters Corporation. It currently employs 460 people from the local region. Danielle is responsible for 80 people in the Column Manufacturing Production team and all associated Production activities to ensure that customer demands are met. This department contributes approximately €295 million in revenue to the business.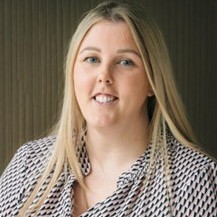 Deirdre Lacey - Operational Excellence Lead - Bausch & Lomb

Bio to Follow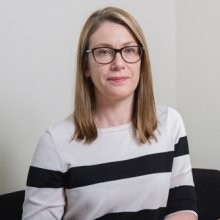 Elaine Dooley - Project Leader & Lean Coach - Waterford City Council

Elaine Dooley is a Project Leader and Lean Coach with Waterford City and County Council. Elaine currently leads the Continuous Improvement Section, having previously worked in admin and technical roles in Housing, Finance and Information Systems.
Her focus is on ensuring users are at the heart of decision-making, design and delivery of processes and innovations. Emphasis is also on developing a culture where staff are continuously empowered and equipped to deliver user-centric services that are accessible, efficient and effective.
Over the past five years Elaine and her team have found new means of bringing services and policy responses in ways that can add value to customers. Such as, greater access to services, more efficient, effective and intuitive interventions, increased transparency and the removal of unnecessary, cumbersome and antiquated processes.
Elaine holds a Masters of Business in Lean Enterprise Excellence, B.A. (Hons) in Local Government and a Higher Diploma in Computer Studies.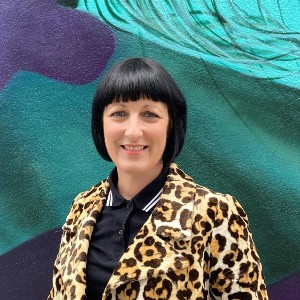 Eoghan Brophy - Business Excellence Specialist - Tirlán
Eoghan has worked in Tirlán since 2013 in production roles before moving over to the Business Excellence team 6 years ago. Since then he has managed the Lean transformation across multiple sites in Tirlán's Ingredients and Consumer categories as well as overall responsibility for the Excellence Academy, delivery Lean training to more than 25% of the wider business, including 170 Yellow Belts. Eoghan completed his Masters in Business in Lean Enterprise Excellence in SETU in 2021 and is a committee member of the South East Lean Network.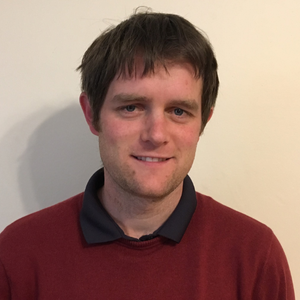 Gerry Quinlan - Lean C.I. Manager - Dawn Meats Group
Bio to Follow
James Blanchfield - Pre-Contracts Director - Modubuild
James Blanchfield is Pre-Contracts Director, with Modubuild. Based in Kilkenny, Modubuild offers clients with end-2-end project delivery using modular modern methods of construction. The company specialises in design, manufacture, integration, commissioning and facilities management of complex turnkey spaces for life science and data center clients on an international scale. James completed his eMBA at SETU Waterford Campus in 2020. He has completed several research projects in the area of Lean OpExcellence, Leadership and Change Management. An advocate for Lean thinking within the Modubuild organisation he is responsible for ensuring Lean thinking and OpExcellence is central to the company's entire business cycle.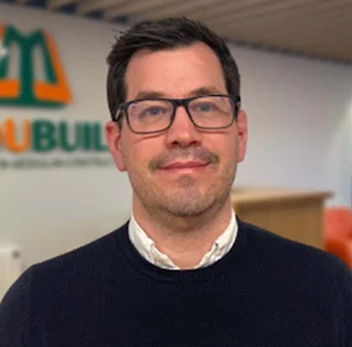 John Mehigan - Senior Operations Manager, Diversity and Inclusion Champion - Integer New Ross
Bio to Follow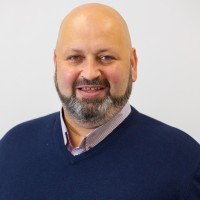 Laurence Sheehan - Associate Director Operational Excellence - BD
Bio to Follow

Leigh Griffin - Senior Engineering Manager - Red Hat
Leigh comes from a strong Academic background that transitioned into the Software Industry. Having always held an interest in Continuous Improvement, he now holds both the Masters in Lean Enterprise Excellence from SETU and also holds the highest guide level certifications in Coaching Agile teams from Scrum Alliance. This makes him uniquely positioned to guide transformation efforts in software organisations and he enjoys sharing his successes and failures through conference talks and academic publications. Day to day, he works in a leadership capacity in Red Hat, currently focused on helping to transform how the company builds, ships and releases its software products to the Fortune 100.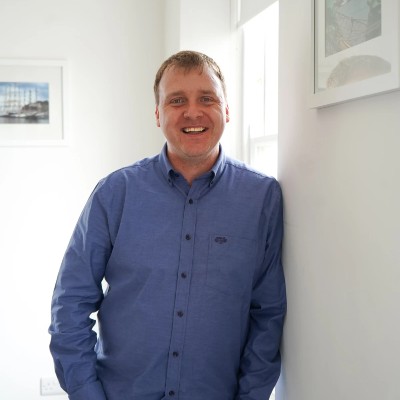 Liam Curham - CEO - Dataworks
Liam is co-founder and CEO of Dataworks Limited. He has almost 30 years' experience delivering Manufacturing Execution, Business Intelligence and Digital OpEx solutions to leading organisations in the Med Tech and Pharma sectors. He is passionate about using technology in the appropriate way to help customers optimise and automate their business processes and drive continual improvement, and the implementation of Business Intelligence systems to allow them to make more informed decisions about their business.  Liam has led projects where the integration of people, process and digital have accelerated the digital objectives of the client and delivered a step change in Operational Excellence. Liam has a BSc in Applied Computing from SETU, and has also completed several Lean, Six Sigma and Enterprise Excellence courses.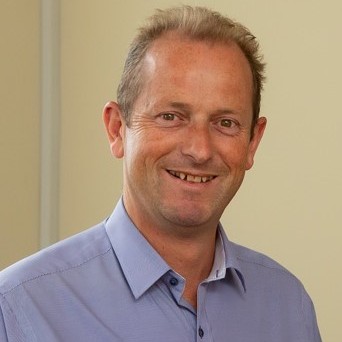 Malachy McGlynn - Plant Manager and Head of Operations - Kersia Healthcare Group
Kersia Healthcare is committed to driving a significant positive health impact globally by improving access to safe drinking water and reducing surface contamination by developing, manufacturing and marketing cost effective disinfection solutions in high tech, pharma-compliant operating facilities.
Malachy is the Plant Manager at the Kersia Wexford facility and Head of Operations for Kersia Healthcare worldwide. Malachy has over 30 years' experience in the manufacturing industry holding increasingly senior leadership positions including with a Shingo prize winning company.
Malachy is a recognised leader and recently saw Kersia win the 2022 Wexford Excellence in International Trade Award and earn Operational Excellence acclaim. The Irish Exporters Association have short listed Kersia Wexford for two awards as life sciences exporter of the year and manufacturing exporter of the year.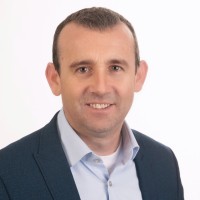 Martin Curley - Maynooth University
Bio to Follow

Martin Egan - MD - Bijur Delimon 
Bio to Follow

Michael Holton - General Manager - Kent Stainless Steel Ltd.
Mechanical Engineer with over 25 years' experience in operations and senior management positions.
Industries worked in over the last 30 years include Medical Device, Pharmaceutical, Aerospace and General Engineering. Area of expertise is mainly around manufacturing, supply chain Lean practices and quality assurance to highly regulated industries.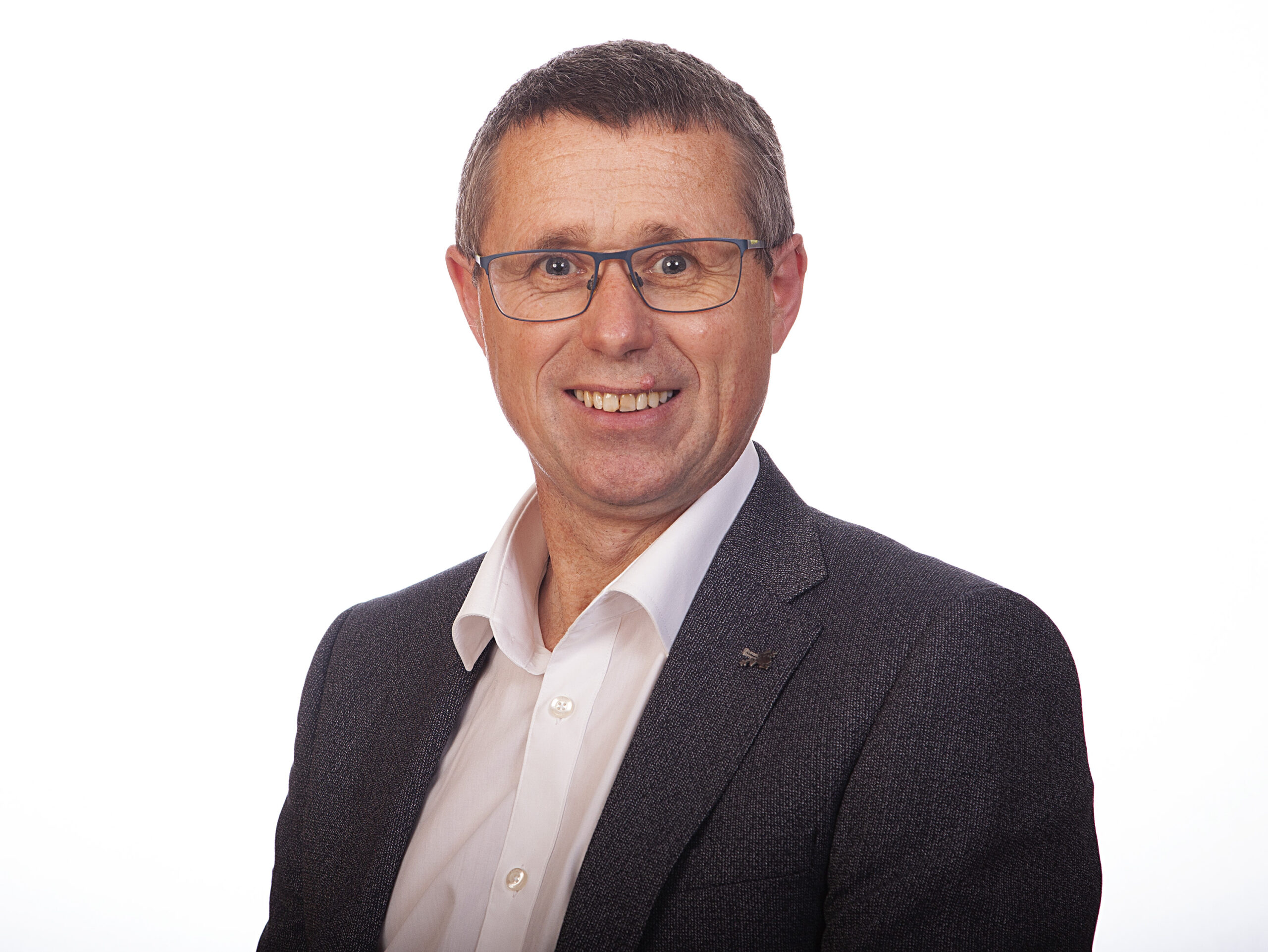 Nick Pearn - Principal Specialist - Toyota Lean Management Centre
Nick Pearn is Principal Specialist in the Toyota Lean Management Centre, part of Toyota Motor Manufacturing UK. With 18 years experience in supply chain and planning roles, he has recently been investigating how TPS and the Toyota Way can be applied in a diverse range of applications.
He believes that those who are lucky enough to work for Toyota are not just custodians of an historic set of principles but they have a responsibility to continually develop them and by extension the company and wider society. Through his work with the Toyota Lean Management Centre Nick has had the opportunity to visit a range of organisations helping them implement Lean tools and behaviours.
In 2021 he started working closely with the Welsh Government and Prof Dr Richard Keegan to see if the Lean Business Offer developed in Ireland could be used as inspiration for a similar activity in Wales. The answer has been proven to be an emphatic yes and he is now privileged to be able to share some of the highlights as part of this conference.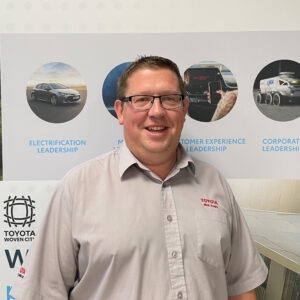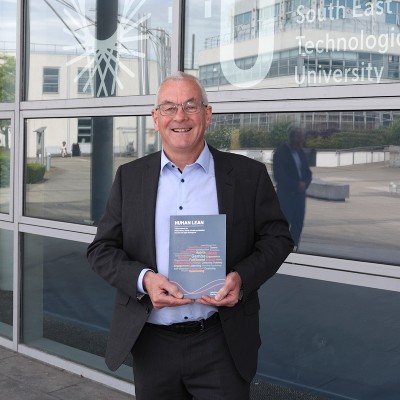 Pat Logan - Operational Excellence Site Leader - TEVA Pharmaceuticals Ireland
Bio to Follow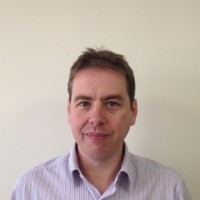 Pat Quinn - Digital/Operational Excellence - Sanofi
Bio to Follow

Peter Hines - Managing Director - Enterprise Excellence Network
A multiple Shingo Research Award recipient for my recent co-authored books 'Staying Lean' and 'Creating a Lean & Green Business System', I would consider myself to be an expert in the development of Strategy and Operational Improvement using a Lean approach both inside a company and a wider Supply Chain. In addition my recent work has focused on how to sustain this change.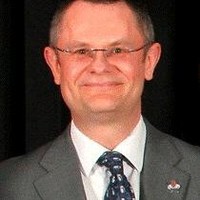 Richard Dawson - Process Improvement Manager - UPMC in Ireland
Responsibility for designing, leading, managing and driving the Continuous Improvement Agenda for the UPMC Group in Ireland to support the alignment, integration and growth while strengthening the pillars of continuous quality improvement.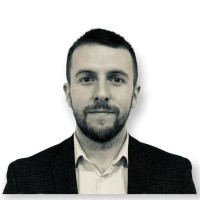 Steve Whalley - Section Manager - Toyota Lean Management Centre
Steve Whalley has 24 years experience working at the Toyota Engine Manufacturing site in North Wales. Starting as a Team Member on the Engine Assembly line, Steve progressed through the organisation, earning promotions to Team Leader, Group Leader and Section Manager. Steve's background is primarily in Manufacturing having spent time working on the Assembly line, Machining shop & Casting Plant.
In 2009, Steve was a founder member of the Toyota Lean Management Centre. A new group created to transfer Manufacturing Skills & Management Best Practise into any non-competitive organisation, through programmes of training courses and on-site coaching. A unique opportunity to develop and grow future leaders within Toyota, along with a huge contribution to the local community and the wider role of Corporate Social Responsibility. A thread dating back to the original wishes of the Toyoda family.
Steve is thrilled to now be engaged in the Welsh Government Toyota Lean Clusters Programme. A fabulous way to support and promote national companies to embrace the lean culture and reap the rewards for the growth of the Welsh business community and society in general.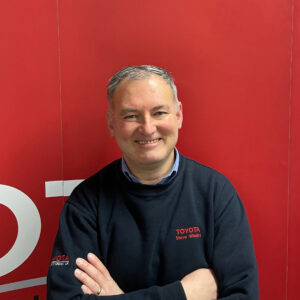 Tara Grant - Director of Quality & Patient Safety - UPMC Whitfield
As Director of Quality & Patient Safety, I develop, coordinate, implement and monitor all aspects of the hospital's clinical governance, quality management, patient safety and risk management activities and oversee the hospitals continued accreditation and certification to the following standards:
CHKS (Capita Healthcare Knowledge Systems) for hospital accreditation
JCI (Joint Commission International) ambulatory care accreditation
ISO 9001:2008 certification for quality management systems
ISO 50001:2015 for energy management systems
ISO 18404:2015 certification for implementation of Lean Six Sigma standards.
Currently working on a patient engagement research project which aims to examine the impact of digitization of the current care system on the patient and provider experience and selected clinical outcomes.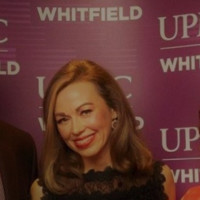 Tim O Mahony - Chief Executive Officer - Irish Guide Dogs for the Blind 
Bio to Follow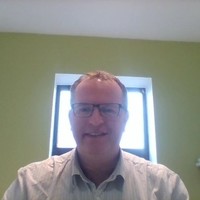 Tess Traynor - Theatre Quality Improvement Co Ordinator - University Hospital Waterford
Bio to Follow

Trevor Doherty - Business Excellence Lead - MSD
Bio to Follow