Lean Business Ireland Conference Speakers 2023
CONFERENCE KEYNOTE SPEAKER
Martin Curley - Professor of Innovation - Maynooth University

Martin Curley is Professor of Innovation at Maynooth University and recently resigned from his role as Director of Digital Transformation and Innovation at the Health Service Executive (HSE), responsible for driving the digital transformation of Ireland's health service. Martin is a visiting professor at the University of Bath and he is a strategic advisor to multiple organizations for Digital Health.  In 2022 Martin was identified as a top 10 global influential, admirable and impactful health leader by three international business and health magazines and a top 10 inspiring educator.Martin is chair of the UNGA Science Summit Digital Health Symposium and chair of  the Digital Health Leadership Steering Group, a grand coalition of clinicians, companies, academics, patients and policy makers driving the Digital Transformation of Healthcare. Martin joined the HSE as Chief Information Officer (CIO) in 2018. Prior to joining the HSE Martin was Senior Vice President and group head for Global Digital Practice at Mastercard. Previously Martin was vice president at Intel Corporation and Director/GM of Intel Labs Europe, Intel's network of more than 50 research labs which he helped grow across the European region. He also served as a senior principal engineer at Intel Labs Europe leading Intel's research and innovation engagement with the European Commission and the broader European Union research ecosystem.  Prior to this Curley was Global Director of IT Innovation and Director of IT Strategy and Technology at Intel. Earlier in his Intel career, he held a number of senior positions for Intel in the United States and Europe. He also worked in research and management positions at GE in Ireland and Philips in the Netherlands.
Martin has a bachelor's degree in electronic engineering and a master's degree in business studies, both from University College Dublin, Ireland. He received his Ph.D. in information systems from the National University of Ireland, Maynooth. He is a Member of the Royal Irish Academy, fellow of the Institution of Engineers of Ireland, the British Computer Society and, the Irish Computer Society. Martin is co-founder of the Innovation Value Institute at Maynooth University, a unique industry-academia collaboration driving research and development of advanced IT and Digital maturity frameworks. He was previously a visiting scholar at MIT Sloan Centre for Information Systems Research and a visiting research fellow at the CERN Open Lab in Geneva. He was the inaugural winner of the Engineers Ireland Innovation engineer of the year in 2006 and was jointly awarded European Chief Technology Officer of the year for 2015-2016. Martin and his HSE Digital Transformation team won the International Chambers of Commerce/Mind the Bridge Global Public Sector Innovation award in 2021 for their work with Digital Health startups. Martin led the creation of a new Masters in Digital Health Transformation co-designed and co-delivered with the eight Irish Universities. He coined the phrase "Stay Left, Shift Left 10X" as a new paradigm for transforming healthcare using digital technology and works with other thought leaders and agencies to drive its adoption.
He is author of eight books on Innovation, Digital and Entrepreneurship.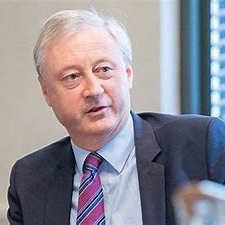 Aidan Harty - Managing Director - Mid Cork Pallets & Packaging
Since joining Mid Cork Group (Packaging, Pallets and Green Energy Divisions) in 2009 as the Managing Director, Aidan has led the digital transformation of a traditional indigenous manufacturing company through years of growth and international expansion, to a data driven organisation that continuously finds new ways to deliver value, generate revenue and improve efficiency. While passionate about Lean Industry 4.0, Aidan believes that people often fall into the trap of assuming that the introduction of technologies is a magic wand that will fix any inefficiencies, but inefficient processes remain ineffective even with the introduction of technologies. For Aidan, Mid Corks success lies in the capabilities that underlie a digital transformation which involves the orchestration of people, process and technology in order to leverage the true value of data to transform the organisation.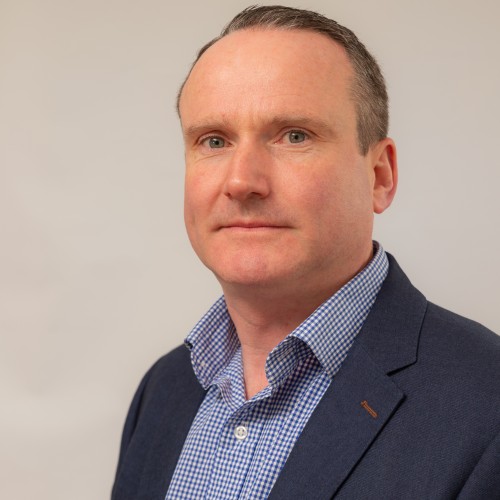 Aidan Walsh - Lecturer in Management - South East Technological University
Aidan is a Lecturer in Management Studies in the School of Business at South East Technological University (SETU) in Ireland. He has more than 25 years of experience in the Irish higher education sector, primarily focused on teaching and research in the fields of operations management, Lean practice, management theory and practice, and enterprise excellence. Aidan is a Programme Director of the Lean Enterprise Excellence Programme portfolio at SETU and a Co-Lead of the Academy of Lean Enterprise Excellence in the SETU RIKON research centre. Aidan holds a PhD, a Master of Business Degree by Research and a B.A. in Business and Finance. He is an award-winning academic having received the Sir Ian Morrow award, the Institute Prize, and the Brendan Fitzgerald Award in the final stage of the Chartered Institute of Management Accountants examinations. A committed advocate for the rights of the disabled and independent living, Aidan has served on the management committees of community organisations representing the interests of the physically disabled in Waterford, Ireland.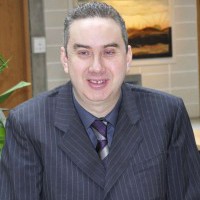 Barry Curtin - Operational Excellence Manager - Haleon
Barry has 20 years of experience across several multinational organisations within the semi-conductor and pharmaceutical sectors. Barry joined GlaxoSmithKline (GSK) in 2010 and subsequently Haleon in July 2022 upon the creation a new company with the spinoff of the GSK Consumer Healthcare business. The company generates £10 billion revenue annually with £1 in every £10 spent is buying a 'Made in Dungarvan' product.
Barry has a BE in Process and Chemical Engineering from University College Cork and has completed a Master's in Business from the Irish Management Institute with a particular focus on organisation behaviour, organisational development, and strategy and innovation.
Barry has a keen interest in change management, organisation effectiveness and strategy development with a current focus on the creation and deployment of a new performance improvement system focusing on leadership, organisation and culture and capability. He enjoys designing and facilitating engaging strategic workshops and building understanding of the relationship between behaviours and business performance.
Barry takes an active interest in the education and development of future talent. He is a part-time Lecturer for 13 years at the department of Process and Chemical Engineering in UCC. Additionally, he is on the Board of Management for Scoil Bhríde in Midleton since 2022.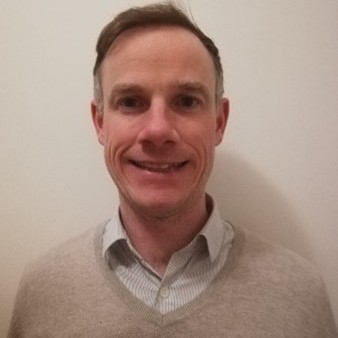 Colum Sheridan - Head of Operations - Eirgen Pharma

Colum joined Eirgen Pharma in 2022 as Head of Operations. Colum has more than 20 years' Senior Operations experience in the Pharma and Medical Devices industry. Throughout his career, Colum has developed professional competencies in Leadership, Operational Excellence, Change Management, Strategic Planning, Logistics & Communication. Over the past 25 years, he has worked for Boston Scientific, Integer Inc (formerly Lake Region), Waters Technology and Teva.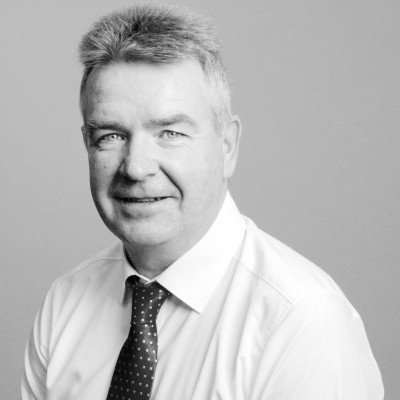 Danielle Kehoe - Production Manager - Waters Technologies Ireland Ltd.

Danielle Kehoe is a Production Manager for Waters Technologies Ireland Ltd. Danielle manages the Column Manufacturing department in the Wexford site. This department manufactures almost 100% of the Waters chromatographic consumables.
Danielle holds a Bachelor of Science Honors degree in Experimental Physics and Biology from National University of Ireland, Maynooth. After finishing her studies, she taught Physics, Biology, Science and Mathematics to second level students before joining Waters Technologies in August 2010. Danielle started working with the company as a Production Operator and then progressed to Team Leader, Supervisor and Production Manager and she has worked in both the Column Manufacturing and Solid Phase Extraction departments. Danielle also holds a Higher Certificate in Business Management which she obtained while working with Waters.
Waters Technologies Ireland Ltd. was established in 1997 in Wexford as part of the Waters Corporation. It currently employs 460 people from the local region. Danielle is responsible for 80 people in the Column Manufacturing Production team and all associated Production activities to ensure that customer demands are met. This department contributes approximately €295 million in revenue to the business.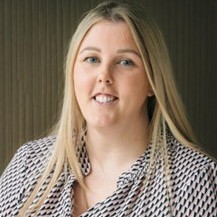 Darrin Taylor - Lecturer in Management - South East Technological University
Darrin is a Lecturer in Management at South East Technological University (SETU) Business School, Waterford. He is Joint Programme Director of the SETU Lean Enterprise and Operational Excellence portfolio of executive/practitioner programmes, and Co-Lead of the Academy of Lean Enterprise Excellence in the RIKON Research Centre. He lectures Lean modules on several executive/practitioner programmes, including the Master of Business Studies in Lean Enterprise Excellence, the Executive MBA, and the Diploma in Lean Fundamentals. He supervises postgraduate research on Lean, Continuous Improvement, and Change Management in public and private organisations of all scales and sizes and from across a variety of sectors. Darrin's research interests are primarily focused on the Socio elements of Lean as a Socio-Technical System. He regularly contributes to various Lean conferences and events, and researches and publishes in the Lean space, including case books commissioned by Enterprise Ireland and Lean Construction Ireland.
Prior to entering academia in 2004, Darrin worked for over a decade in the private sector as an operations manager and in consultancy. He collaborates extensively with industry, encompassing public and private organisations across services, manufacturing, healthcare, public services, and construction. He is a Co-Founder, Steering Committee Member, and current Chairperson of Lean Business Ireland. He is Co-Chair of the South East Lean Network and advised on the establishment of the other Regional Lean Networks throughout Ireland.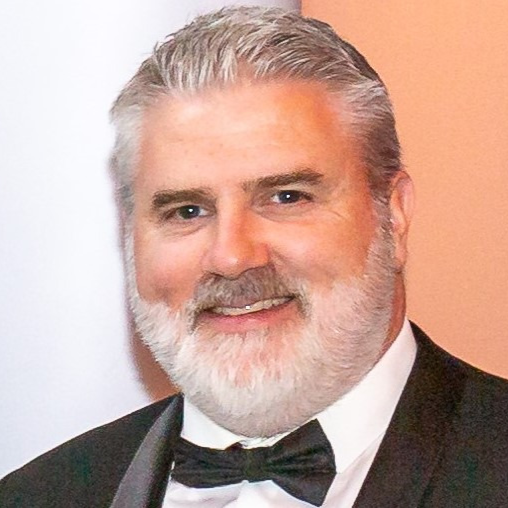 Deirdre Lacey - Senior Manager Operational Excellence - Bausch & Lomb, Ireland

A certified ASQ six sigma black belt, with a background in the pharmaceutical and medical device industry, Deirdre has over twenty years' experience across a range of disciplines including quality, operations, new product introduction and continuous improvement. Since 2016 Deirdre has worked with Bausch & Lomb, using her motivational and organisational skills leading the realisation of the Bausch & Lomb Enterprise Excellence Vision.
Deirdre also holds a Masters in Business in Lean Enterprise Excellence from WIT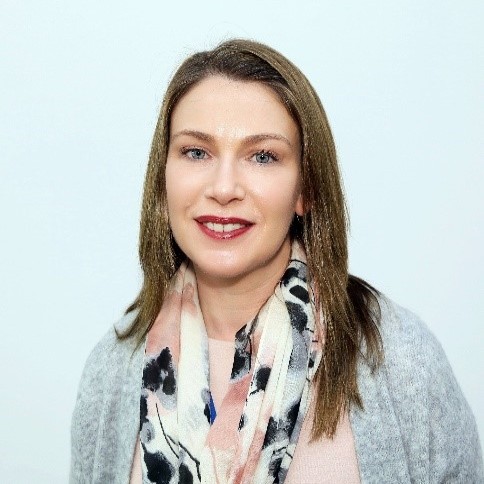 Elaine Harrington - Continuous Improvement Manager - Suir Engineering
I started my career as a contracts control administrator which gave me an insight into the construction process pathway and I learned how fast-paced this environment was.  In 1997 I worked in Johannesburg South Africa and worked my way up to gain knowledge of electrical drawings and estimation upon returning to Ireland my pathway opened into Quantity surveyor with Suir Engineering/Walden Electrical/CET Connect and Stone Developments (John Sisk's & Sons subsidiary) highlights from these years were the collaboration of different sectors learning from MV/LV projects to building stone facades on Dundrum shopping centre, Kilternan hotel to Kilronan castle to large data centres excelling to manage the entire commercial team, midway the recession in 2009 I was heavily involved in dispute resolutions and claims with liquidators and receivers, this strangely was a highlight in my career as it showed me not to look at big companies and think there are invisible and also the weight on the contractual side of the business.
In 2013 I worked with a data provider who served large data centre clients but by 2018 I became stuck in my career I just couldn't give anymore, the company was in a growth stage and we had just employed a Lean expert, I became fascinated by processes and elimination of waste.  I lacked knowledge in these fields so I proceeded to go back to college in 2018 while working full time, achieved my Business Management degree and in 2023 my qualifications in Lean Enterprise Excellence and a Lean black belt, this has allowed me then to pursue my current career as the Continuous Improvement Manager for Suir Engineering, to date I have eliminated a paper process that we used in the daily pricing of work activities (Dayworks) this paper was a  highlight in my career and was published in the Lean book of cases 2020 and I am currently leading the Digital transformation and modern methods of the construction projects, which involves all construction activities/ workflows and we have just launched our first data centre client to a fully digital stock management system integration with our ERP Coins system.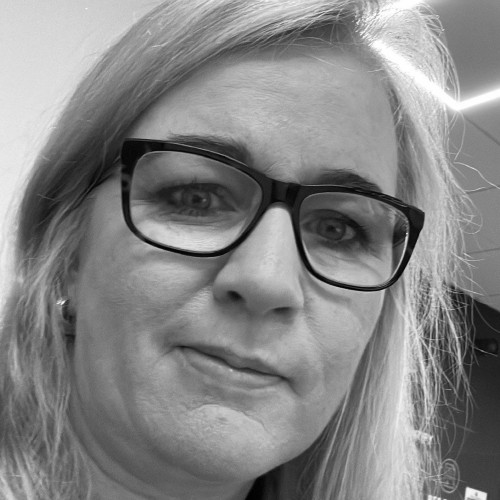 Eoghan Brophy - Business Excellence Specialist - Tirlán
Eoghan has worked in Tirlán since 2013 in production roles before moving over to the Business Excellence team 6 years ago. Since then he has managed the Lean transformation across multiple sites in Tirlán's Ingredients and Consumer categories as well as overall responsibility for the Excellence Academy, delivery Lean training to more than 25% of the wider business, including 170 Yellow Belts. Eoghan completed his Masters in Business in Lean Enterprise Excellence in SETU in 2021 and is a committee member of the South East Lean Network.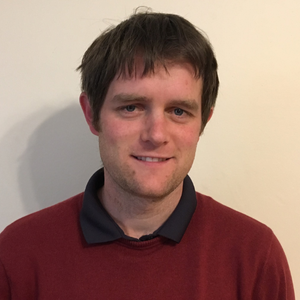 Gerry Quinlan - Continuous Improvement Manager - Dawn Meats
Has worked with Dawn Meats Group for almost 30 years with extensive experience in process operations, quality assurance, customer support and operational efficiency. Has been in the current role of Lean Continuous Improvement manager since 2016.
As Continuous Improvement manager the key focus has been to drive process transformation across multiple Irish and UK sites, delivering increased operational efficiencies through coordinated strategy development, improving ways of working and the coaching and mentoring of improvement project teams.
Also involved in developing the skills and competence of our people through Lean training, as part of Group L&D function, which increases everyone's awareness of the benefits of continuous improvement and development for managerial succession.
Has a BSc (Hons) from University College Cork and a Specialist Diploma in Quality Management Lean Systems from University of Limerick.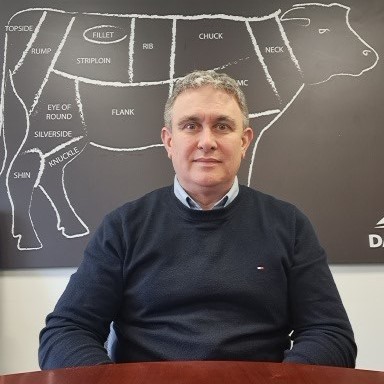 James Blanchfield - Pre-Contracts Director - Modubuild
James Blanchfield is Pre-Contracts Director, with Modubuild. Based in Kilkenny, Modubuild offers clients with end-2-end project delivery using modular modern methods of construction. The company specialises in design, manufacture, integration, commissioning and facilities management of complex turnkey spaces for life science and data center clients on an international scale. James completed his eMBA at SETU Waterford Campus in 2020. He has completed several research projects in the area of Lean OpExcellence, Leadership and Change Management. An advocate for Lean thinking within the Modubuild organisation he is responsible for ensuring Lean thinking and OpExcellence is central to the company's entire business cycle.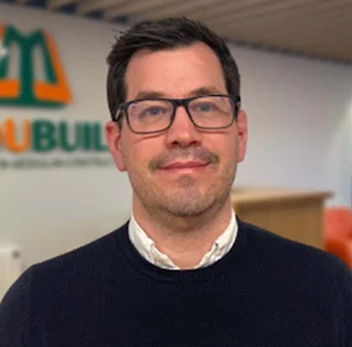 Joe Healy - Global Business Excellence Platform Leader - Janssen Pharmaceutical
Joe is responsible for business excellence and continuous improvement for Janssen's biotech manufacturing sites in the US, Europe, and Asia. He has worked in Lean/CI and Operational leadership roles in the MedTech and Pharma sectors for over 15 years, and has a passion for helping people and organizations reach their full potential. Joe is a Shingo Prize examiner, and holds a Masters of Science in Lean Operations from Cardiff University.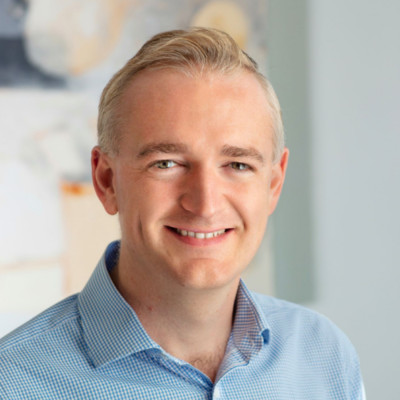 John Mehigan - Senior Operations Manager- Integer New Ross
John Mehigan is the Senior Operations Manager for Integer (formerly Lake Region Medical) in New Ross. Integer is Co Wexford's largest employer and is based in New Ross for over 25 years. John began his career in Integer as a General Operator and has worked in varied roles in the organisation, most recently as the Continuous Improvement Manager and now the Senior Operations Manager. During John's time in Integer the site achieved the Shingo Bronze Medallion and the Irish Medical Technology Company of the year in recognition of their Operational Excellence Program. John completed his Masters of Business Studies in Lean Enterprise Excellence in 2015 at WIT and is a passionate exponent of Employee Engagement.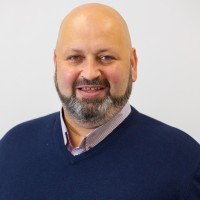 Jon Hawkins - IS Project Leader - Waterford City Council

Jon Hawkins has over 23 years' experience of implementing, managing, and utilising Geographical Information Systems (GIS) to improve business and public facing processes within the Public Sector. He has worked in local government in both the UK and Ireland. As well as a having a deep knowledge of GIS technologies, Jon is also a lead user of FME software, which enables the seamless integration, analysis, and dissemination of data. Much of his work with FME at Waterford City and County Council has gone on to become the standard within the sector. In 2012, Jon became the first Public Sector FME Certified Professional in Ireland. He has won the Irish Organisation for Geographic Information (IRLOGI) Excellence Award on several occasions. He often works as an adviser on national initiatives to Tailte Éireann and the Department of Housing, Planning and Local Government. In 2019 Jon obtained a first-class honours Executive MBA from South East Technological University (SETU), and holds an honours degree in GIS from Kingston University.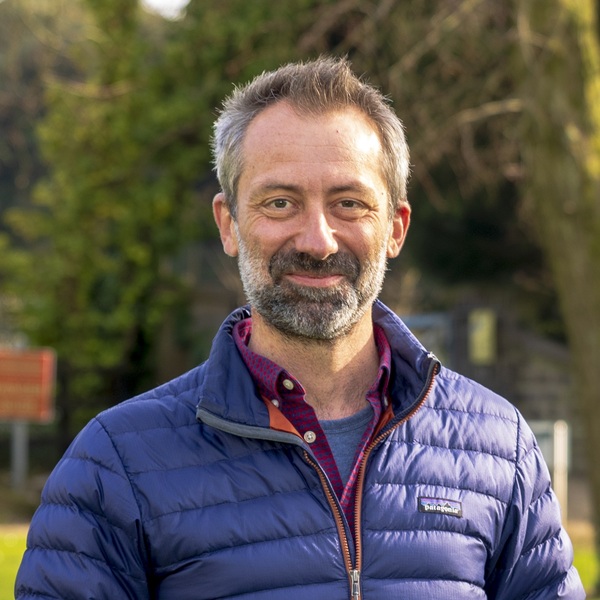 Larry Sheehan - Lean academy Associate Director - Becton Dickinson

Lean academy Associate Director for BD.  Developing and delivering Lean content across all Geographical regions in Which BD has a presence.
Larry Received his Masters in Lean from the Lean Enterprise Research Center under Peter Hines in 2003 and was the first person In Ireland with this qualification.
He worked was part of the team that Delivered the Shingo Prize to Abbott Clonmel in 2015, and has strived to peel the onion of Lean deployment from Day 1.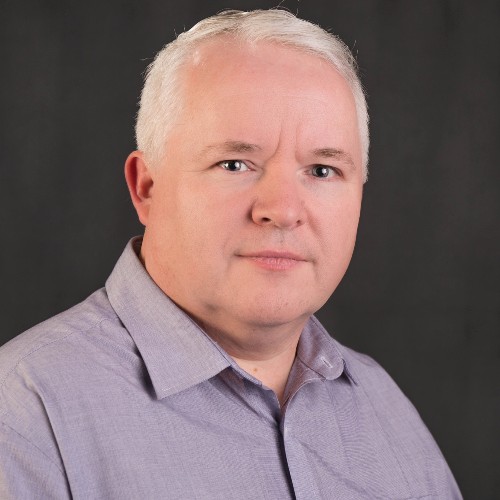 Liam Curham - CEO - Dataworks
Liam is co-founder and CEO of Dataworks Limited. He has almost 30 years' experience delivering Manufacturing Execution, Business Intelligence and Digital OpEx solutions to leading organisations in the Med Tech and Pharma sectors. He is passionate about using technology in the appropriate way to help customers optimise and automate their business processes and drive continual improvement, and the implementation of Business Intelligence systems to allow them to make more informed decisions about their business.  Liam has led projects where the integration of people, process and digital have accelerated the digital objectives of the client and delivered a step change in Operational Excellence. Liam has a BSc in Applied Computing from SETU, and has also completed several Lean, Six Sigma and Enterprise Excellence courses.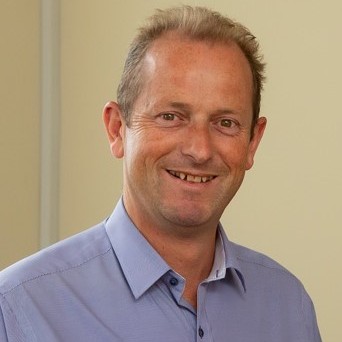 Malachy McGlynn - Plant Manager and Head of Operations - Kersia Healthcare Group
Kersia Healthcare is committed to driving a significant positive health impact globally by improving access to safe drinking water and reducing surface contamination by developing, manufacturing and marketing cost effective disinfection solutions in high tech, pharma-compliant operating facilities.
Malachy is the Plant Manager at the Kersia Wexford facility and Head of Operations for Kersia Healthcare worldwide. Malachy has over 30 years' experience in the manufacturing industry holding increasingly senior leadership positions including with a Shingo prize winning company.
Malachy is a recognised leader and recently saw Kersia win the 2022 Wexford Excellence in International Trade Award and earn Operational Excellence acclaim. The Irish Exporters Association have short listed Kersia Wexford for two awards as life sciences exporter of the year and manufacturing exporter of the year.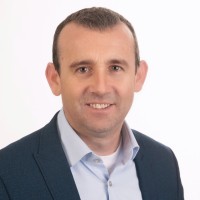 Martin Egan - Managing Director - Bijur Delimon Ireland
Martin Egan is Managing Director of Bijur Delimon Ireland, which is part of the global Bijur Delimon group with facilities all over the globe. The Irish site is located in Ennis, Co. Clare since 1972.Bijur Delimon has been a global leader in the design and manufacture of various fluid dispensing products and systems for light duty operations.
Bijur Delimon International has steadily and continually grown and prospered, becoming a focused leader in the field of lubrication and cooling. Through international commitment to this mission, and with engineering, manufacturing and sales operations well-positioned on three continents, Bijur Delimon now stand as one of the world's largest providers of engineered lubrication and cooling products and services.
Martin's experience spans over 40 years, with 25 years in Senior Management Positions. He had a vision and determination for a Lean & Digitalisation culture, carefully partnering with the right providers for his company and began this journey in 2020. Three years on, the success of this programme has not only enabled the company to observe low-performing productivity and out-performing productivity in real time, but it has enabled a fifty-year-old company to find a new lease of life and given management and staff a new optimism for the future.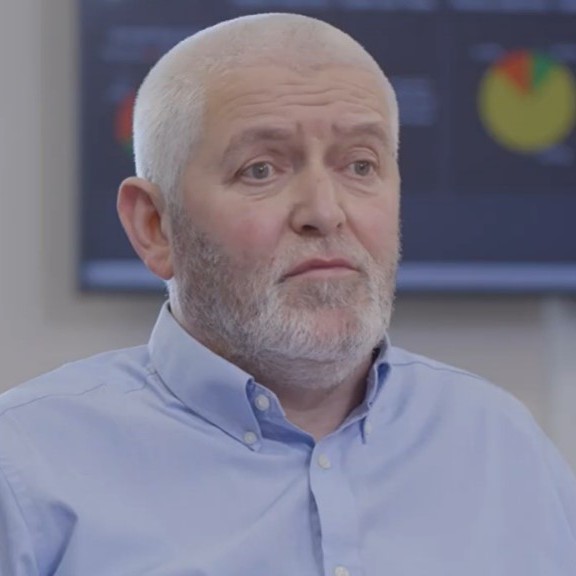 Michael Holton - General Manager - Kent Stainless Steel Ltd.
Mechanical Engineer with 35+ years' experience in Manufacturing, including 25+ years in operations and senior management positions. Industries include Medical Device, Pharmaceutical, Aerospace, and General Engineering. Areas of expertise encompass manufacturing, supply chain, quality assurance to highly regulated industries, and Lean management and practice. Notable highlights include: Supply Chain Management and Optimisation; Performance Management and creation of a high-performance culture; Change Management, including Lean, and introduction of Quality Management and 6-Sigma. Michael is a recent graduate of the Master of Business Studies in Lean Enterprise Excellence from South East Technological University (SETU) Waterford.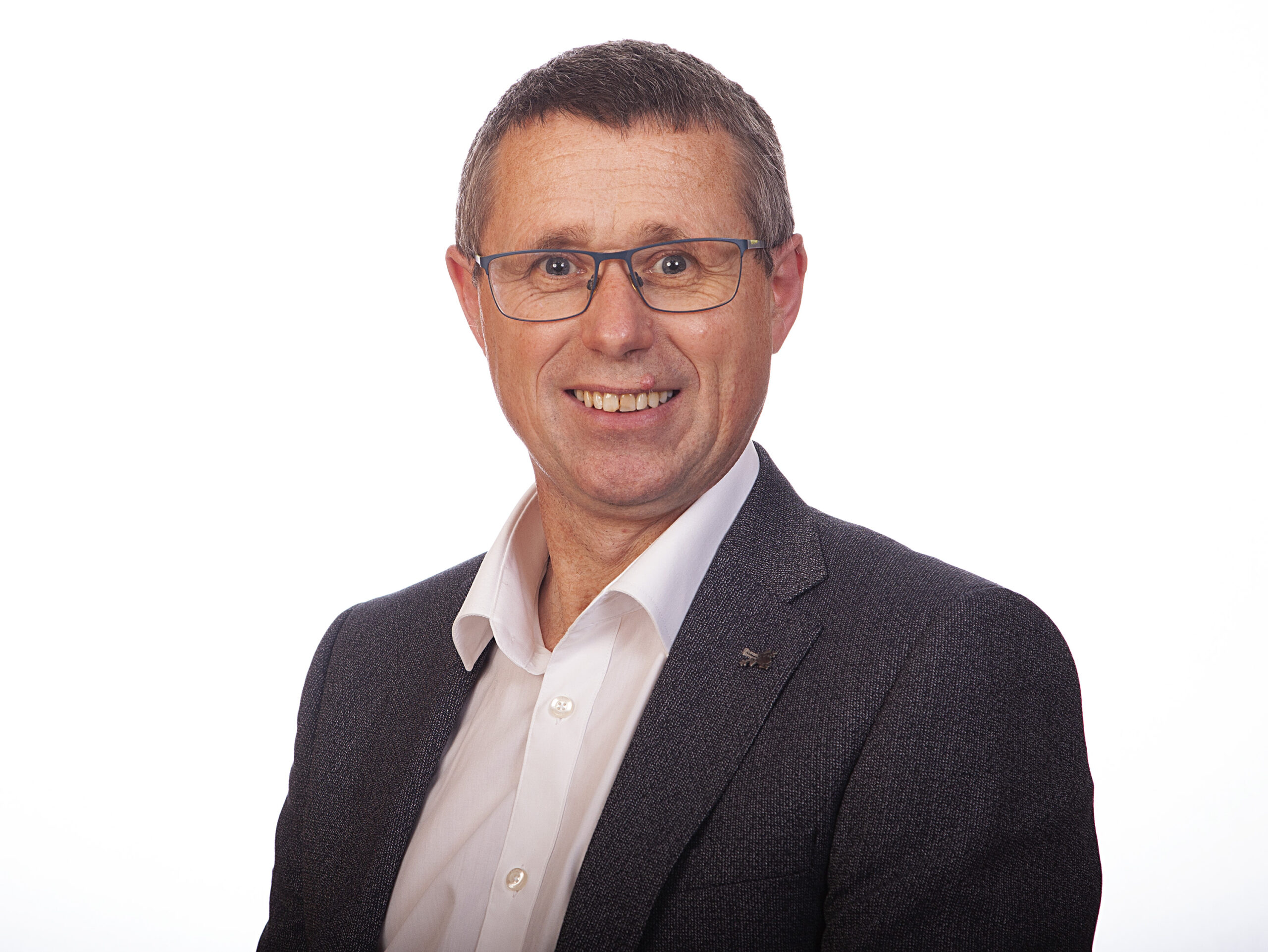 Nick Pearn - Principal Specialist - Toyota Lean Management Centre
Nick Pearn is Principal Specialist in the Toyota Lean Management Centre, part of Toyota Motor Manufacturing UK. With 18 years experience in supply chain and planning roles, he has recently been investigating how TPS and the Toyota Way can be applied in a diverse range of applications.
He believes that those who are lucky enough to work for Toyota are not just custodians of an historic set of principles but they have a responsibility to continually develop them and by extension the company and wider society. Through his work with the Toyota Lean Management Centre Nick has had the opportunity to visit a range of organisations helping them implement Lean tools and behaviours.
In 2021 he started working closely with the Welsh Government and Prof Dr Richard Keegan to see if the Lean Business Offer developed in Ireland could be used as inspiration for a similar activity in Wales. The answer has been proven to be an emphatic yes and he is now privileged to be able to share some of the highlights as part of this conference.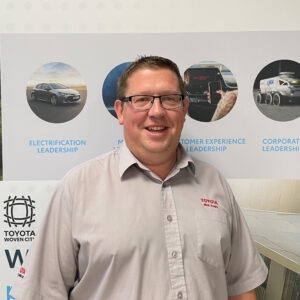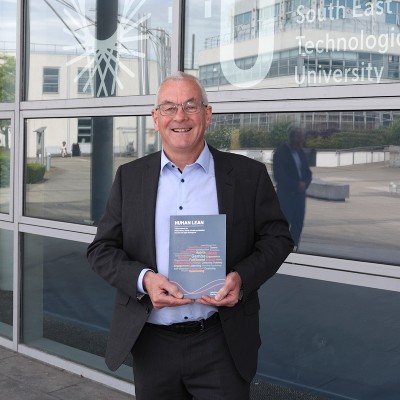 Nuala O'Hagan - Ways of Working Coach - Rabobank
Nuala is interested in how we work, and how we can design work that delivers both great business results and rewarding, developmental experiences for workers. In her role as Ways of Working Coach in Rabobank, she focuses on designing, implementing and supporting sustainable systems of work to achieve both aims. She is a qualified Work and Organisational Behaviour specialist, and combines this with deep experience in Continuous Improvement and coaching to help effect sustainable change and build a culture of enterprise excellence.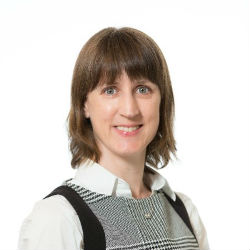 Pat Logan - Senior Director OPEX Transformation - Teva Pharmaceuticals Ireland
Pat Logan has extensive experience in both the medical device and Pharmaceutical industry over the past 25 years and has worked in a number of roles including Quality, Validation and Continuous Improvement. Pat has worked at Teva Pharmaceuticals Ireland since 2004 and is currently the Operational Excellence Site Leader where he has overseen and participated in numerous Operational Excellence initiatives while establishing systems and ways of working to develop the site OpEx culture and drive business improvement. In addition to being Lean Six Sigma Black Belt qualified, Pat has also completed a Master of Arts Degree in Adult Learning and Development and a Master of Business in Lean Enterprise Excellence.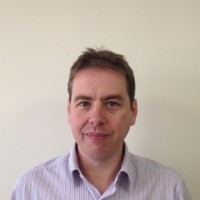 Pat Quinn - Digital Business Lead - Sanofi
Pat is the Digital business lead for Sanofi, has worked in Sanofi since 2008, He is passionate about using technology in conjunction with lean principles to optimise performance by simplifying , standardising and digitizing to deliver performance and value realisation .
He has over 25 year track record of delivering high value improvements through Technical Excellence, SMS, Lean, Digital and Six Sigma initiatives across the electronic, medical device & pharma industries. Qualified with 1st Class Honours in Manufacturing Engineering augmented by a 1st class MBA and a Black Belt in Six Sigma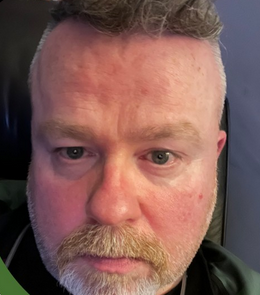 Peter Hines - Managing Director - Enterprise Excellence Network

Professor Peter Hines, is the Co-Founder of the Lean Enterprise Research Centre at Cardiff Business School. LERC grew to be the largest academic research in lean globally.
He has undertaken extensive research into Lean and written or co-written twelve books including Shingo Prize winning books "Staying Lean", "Creating a Lean & Green Business System" and "The Essence of Excellence". His latest book "Why Bother" was published in 2022 and will receive a Shingo Publication Award in May 2023. Peter now runs the Enterprise Excellent Network providing European based forms with on-site benchmarking, learning and networking opportunities. He also continues his academic links with work in the Lean/Industry 4.0 and Lean/People spaces and is a Visiting Professor at South East Technological University, Faculty Fellow with The Shingo Institute at Utah State University.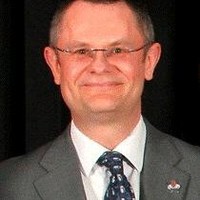 Philip Rossiter - Operational Excellence Manager - Ballina Beverages (Coca-Cola)
Philip Rossiter, Operational Excellence manager at Ballina Beverages (Coca-Cola), Master black belt in Lean Six Sigma. Over 25 years' experience of leadership and driving performance improvement in the beverage, medical device, and automotive industries. Has a background in leading improvement projects using proven business excellence, digital transformation and program management techniques and methodologies. Board member of the Irish Centre for Business Excellence.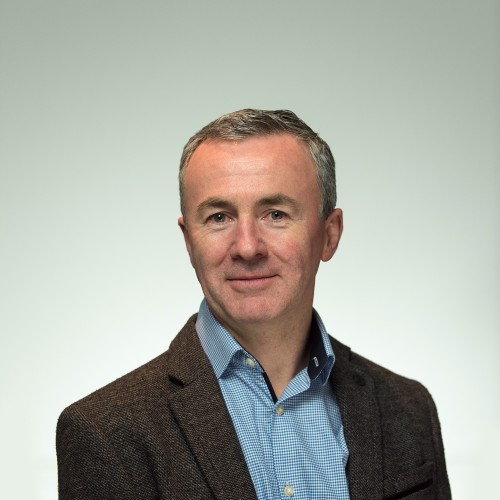 Richie Dawson - Process Improvement Manager - UPMC in Ireland
Richie joined UPMC Whitfield Hospital in October 2020 as Quality and Continuous Improvement Manager, he then transitioned to a country wide role as Process Improvement Manager in September 2021. Richie takes a strict 'people first' approach to continuous improvement and supports cultural transformations across UPMC Ireland. Prior to joining UPMC, Richie was a professional services consultant and worked with Healthcare organizations such as Stanford Children's Health, the Cleveland Clinic and Duke Primary Care.
Richie is responsible for leading the Whitfield Hospital through ISO:18404 (Lean Six Sigma Systems) and guides staff through the accreditation process allowing them to showcase their achievements. Richie is currently leading out on a number of process improvement projects and is also responsible for managing the UPMC in Ireland Lean Training Program which has a key focus on enterprise alignment, continuous improvement and cultural enablement.
Richie graduated from SETU Waterford with a Masters of Business Studies in Lean Enterprise Excellence and has a Lean Six Sigma Yellow Belt and Black belt. He is currently studying for his Lean Six Sigma Master Black Belt for service and operational productivity improvement with MTU.  He is also a Certified Healthcare Access Associate with NAHAM in the United States.
Richie's experience in healthcare service delivery includes leading multiple quality improvement initiatives within UPMC - each focused-on efficiency and maintaining a strong alignment of People, Process and Technology. Richie works closely with leaders on leveraging employee engagement for process improvement, and he supports capturing tangible improvements to Quality and Patient Safety.

Richard Keegan - Director - Seraph Consulting, Europe
Richard Keegan spent nearly thirty years working for Enterprise Ireland, developing and deploying the Lean Business Offer. He has supported the EU Japan Centre for Industrial Co-Operation for 25 years, has been to Toyota Deeside 95+ times and is working for Toyota and the Welsh Government, deploying a Lean programme in Wales. He is a director of Seraph Consulting Ltd.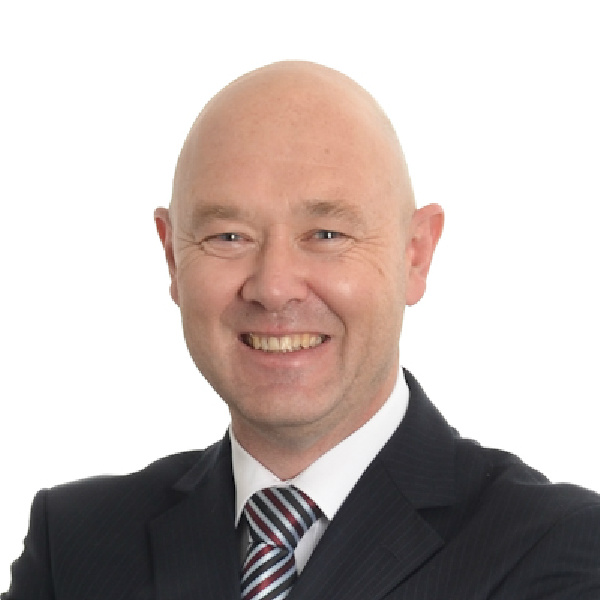 Robert Hernan - Senior Lean Advisor - Enterprise Ireland
Senior Lean advisor in Enterprise Ireland's Lean / Operational Excellence team. Currently supporting Enterprise Ireland's food companies in implementing Lean transforms having previously managed Lean Start and Plus business offers. Managed the successful Lean for Micro (LEOs) pilot in 2015, supported the roll out of the IDA Lean initiative, 2016 and Lean Business Ireland's roll out of regional lean networks, 2018.
Member of Lean Business Ireland and West-Northwest Lean network committees.
Previously was the technical manager in Eolas accredited ecotoxicity laboratory.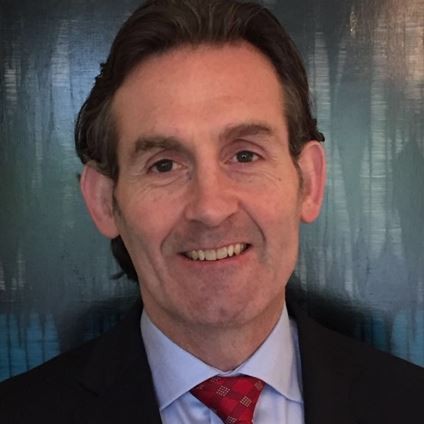 Sarah Finn - Agile & Continuous Improvement Transformation Lead - Red Hat
I work as an Agile Transformation Lead for Portfolio & Delivery at Red Hat. I have over a decade of experience working in the agile project management and process improvement field across numerous industries.
I am a graduate of SETU where I received my Bachelor of Business Studies degree specializing in Marketing in 2008. I since went on to gain many accreditations in international business, project management and agile coaching across accredited institutes.
My role involves partnering with leadership and engineering teams across Red Hat to support them in building continuous improvement into their process. This helps them strive towards delivering higher quality products and services that their customers, partners and community members see value in, at a sustainable pace.
I am also a mother to two amazing daughters, Addison & Isabelle and wife to my wonderful husband Alan.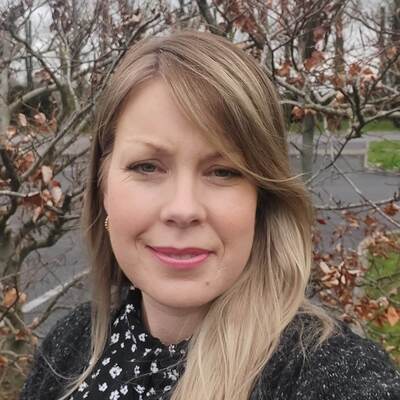 Steve Whalley - Section Manager - Toyota Lean Management Centre
Steve Whalley has 24 years experience working at the Toyota Engine Manufacturing site in North Wales. Starting as a Team Member on the Engine Assembly line, Steve progressed through the organisation, earning promotions to Team Leader, Group Leader and Section Manager. Steve's background is primarily in Manufacturing having spent time working on the Assembly line, Machining shop & Casting Plant.
In 2009, Steve was a founder member of the Toyota Lean Management Centre. A new group created to transfer Manufacturing Skills & Management Best Practise into any non-competitive organisation, through programmes of training courses and on-site coaching. A unique opportunity to develop and grow future leaders within Toyota, along with a huge contribution to the local community and the wider role of Corporate Social Responsibility. A thread dating back to the original wishes of the Toyoda family.
Steve is thrilled to now be engaged in the Welsh Government Toyota Lean Clusters Programme. A fabulous way to support and promote national companies to embrace the lean culture and reap the rewards for the growth of the Welsh business community and society in general.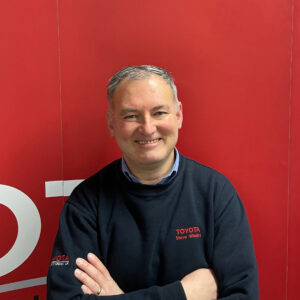 Stuart Nelson - Co-founder and C.I. Director - Jigsaw Better Help

Stuart Nelson is the co-founder and C.I. Director of Jigsaw Better Business and has extensive experience working with individuals and teams going through change.  Stuart won the inaugural award for Contribution to Lean Learning at the 1st Lean Business Ireland Enterprise Excellence awards for his research and training / coaching program for the pillars of Lean Culture, Leadership, Team Learning, and Employee Engagement.  As the lead trainer for Jigsaw, Stuart has supported over 300 micro-enterprises to get started on their lean journey.  He is highly regarded for being able to make Lean relevant and applicable to businesses from diverse backgrounds by showing these businesses what it is to Think Lean and be relentless when not accepting waste.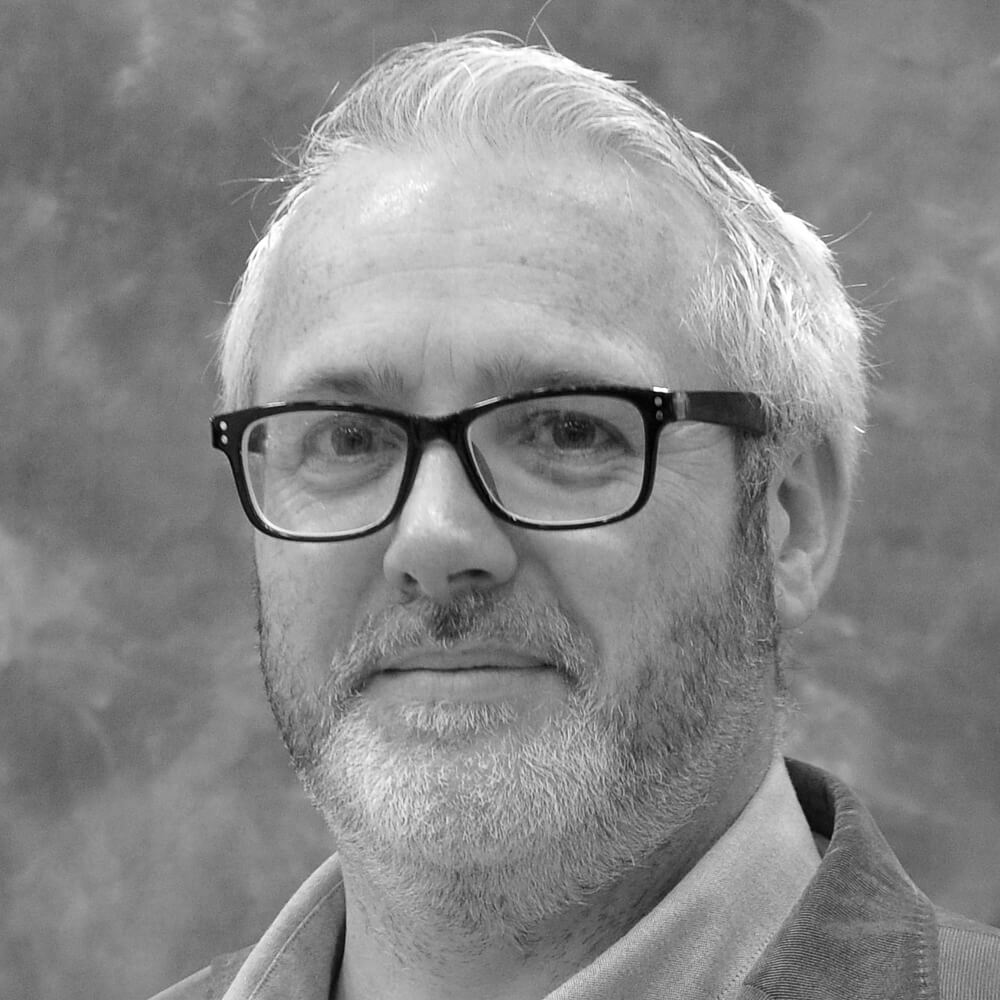 Tara Grant - Director of Quality & Patient Safety - UPMC in Ireland

Tara has over 25 years of nursing experience and is currently undertaking an MBA and holds a BSc (Hons) in Nursing Studies, Graduate Diploma in Health Care (Risk Management & Quality), Higher Diploma in Safety Health and Welfare at Work, Diploma in Child and Adolescent Psychiatric Nursing, Lean Six Sigma Green Belt and is a certified CHKS accreditation surveyor.
Tara leads the Quality and Patient Safety Programme for UPMC facilities in Ireland. This incorporates regulatory compliance, risk management, oversight of the quality management system, and accreditation/certification preparedness. Her role also includes oversight of the patient experience and is currently working to align accreditation certifications to Joint Commission International (JCI) across UPMC hospitals in Ireland.
Tara has extensive expertise in health care quality improvement and patient safety and is passionate about promoting engagement in quality improvement initiatives. She has led UPMC Whitfield Hospital to become the first international organisation to be awarded ISO 18404:2015 certification for implementation of Lean Six Sigma standards in 2018 and the first hospital in Ireland and UK to be awarded ISO 50001:2011 in 2016.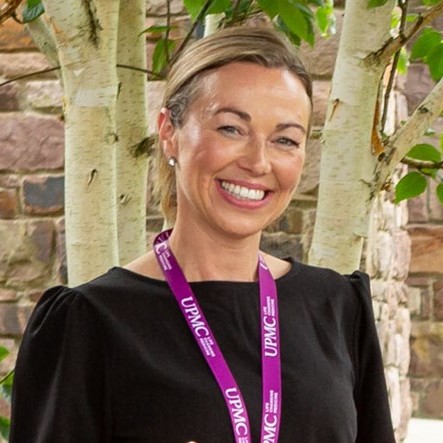 Tim O' Mahony - Chief Executive Officer - Irish Guide Dogs for the Blind 
Tim O'Mahony was appointed Chief Executive Officer with Irish Guide Dogs for the Blind in 2018 and is responsible for ensuring the day-to-day operation of the organisation delivers the agreed strategic objectives. Essentially, the key aim of the charity is to change as many lives as possible by bringing independence and mobility to people who are vision impaired and the families of children with autism through the provision of Guide Dogs and Assistance Dogs. Tim works with the charity's team of 65 staff and is supported by nearly 1,800 volunteers nationwide. Irish Guide Dogs for the Blind has adopted a lean approach over the last 10 years in a bid to improve efficiencies within the organisation and ultimately to improve service delivery to clients.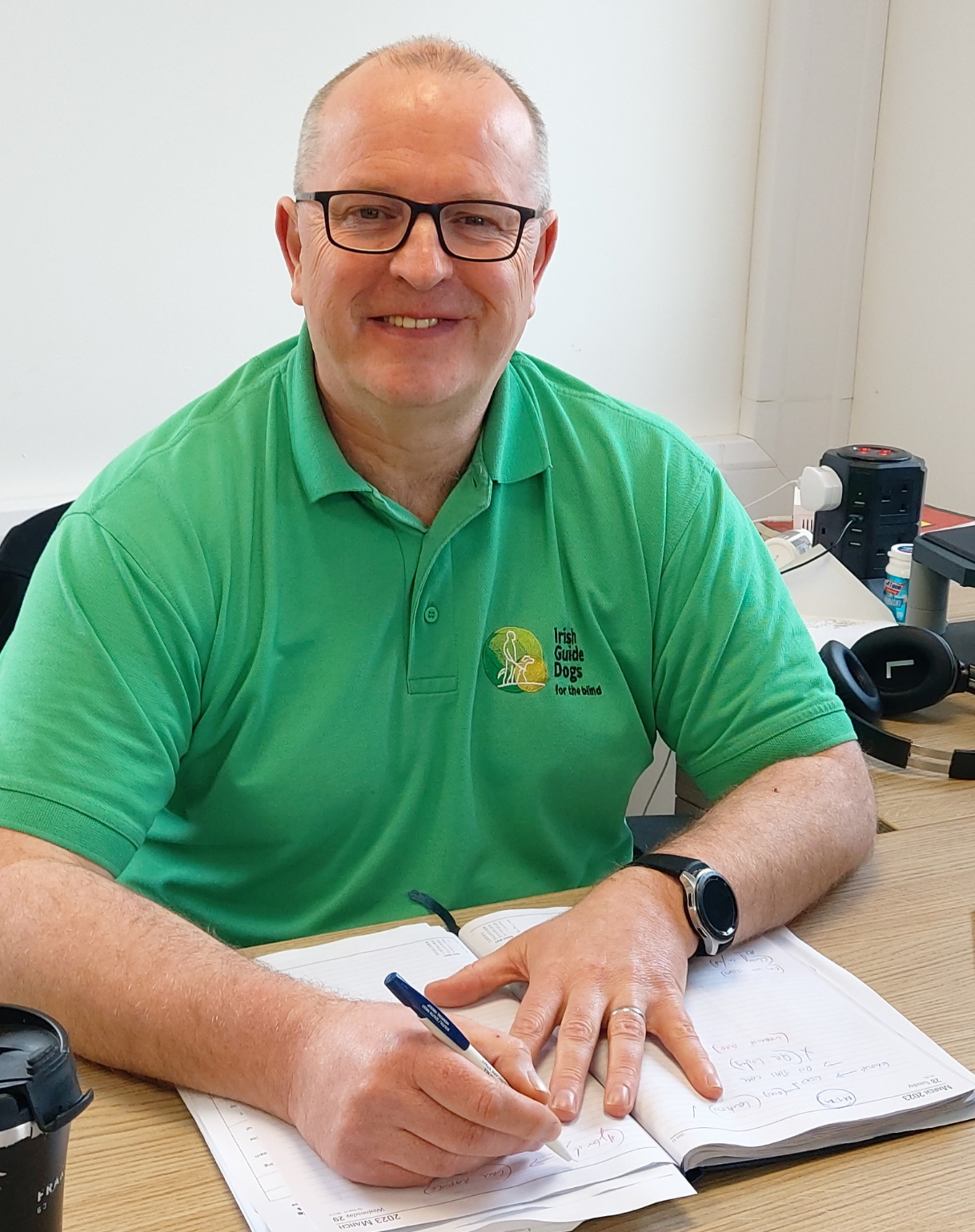 Tess Traynor - Quality Improvement Coordinator, Transforming Theatre Programme Lead - University Hospital Waterford.
Tess completed Nurse Training at University Hospital Waterford when it was known as Ardkeen Hospital.  She has worked in the Theatre Dept. of UHW since completing a post graduate theatre course in St Vincent's Hospital, Elm Park in 1990. Tess has always had a passion for improving conditions and standards in the work environment with a keen interest in the development of student nurse education and experience during their theatre placement. As one of the first anaesthetic nurses in UHW she continued to work in the area of anaesthetics and recovery until September 2016 when she was appointed as Quality Improvement coordinator for the Productive Operating Theatre programme (TPOT) adapted from the NHS, which subsequently became The Theatre Quality Improvement Programme (TQIP) and is now the Transforming Theatre Programme (TTP).
The TTP vision is to ensure the sustainability of improvement ideas and actions in the operating department by acting on data collected to identify problems and find solutions. Using quality Improvement tools and techniques she has overseen a number of improvement projects. These include improving the management of access to the Emergency theatre, improving flow of patients through the department, improving theatre on time starts, improving staff morale and wellbeing, development of earlier start times in the orthopaedic trauma theatre with a view to improving KPI's and improving the overall patient experience. Tess is presently completing the Master of Business in Lean Enterprise Excellence at SETU Waterford.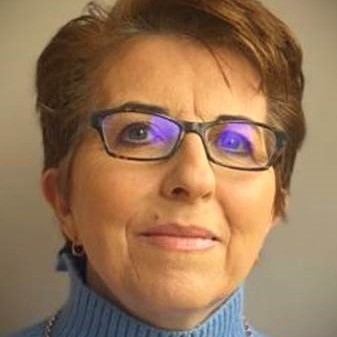 Trevor Doherty - Business Excellence Lead - MSD
A self-aware leader, lean practitioner and a credentialed professional coach, Trevor has
demonstrated the capability to develop high performance teams and individuals to
exceed business deliverables and provide sustainable change. With a career that spans across the automotive, medical device and pharmaceutical sectors, from vertical ramp-ups, new start-ups, transformation and continuous improvement, Trevor has partnered with senior leaders to strategically initiate change. Trevor believes organizations and teams that use Lean methodologies combined with a coaching approach, can create the ideal conditions for a true learning environment, to develop their people to improve business performance. Trevor brings a safe space to enable individuals and teams to think out loud, to explore how they are getting in their own way and limiting their potential. He offers them a growth mindset in achieving their potential and that of their teams, by going on that journey with them having a curious mind with positive intention.