Keynote Speakers 2019 
Adrian Furey – VP Global Supply Chain & Logistics – Zimmer Biomet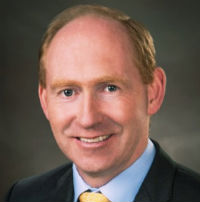 Adrian has over 25 years working in the medical device industry in Ireland, North America and Puerto Rico. He has worked at Zimmer Biomet since 2008 in a variety of roles from plant management in Ireland Puerto Rico to Global Supply Chain roles while based in Indiana, USA. He relocated back to Ireland July 2018 in a Global Supply Chain role. U.S. Operations and prior to that General Manager of Zimmer Biomet Ireland and Zimmer Biomet Puerto Rico.
Prior to taking up this position Adrian worked at Abbott Vascular Ireland as the site Operations Manager for 4 years. He has held various Engineering and Operations roles at DePuy, a Johnson & Johnson company (7 years), Covidien (1 year) and Medtronic (5 years). He graduated from the National University of Ireland in 1993 with an Honours Mechanical Engineering degree and has since gained a Diploma in Project Management (2001) and a Six Sigma Black Belt (2003). He also helped lead a Class A Supply Chain Excellence implementation while at Abbott (Oliver Wight) and Zimmer Biomet.
_________________________________________
Alex McDonnell – CEO – Expertivity Technologies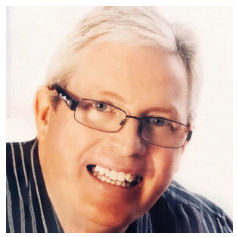 Alex is one of Europe's leading experts in helping service and knowledge work organisations build Enterprise/Operational Excellence (including Lean & Six Sigma) as a core competence throughout organisations. He is an exceptionally experienced management professional having founded 3 successful businesses including Expertivity and has held several senior executive positions in organisations such as Dell, Ericsson, Bowne Global Services and Eircom.
As CEO of Expertivity, for the last 15 years Alex has successfully designed and led a wide variety of enterprise-wide Lean and Operational Excellence transformation programs for private, public and semi-sate organisations.
_________________________________________
Dr. Andrew McCormack – Technical Director EMEAI – Minteq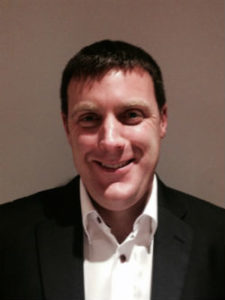 Andrew has been driving Lean product development (LPD) with Minteq in Cork since 2010. He has recently incorporated this with their corporate Voice of the Customer (VOC) programme and Design Thinking tools to successfully identify 11 new product and process improvements to meet customer needs. Andrew first introduced the concept of lean product development to the IRDG (Industry Research and Development Group), who have subsequently developed a successful programme on LPD for Industry in Ireland.
Andrew holds a Materials science Ph.D from the University of Limerick and has been working in Minteq since 2003. He started with Minteq as an R&D Engineer, and has been promoted to European R&D Manager in 2009, he took up his current position in 2012. Minteq are a global leader in the refractory Industry and he is involved in all areas of product design and development for Minteq's customers in the Steel and Industrial Minerals sector.
_________________________________________
Arthur Stone – Chief Executive Officer – OEEsystems International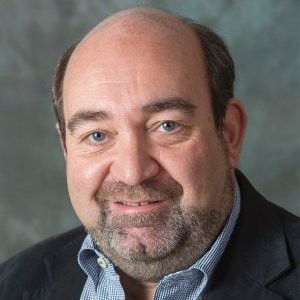 Arthur Stone is Chief Executive Officer, OEEsystems International. We are THE OEE PEOPLE. We work with the world's most progressive manufacturing companies to increase capacity, reduce costs and drive continuous improvement. Our exceptional record of combining our Smart Factory software and our Science of Manufacturing methodology delivers powerful visualisation, analysis and real-time control of your manufacturing processes.
Arthur enjoys sharing his decades of experience and knowledge on the topic of OEE and Manufacturing Performance Improvement.  More recently he is helping the manufacturing community to understand how OEE Software supports their SMART Factory/ Industry 4.0 and IoT strategies.
Arthur holds a Degree in Engineering from University College Cork.
_________________________________________
Breda O'Toole – Head of Product Development & Transformation – IDA Ireland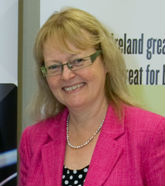 A native of Connemara, Breda joined IDA Ireland 14 years ago after spending much of her career in the UK.  She has worked as IDA's Head of HR, Regional Business Development and most recently Heads up a team supporting the growth of 300 small to medium sized multinational companies in the IDA portfolio supporting their transformation journeys.  Breda's team also works on the development of new product offers for clients of IDA and particularly for those clients who need to re-invest in their business here in Ireland, expand their remit and remain competitive.
Previously, Breda worked as Head of HR and Policy at Bolton Metropolitan Borough Council, UK and achieved a master's degree in Strategic Human Resource Management with Manchester Metropolitan University.  Breda was educated in Kylemore Abbey, Co Galway and Shannon College of Hotel Management.  The strong business and organisational development background has proved critical in understanding the needs and requirements of the small multinational companies in Ireland.
_________________________________________
Brendan Grace – Lean Transformation Coordinator – Aut Even Hospital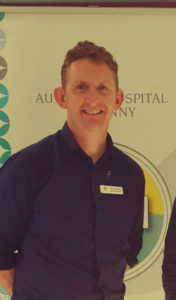 Brendan Grace is the Lean Transformation Coordinator at Aut Even Hospital in Kilkenny City. Brendan has been working in Aut Even for the last 10 years and has over 25 years experience in the manufacturing, retail and healthcare sectors.
He is a strong operations professional with First Class Honours in Quality Management (Lean black belt) from the University of Limerick. He is passionate about continuous improvement, operations & change management, training, and quality improvement
Aut Even Hospital is a seventy-one-bed elective, private hospital with an eighteen-bed day surgery unit. Founded by Lady Desart in 1915, Aut Even Hospital shares the honour of being the oldest private hospital in Ireland. Today, more than one hundred years on, the Hospital is continuing its tradition of care, within a framework of quality and patient safety. At Aut Even, we want our patients and their families to have an experience that is safe, effective and efficient, as well as rooted in empathy and kindness. We try to deliver this, by developing a culture of continuous improvement where the management philosophy is to encourage leadership amongst staff by providing a positive environment for staff inclusion & engagement in delivering sustainable change.
This culture has delivered real results such as: increased productivity, reduced stock levels, improved space utilisation, stronger communication, as well as more efficient and safer patient journeys. This culture of continuous improvement, ensures we deliver a consistent level of service that is evidence based, standardised and safe.
_________________________________________
Christine Furstoss – Vice President and CTO – GE Additive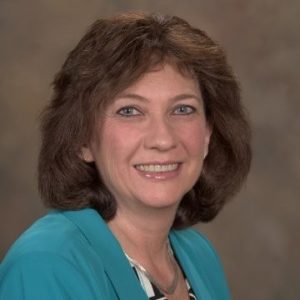 Christine is Vice President and CTO at GE Additive, where she is responsible for developing technologies for the advancement and adoption of additive manufacturing into industrial environments.  Christine and the GE Additive teams are defining and maturing the next generation of additive manufacturing machines, tools and analytics for use in manufacturing environments.
Christine has been with GE for 30 years, working across engineering and supply chain organizations.  Prior to joining GE Additive, she held the role of Technical Director for Manufacturing and Materials at GE Global Research, where she and her teams developed and implemented new processes and materials for products, manufacturing and services.  She is a member of multiple academic advisory boards, and she previously served on the US National Advisory Council for Innovation and Entrepreneurship.  Christine actively promotes STEM education and activities in multiple school systems, and leads GE's Women in Technology group.
_________________________________________
Colm Sheils – Operations Director – Boston Scientific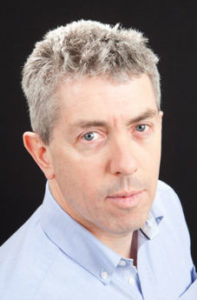 Colm Sheils is Operations Director in Boston Scientific Galway, where he has responsibility for operations in the five production unit where they manufacture a large range of medical devices from Drug Eluting Stents to Structural Heart implants. Prior to Boston Scientific Colm worked in a range of industries where he held management roles in both Business Development, Research & Development and Engineering.
Colm has an undergraduate degree in Mechanical Engineering, an MSc and an MBA and has a particular interest in the area of Operational Excellence. He is currently one of the key sponsors of Operational Excellence Program within Boston Scientific Galway. He has completed Shingo Institute Executive training in Utah University in 2014 and was an international business excellence assessor with EFQM in 2004 and 2005.
Email:       [email protected]
Website:   www.bostonscientific.com
_________________________________________
Daniel Azcue – Senior Value Stream Manager – GKN Driveline Zumaia & Legazpi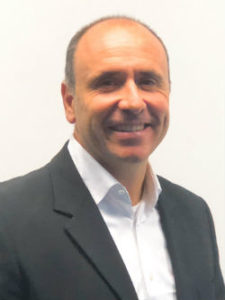 Daniel Azcue studied as an Industrial Engineer with Navarra university and received an MBA with Deusto university.
Daniel has been working with GKN for over 19 years, first 5 years on purchasing(Steel, casting, forging), 12 years Value Stream Manager and is the Current Senior Value Stream Manager.
_________________________________________
Eamon Noonan – Head of Safety, Health and Environment – Roche Ireland Ltd.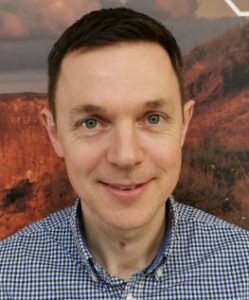 Eamon joined Roche as a Graduate Chemical Engineer in 2004. Having worked in various roles in Manufacturing and Technical Support he moved into his current role in 2016. Eamon also holds a Diploma in Management (University of Limerick), a Diploma in Health and Safety (DIT) and is currently completing his Black Belt certification in the University of Limerick.
Eamon is the project lead on the KATA Coaching and Skillful Dialogue Workstream in Roche's Lean into Our Future Programme.
_________________________________________
Fergus Bates – Lean Champion – Kersia Ireland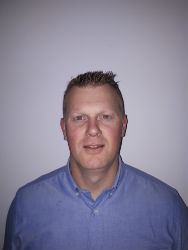 Fergus is currently employed as Lean Champion with Kersia Ireland. His primary focus is on the enablement of a culture of Continuous Improvement by promoting employee engagement in the organisation which is in the early years of a Lean Implementation.
Fergus is currently enrolled in year 2 of the Master of Business in Lean Enterprise Excellence in Waterford Institute of Technology researching SMED.
_________________________________________
Frank Dolphin – Chairman – Rigney Dolphin

Frank Dolphin is the chairman of the Waterford based BPO Rigney Dolphin. He is also Chairman of Relate Care a Health Care company specialising in patient access with offices in Waterford and Cleveland OH.
Rigney Dolphin was established in Waterford in 1990. Employing over 500 people was one of the first companies to receive the Deloitte 'Best Managed Company' Award. In 2012 both he and his wife and business partner Adrienne Dolphin were short listed for the Ernst and Young Entrepreneur of the Year Award.
Relate Care was established in 2011 as a joint venture between Rigney Dolphin and the world famous Cleveland Clinic providing patient access and telehealth services to patients in the US. Relate Care now works with some of the largest hospital groups in the US. With US registered nurses and their clinical teams working from Waterford Ireland and Cleveland Ohio, Relate Care is an innovative leader in the provision of health care services. Currently employing 340 in Ireland and the US the company has recently announced that it plans to expand its workforce by 180 in 2019.
Dr Dolphin worked as a Clinical Research Psychologist at the Children's University Hospital, Temple Street Dublin.
He lectured at Trinity College Dublin and in Waterford Institute of Technology in Psychology and Consumer Behaviour
Frank Dolphin served as a member of the Board of Governors of Waterford Institute of Technology. He is a former President of Waterford Chamber of Commerce, and a former Chairman of the South East Marketing Institute.
On a national level the Minister for Health and Children appointed him Chairman of the Health Service Executive (HSE) in 2010. He chaired the Ministerial Review Group to advise on the location of the National Children's Hospital in 2012 – The Dolphin Report. He was appointed Chairman of the Dublin Midlands Hospital Group in 2013.
He is a former Chairman of The Children's University Hospital, Temple St., and served on the Board of Governors of the Mater Hospital, Dublin
Dr Dolphin is a Registered Psychologist with the Psychological Society of Ireland; he is a Fellow of the Marketing Institute and an Associate Fellow of the British Psychological Society.
_________________________________________
Gavin Nolan – Continuous Improvement Lead – AIB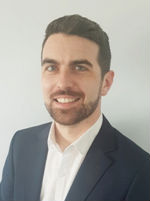 Gavin is the continuous improvement lead in the Customer Services division of AIB. Within the last two years, Gavin has supported the creation and embedding of standard lean practice across the business and has helped build a network of staff skilled in the delivery of local change.
Customer Services is comprised of 1,800 staff operating across multiple locations and is responsible for both customer servicing and direct sales across all customer segments in AIB. "Our priority is to ensure exceptional service delivery as well as continual improvement of customer journeys and experience".
By adapting a collaborative approach with the business and the leadership team, Customer Services have developed a culture where all team members are empowered to challenge processes, increase efficiencies and add value for our customers.
Prior to joining AIB, Gavin worked in biomedical research and holds a degree in Pharmacology from University College Dublin.
_________________________________________
Gregor Grolik – Vice President Operational Excellence (PE) – Festo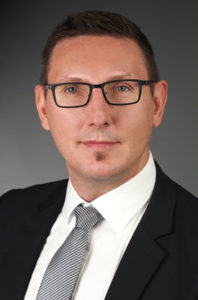 What does "making things means making people" mean? Are we talking about the power of material or machines? This subject needs to be extended to a different change level! Monozukuri is all of these things. Excellence change need to have the right developed people side which enable the right results. Beavers might make dams, and bees might make hives, but only humans actively and consciously improve their inventions to fundamentally change their environment.
Currently, I'm responsible for the Operational Excellence initiative @ FESTO we want to lift our processes to a world-class level. OPEX / Lean is a part of my life since 2002 and I could practice this exercise world wide.
_________________________________________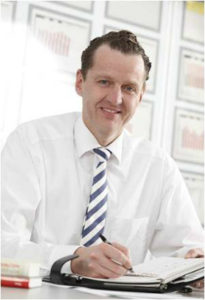 Dr Heiko Gierhardt – Global Director Purchasing – Jaguar Land Rover
Dr Heiko Gierhardt holds a PhD in Engineering from the University of Technology Munich. He was an Associate Professor at the University of Technology Berlin. He has worked as Project Manager and Head of Supplier Quality in Porche, Head of Global Lean Program at Schaeffler AG and Head of Launch Management at Volkswagen Poznan.
Since April 2018 he has become an Adjunct Assitant Professor for Organisational Excellence at Trinity College Dublin and as of July 2018 he is working with Jaguar Land Rover as the Global Director Launch in Purchasing
_________________________________________
Joe O'Sullivan – Regional Director – Sisk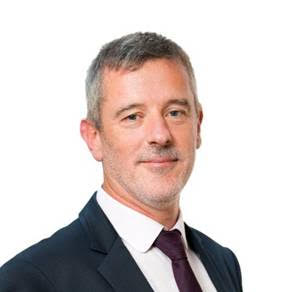 Joe started his career as an engineer and contract manager in the UK, working on a variety of projects, including commercial, hospitals and industrial work, joining Sisk during this time. He returned to Ireland in 1997 and has since concentrated on working in the Life Sciences sector, delivering a variety of construction and project management solutions  from large scale new-build to small but complex retro-fit projects on live campus environments for large multi-national clients. Joe's current role still involves project delivery, but his primary focus is on Performance Improvement across the business, enhancing output through the implementation of Lean thinking and principles – in this regard, Joe's focus is on relationships and people – collaboration is the key to delivering really successful projects.
_________________________________________
John O'Brien – Business Optimisation Manager – The Coca-Cola Company

Over the past 30 years John has worked in Medical device, Pharmaceutical and Beverage Concentrate manufacturing industries. Holding a number of key leadership roles in Operations, Quality and Engineering. The Coca-Cola Company
Between 2006 and 2010 John led the strategy for Lean manufacturing implementation for Concentrate manufacture and Supply chain operations across eight sites globally.
As Business Optimisation manager, John plays a lead role in the Supply chain strategy, Process optimization initiatives and Capital investment programs.
In addition to his existing responsibilities, John was recently selected as site lead for Industry 4.0 and Factory Of the Future pilot at Coca–Cola Ballina .
_________________________________________
Jude Carey – Head of Asset Management – Irish Rail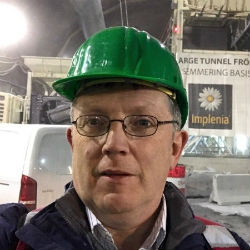 Jude Carey is Head of Asset Management for Irish Rail. His responsibilities include raising the Asset Management Capability of the Irish Rail network to be compliant with ISO55001 and include the development of Irish Rail's Asset Management Information Systems. He joined Irish Rail in 2007.
Asset Management is about maximising the "Value" realised from an organisation's assets. Continuous Improvement projects are a key pillar in delivering the ongoing Asset Management journey. Such projects should be "Enterprise Wide" and structured to deliver maximum "Value" to the organisation.
He is an active member of the Asset Management expert working group in the International Union of Railways (UIC). This group's membership comprises 11 of the leading European Railways. He is co-author of the UIC publication "A guide to implementing Asset Management in Rail".
_________________________________________
Keith O'Reilly – Product and Business Development Manager for Europe – PROCON products (a Standex Company)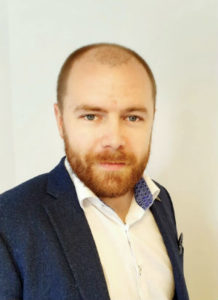 Keith O'Reilly is a Product and Business Development Manager for PROCON products which is a Standex company. PROCON products is the World leader in innovation of pumps for the food and beverage industry. Keith's previous role within Standex was Product Engineer and Lean Facilitator where he was tasked with the implementation of Lean within Standex Ireland which is the manufacturing Facility for PROCON products for Europe.
He came to Standex from the Automotive sector where he worked as a Manufacturing Engineer and Finishing Expert for a tier two component Manufacturer and worked along side major OEMs like BMW, Rolls Royce, Porsche and VW.
_________________________________________
Máiréad O'Donnell – Head of Operations- Polar Ice Tech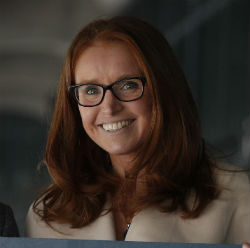 Máiréad O'Donnell is Customer Engagement Manager with Polar IceTech, Ireland's leading Dry Ice Blasting Specialists. Using Dry Ice as a cleaning media to clean moisture-sensitive and abrasive-sensitive high value assets, Polar IceTech help some of Ireland's leading manufacturing facilities to reduce downtime, increase efficiencies and reduce costs by introducing eco-friendly cryogenic cleaning solutions.
They partner with customers within the Medical Device, Power Gen, Food & Beverage, Pharma and Semi Con industries to maximise production output and improve product quality and yield by making cleaning processes more lean, efficient and cost effective.
As a LEO South Cork client, Polar IceTech embarked on a LEAN programme which saw them introduce LEAN data processes into their business to help them be more effective and efficient and had a resounding success.
_________________________________________
Martin Winters – Operations Director – Suretank Group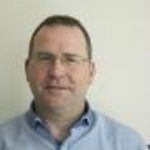 Experienced Director Of Operations with a demonstrated history of working in manufacturing and the oil/gas industry. Skilled in negotiating of high level contracts, managing budgets, with full P&L responsibility. Visionary, with track record for finding innovative ways to grow revenue and increase margins. An excellent communicator capable of building lasting relationships with stakeholders.
Strong operations professional graduated from Irish Management Institute.
_________________________________________
Mary Buckley – Executive Director – IDA Ireland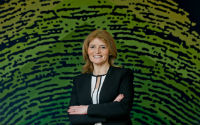 Mary is the Executive Director and also member of the Executive Leadership Team at IDA Ireland – the state agency with responsibility for attracting foreign investment into Ireland.  Mary has held senior leadership positions in the organisation over the past 14 years, operating in Ireland and in North America.
In October 2015, Mary was appointed Executive Director with responsibility for the implementation of IDA Ireland's Corporate Strategy, Winning FDI 2015 – 2019.  Prior to that, she was Divisional Manager covering Regional Development, Property and Corporate Operations overseeing the implementation of IDA Ireland's Regional Development and Property strategies.  In this role she was also Head of Human Resources and Organisation Development and oversaw the Finance and Corporate Governance functions of the organisation.
From 2006 to 2010 Mary was Director of IDA Ireland's North American operations, leading the team in winning investments across all business sectors.  Prior to her relocation to New York, Mary was Director of the South Region based in Cork.
Mary is based in IDA Ireland's Head Office in Wilton Place, Dublin 2.
_________________________________________
Michael Prendiville – Engineering Manager – Johnson & Johnson Depuy Synthes Cork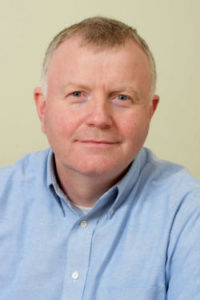 Michael Prendiville is an Engineering Manager in Johnson & Johnson Depuy Synthes Cork. With 30 Year's experience in Electronics, Automotive and Medical Device Industry.   He is responsible for a global team across 26 sites, developing and translating new technologies from concept through to implementation into the manufacture of orthopaedic implants. Mick and his teams focus on driving global strategies in key areas of manufacturing with strong focus on emerging technologies and process automation solutions.
Michael has proven ability to hire, develop and motivate high performance engineering teams. Most recently working with IBEC to deliver the Manufacturing Engineering apprenticeship program. This is a key gateway to access new talent. Mick has been the sponsor of the program within Depuy Synthes over the last 2 years and is responsible for the successful expansion of the engineering talent pool as a result.
Michael has MSC of Science Manufacturing Management and Technology.
_________________________________________
Miriam Keogh – Head of Supply Chain and Lean – Dawn Farm Foods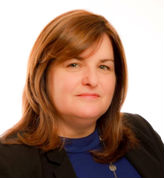 Miriam is Head of Supply Chain and Lean in Dawn Farm Foods.
Dawn Farms is Europe's leading dedicated multi-species cooked meat ingredients company with a global reach exporting to over 44 international markets. They supply many of the world's leading food brands from their manufacturing facilities in Ireland and the UK.
Miriam has worked in Dawn Farms for 18 years and has a wealth of experience in supply chain and more recently took over the leadership of Dawn Farms Lean journey since 2017.
Dawn Farms are also the proud winners of two Lean awards, namely Lean Organisational Leadership and Enterprise: Lean Business Ireland of the year 2018 awards hosted by Lean Business Ireland.
Miriam is a graduate of UCC with a MSC in Supply Chain and a Lean Black Belt.
_________________________________________
Niall Kerlin – Supply Chain and Business Systems Manager – AbbVie Ballytivnan Sligo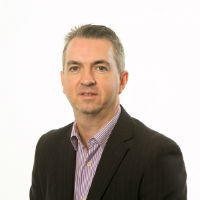 Niall is the Supply Chain & Business Systems Manager with AbbVie Ballytivnan Sligo, with responsibility for Supply Chain, Business Technology Solutions, Operational Excellence and Programme Management. AbbVie is a biopharmaceutical business with a significant footprint in Ireland that is focused on novel and breakthrough therapies for tough-to-treat diseases and unmet medical needs. The company is spread across five sites in Ireland. Alongside three manufacturing facilities in Sligo and Cork, two offices in Dublin serve the needs of the company's Commercial and Operations activities.
Niall joined AbbVie in 2013 and has over 25 years' experience in various engineering, operations and supply chain roles. Niall has been leading the operational excellence program for the site and in 2018 AbbVie Ballytivnan was awarded the Shingo prize.
Niall has an MSc in Manufacturing Management from the University of Ulster Jordanstown.
_________________________________________
Paddy Jones – Operational Excellence Lead – Roche Ireland Ltd.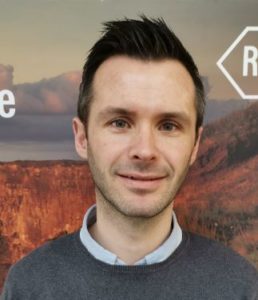 Paddy is the programme lead on the Lean into Our Future programme. Paddy has a background in the Medical Device and Pharmaceutical industries working in process engineering, manufacturing and continuous improvement since graduating from the University of Limerick in 2004. He joined Roche in in 2015 having previously worked as Lean Six Sigma Lead in MSD Swords.
Paddy qualified as a Lean Six Sigma Black Belt in 2012 and is currently in his final year of the MSc Lean Sigma Systems (Master Black Belt) in the University of Limerick.
_________________________________________
Padraic O'Neill – Vice President – Pfizer Global Business Services (GBS)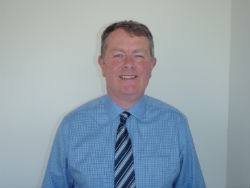 Padraic is Vice President of Pfizer's Global Business Services (GBS) in Dublin, leading the largest strategic financial shared services centre in Ireland.  Padraic also has responsibility for Pfizer's GBO centre in Prague.
Employing 500 professionals, the Dublin centre is the Global Centre for Operational Transfer Pricing, Statutory Financials and Audit, VAT, Treasury Operations and the Regional Centre for Corporate Close and Strategic Credit Risk and Collections.
Padraic joined Pfizer in December 2008 and has worked in Finance for almost 40 years, the last 20 in shared services.  A fellow of Chartered Accountants Ireland, Padraic is also an Associate of the Irish Tax Institute.
_________________________________________
Peter Morrow – Director – Skylark Electric Attic Stairs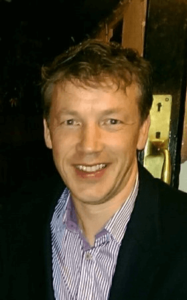 Peter had been working in the Attic Stairs Industry 18 years when he turned entrepreneur in 2012 and developed the first fully electric remote controlled foldaway attic stairs. This unique patented product launched onto the marketin 2013 and was sold primarily in the UK & Ireland. Peter took part in the LEO Lean Business Programme in 2016 which greatly improved productivity, created capacity for growth and improved his processes for scaling.  As well as the UK, his company is now exporting to Europe and the USA.
Peter is a keen golfer, he is married to Carole (also a director of the company) and they have 2 children.
_________________________________________
Peter Wiedemann – Chief Technical Officer – RATIONAL AG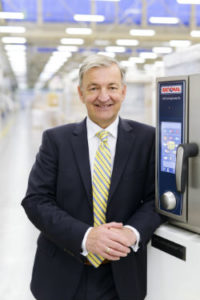 Born in 1959, Peter Wiedemann is the Chief Technical Officer and member of the Excutive Board of RATIONAL AG.
After gaining his mechanical engineering degree in 1988 Peter Wiedemann launched his professional career by joining RATIONAL as an engineer in 1988. He was appointed as a product manager just two years later. He was then massively involved in setting up the US subsidiary and took over as Chief Technical Office in January 1996. In September 1999, he was appointed this responsibility as a member of the Executive Board.
"Our aim is that we develop our products and services together with our customers. Our customer-centric organisation forms the powerful basis for RATIONAL's unique innovation drive"
_________________________________________
Robert Caldwell- Lean Optimisation Manager – Manor Farm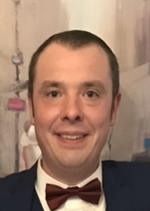 Current Lean Optimisation manager with Manor Farm – Ireland's leading supplier of Fresh Poultry.
Robert is a Lean Six Sigma Black Belt with 15 years experience of working in the fresh food, retail and FMCG industries. He is skilled in Quality Management, HACCP, ISO and BRC standards, Continuous Improvement and Lean Manufacturing. Robert is a Strong operations professional with a Total Quality Management (TQM) focus.
_________________________________________
Roy Baker – Director of Transformation & Efficiency (UK & Ireland) – SSE plc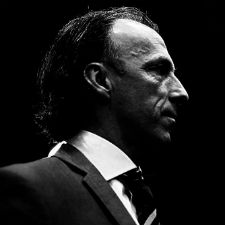 Senior Executive, with a strong track record of professional achievement in complex, diverse roles, environments and industries.
Equally adept and effective at transformational and operational levels. An experienced leader of enterprise-wide, multi-faceted business and IT transformational change in large, complex organisations, together with a proven track record of delivering operational award-winning excellence.
A high impact, confident, open and transparent leader, with a proven ability to create, manage and develop high performance teams. Exceptional interpersonal and communication skills, networking, negotiating, influencing and collaborating at all levels. A strong personal style of leadership, that is results-driven, customer-focused and people-orientated. A proven track record of developing a constructive and supportive culture, in which leadership and collaboration rather than managerial control drives performance, a disruptive constructive thinker.
Passionate, committed and adaptable, with a strong sense of integrity, accountability and responsibility. High level of personal resilience, with an ability to remain highly effective, focused and flexible.
_________________________________________
Ruairí Ó hAilín – Manager of Operational Excellence Department – Enterprise Ireland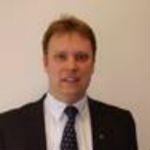 Ruairí Ó hAilín is manager of the Operational Excellence department within Enterprise Ireland, whose mission is to support and incentivise Irish companies to invest in the capability and capacity of their people to prepare for the future.
After graduating as an electronic engineer, Ruairí has worked in Telecoms, Consumer Electronics, and Medical systems industries. Since joining Enterprise Ireland in 2006, Ruairí has worked with over 400 Irish and international companies of all sizes in the ICT area on their Research and Development journeys – evaluating and challenging their visions for the future.
Although a relatively recent LEAN convert, Ruairí has always been process oriented – from implementing on ISO9000 and CMM in the 90s to managing projects for major multinationals and subsequently driving process improvements in Enterprise Ireland.
_________________________________________
Sally Ann Devine – Business Excellence – Siemens Healthineers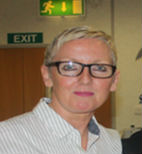 An extensive background in Manufacturing, Supply Chain, Continuous Improvement role for the last 25 years, with a passion to engage with people allowing them to continue to learn and grow through personal application of our Lean Tools. Getting the balance is the key through "People and our Business needs"
"In this ever-changing world of ours another very strong passion of mine is Mindfulness and the power of Now, The health of our body and minds how we feel in the moment and yes, I do believe we can move through our day feeling good and have a very powerful effect on one another as we conduct our business and home lives"
_________________________________________
Sam de Lint – Technical Manager – Panelto Foods
Managing Lean/Continuous Improvement for the site
Improved the OEE of one dough-shaping line from 78% to 85%. Developed improved process for daily production meeting. Optimised all processing specifications for all process equipment to reduce sku run variability by 20%. Improved product quality from 90% to 94% and reduced variability from 8% to 2%. Delivered annualised savings of €115k.
_________________________________________
Sardanund Gukhool – Operations Director, Software & Solutions Support – Dell Technologies
Sarda has over 18 years of multi-national experience in Technology Solutions Operations, Cross-Collaboration, Strategic Direction and Services Transformation areas. He has spent the last 14 years at Dell Technologies working in the Services organisation.
In his current role Sarda leads the Enterprise Infrastructure and Solutions support delivery across EMEA, hosted from Dublin. He is also responsible for future support capability ensuring service readiness and delivery to customers on new and emerging technologies. Sarda is passionate about delivering outstanding Customer Experience.
_________________________________________
Seán Keating – CEO – Vilicom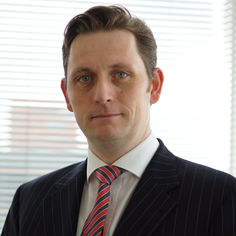 Seán has worked on wireless networks for over 20 years.  He is the CEO of Vilicom, a wireless consultancy and system integrator.
He has designed and delivered projects in Europe, North America, the Middle East and Australasia for mobile operators, governments, investors and large industrials.
_________________________________________
Stephen Creaner – Executive Director – Enterprise Ireland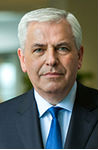 Stephen joined Enterprise Ireland as Executive Director in September 2018 and leads a new Directorate incorporating the Food, Industrial, Life Sciences, Consumer, Research, Innovation and Operational Excellence Divisions.
Prior to joining Enterprise Ireland, Stephen held a wide range of leadership roles across the multinational and SME sectors, including the Pharmaceutical, Semi-Conductor, Life Sciences, Construction and Facilities services industries. His most recent role was as COO with Grosvenor Services Ltd, preceded by positions as General Manager and Senior Director of Operations with Waters Technologies (Ire) Ltd and EMEA Director of Corporate Services with Intel Ireland.
Stephen is a graduate of University College Dublin with a BEng in Chemical Engineering.
_________________________________________