Aoife Beirne - Chief Transformation Officer - Mergon Group
Aoife is Chief Transformation Officer at Mergon Group, where she leads the long term strategy, culture, growth and sustainability initiatives of the organisation. Aoife is a result orientated executive with strengths in strategic planning, strategic execution and analytical thinking. This is complemented by her keen awareness for culture and people within the organisation.
In her prior role as Chief of Staff at An Post, Aoife, together with the CEO and Management Team, developed and implemented the turnaround strategy. Aoife also spearheaded and launched the first An Post Gender Pay Report published in 2019
Aoife is a keen advocate of lean principles and previously worked in continuous improvement roles, both in the manufacturing and services sector.
Aoife is a Non-Executive Director on the Board of Eir and a Director at Mergon Group.  Aoife holds a Master of Business Administration from University College Dublin, a Higher Diploma in Quality Assurance from National University of Ireland, Galway and a BSc, Double Honours in Science - Experimental Physics and Biology from Maynooth University.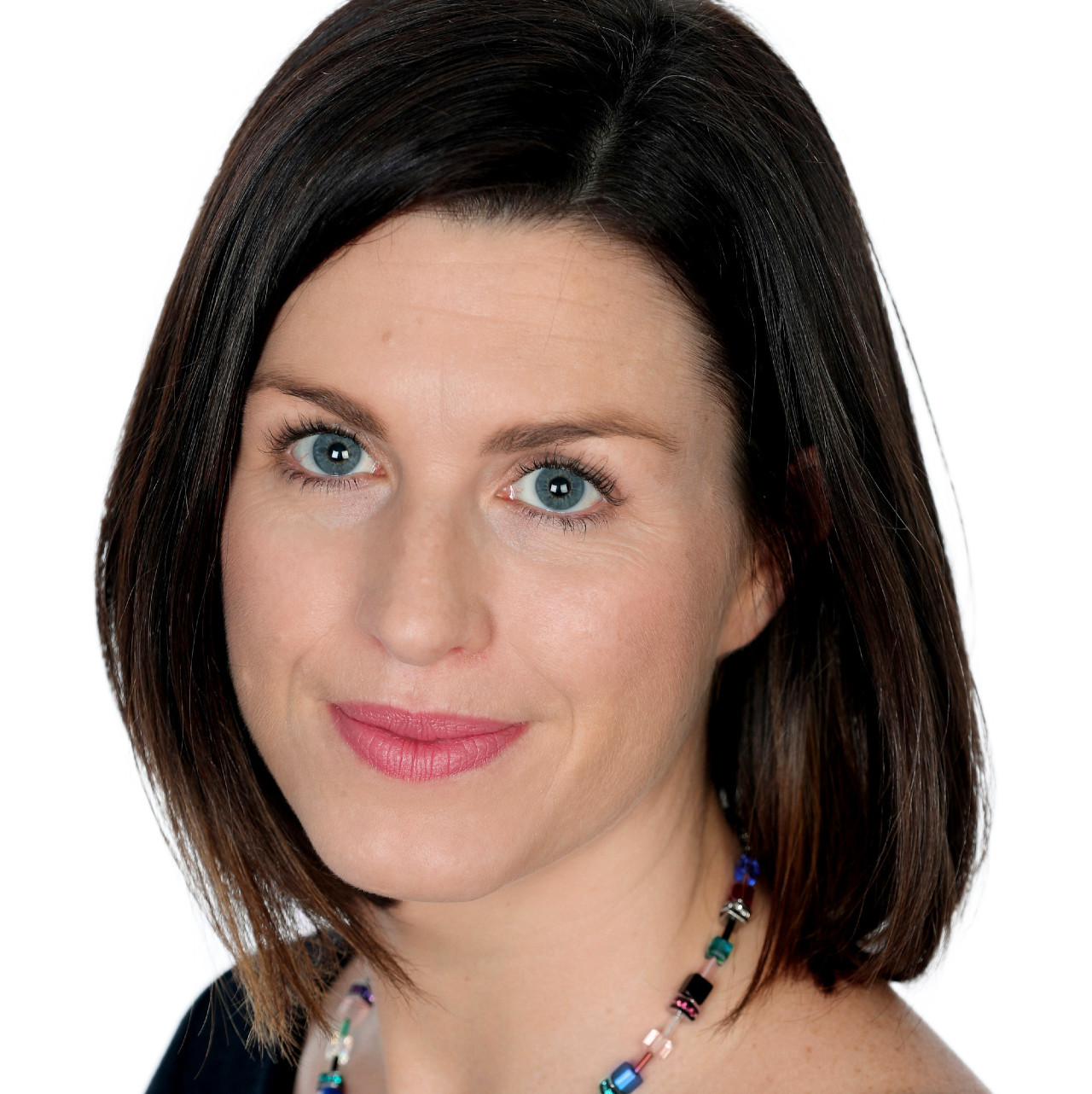 Charlie O Neill – Director – Heating Engineers Supplies
Bio to Follow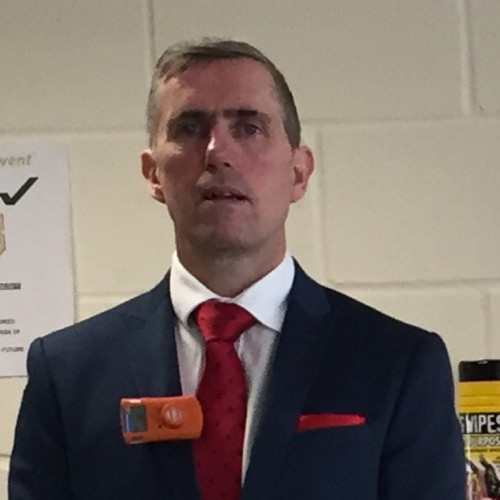 Cillian Farrell - Lean Coordinator - Farrell Furniture
I am the lean coordinator for Farrell Furniture, in Ardee, Co. Louth. We manufacture office & contract residential furniture for the Irish & UK markets.
My role is to develop & execute the continuous improvements goals for the business. I do this by facilitating various continuous improvement activities, ensuring on-time completion of projects.
I am primarily operating as the chief change agent within the company & am involved in process improvement across the full spectrum of the company.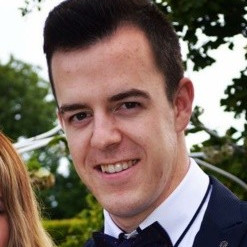 Úna McDermott - Director HR Services - Dell Technologies
Úna McDermott is Director, HR Operations at Dell Technologies. She leads the Team Member Service Desk Operation and Employee Relations for EMEA and leverages technology to provide an exceptional customer experience for Dell's team member and Leader HR queries. In addition, she has been actively involved in the Dell Technologies Transform Programme enabling Team Members and Leaders across Ireland to embrace the future of work.

Donal Galligan – CEO – Takumi
Bio to Follow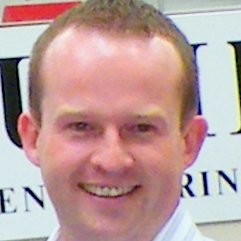 Fiona Keogh - Learning & Organizational Development Manager - Analog Devices
With over 20 years' experience working in a fast paced technology environment, Fiona is Learning & Organizational Development Manager with Analog Devices International (ADI). A graduate of NUI Galway and the University of Limerick, Fiona is passionate about creating professional development pathways for all and plays a key role in ADI's Enterprise Excellence journey holding a Black Belt in Lean. An active participant in Explore Engineering, Fiona represents ADI on the Explore Engineering Talent Group and the Irish Centre for Business Excellence (ICBE) Steering Group where she collaborates with a diverse group of industry and academia representatives. Fiona is also certified by the Responsible Business Alliance (RBA) as a lead Auditor for Labor & Ethics.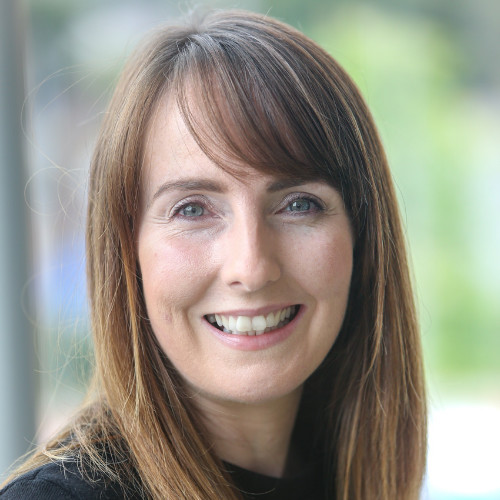 Gavin Carpenter – CEO - Phonovation Limited
Gavin Carpenter is the CEO of Phonovation since 2006. Before this he worked with Esat Telecom, Energis and Colt Telecom in senior management positions providing him with a wealth of telecoms experience. Carpenter holds a degree in Business Management and a Master's in Management. He has launched many successful services for Phonovation which has helped Phonovation be recognised as a market leaders in Ireland. Carpenter is an award-winning Lean Principles practitioner and change management leader.
Phonovation is a Lean Best Practice in Europe company, a certified Microsoft Gold Partner and has earned Deloitte's Best Managed Companies award for the past three years. Phonovation provides omni-channel communications solutions for some of Ireland's largest companies while also providing identity verification solutions to four of Ireland's largest banks. The suite of identity verification services allows banks and financial institutions comply with the possession element of PSD2 with a single API. This service is valuable to any company or organisation that must comply to PSD2, requires a Two Factor Authentication or deals with one of the newest and increasingly dangerous security threats: mobile identity theft. Phonovation's team are at the forefront of FinTech and RegTech solutions for Europe's ever changing regulatory and fraud prevention landscape.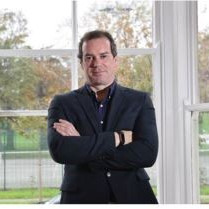 Helen Blake - CEO of Futurecurve
Helen is Chief Executive of Futurecurve, the leading business and psychology consultancy focused on creating and delivering client value and strategic value propositions. She works for organisations around the world, including FTSE 250 companies, Governmental organisations, Professional Services firms and SME organisations, helping them build client value that drives growth and a solid business.  Prior to leading Futurecurve, Helen spent over 25 years in senior positions for Accenture, KPMG and Capgemini.
She writes and speaks extensively on creating value and strategic company value propositions. Helen is co-author of two Amazon business best-sellers, "Creating and Delivering your Value Proposition" and "Selling your Value Proposition" (Kogan Page).
Helen is a management consultant, organisational psychologist, executive coach and mentor to business leaders, an alumna of Stanford Graduate School of Business, is a qualified light aircraft pilot, teaches scuba diving, has incubated social enterprises, loves a good laugh and is interested in just about everything, including Star Trek.  She lives in the Chiltern Hills between London and Oxford in the UK with her patient husband, two sparky dogs and an antique cat.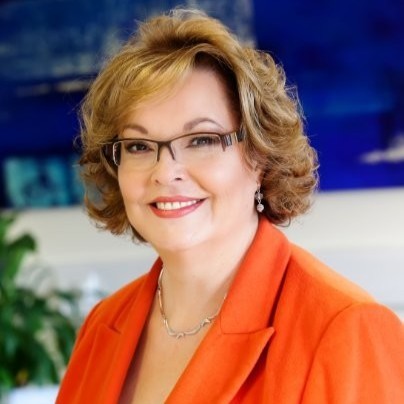 John Savage - Chief Operating and Technology Officer – ActionPoint 
John Savage is Chief Operating and Technology Officer at ActionPoint.
Since co-founding the company in 2005, John has led the technical teams and overseen the company's growth from 2 - 100 staff in the past 16 years. John's role over the years has been leading the combined IT and Software services teams at ActionPoint to deliver award-winning projects such as the Online Passport Renewal System and more recently, Munster Bovine's FarmOps system.
John is responsible for driving ActionPoint's Operational Excellence initiatives with a particular focus on "Customer Obsession". This ensures that our world-class technology solutions are supported and underpinned by an excellent Customer Experience.
This focus on Operational Excellence has enabled ActionPoint to be a strategic partner for numerous Enterprise Ireland clients enabling them to achieve their greatest potential through the delivery of world-class Digital Transformation projects.
ActionPoint are a 4-time Deloitte Best Managed company and were recently awarded 2021 Microsoft Partner of the Year for Cloud Native App Development and Modern Workplace for SMB.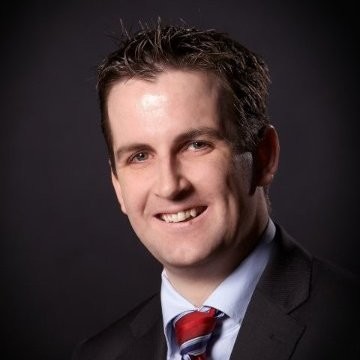 DR.Jeffrey Liker - Liker Lean Advisors

Jeffrey K. Liker is Professor Emeritus, Industrial and Operations Engineering at The University of Michigan and President of Liker Lean Advisors, LLC. He is author of the best-selling book, The Toyota Way, Second Edition, and has coauthored nine other books about Toyota including The Toyota Way to Service Excellence, Designing the Future, and The Toyota Way to Lean Leadership.  A recent graphic novel with Eduardo Lander and Tom Root tells the story of lean transformation at a mail-order company:  Lean in a High-Variety Environment.  His articles and books have won thirteen Shingo Prizes for Research Excellence. He was inducted into the Association of Manufacturing Excellence Hall of Fame and the Shingo Academy.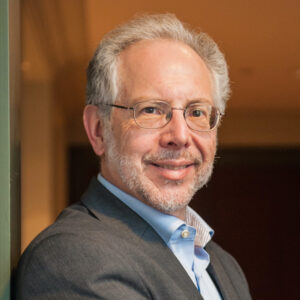 Leigh Griffin – Senior Engineering Manager – Red Hat
Leigh is a Senior Engineering Manager with Red Hat leading a team of geographically distributed software engineers. Leigh specialises in process improvement approaches with over a decade of Agile transformation experience. He has enrolled on the Masters of Business in Lean Enterprise Excellence in Waterford Institute of Technology to help bring a new, Leaner approach to Agile within the software industry.
Miriam Keogh- Head of Supply Chain and Continuous Improvement - Dawn Farm Foods
Dawn Farms is Europe's leading dedicated multi-species cooked meat ingredients company with a global reach exporting to over 44 international markets from their plants in Ireland, UK and Germany. They supply many of the world's most loved food brands in retail and QSR/fast casual restaurants. Dawn Farms are the proud winners of two Lean Business Ireland Awards, namely Lean Organisational Leadership and Enterprise and Lean Business Ireland of the year 2018.
Miriam has worked in Dawn Farms for 18 years and her depth of knowledge and experience helps her to play a leading role in fostering a culture of continuous improvement across all the various functions of the business. She believes passionately in the power of great team work and sustainable long term solutions.
Miriam is a graduate of UCC with a MSC in Supply Chain and a Lean Black Belt.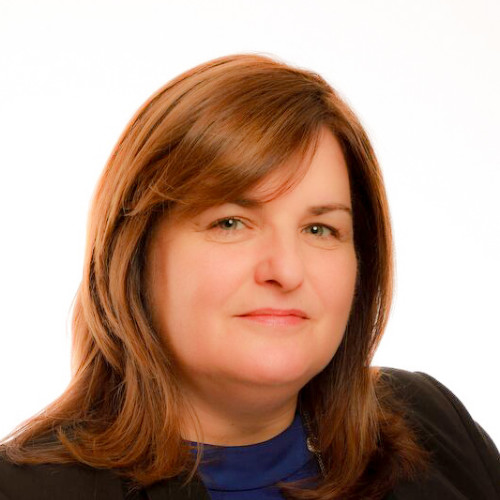 Pat Lynch – Director - RIKON
Patrick Lynch is the Director of RIKON, a business technology management research centre located in Waterford Institute of Technology (WIT) in Ireland and has worked with over 1000 companies on business and process optimisation projects. He has published over 100 peer-reviewed articles and is the principal investigator on the nationally funded Lean Industry 4.0 facility based in WIT.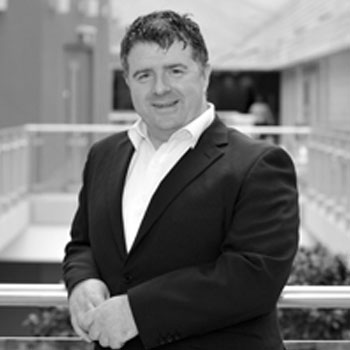 Peter Hines – Visiting Professor – Waterford Institute of Technology
A multiple Shingo Research Award recipient for my recent co-authored books 'Staying Lean', 'Creating a Lean & Green Business System' and 'The Essence of Excellence', I would consider myself to be an expert in the sustainable application of Lean with a particular focus on the human aspects with current research into the People Value Stream.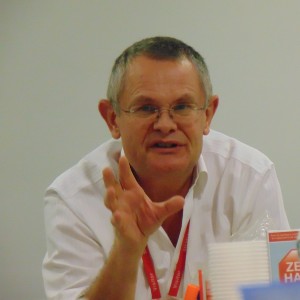 Richard Morrison - Principal Consultant and Director – Optien
Richard Morrison is a principal consultant and director of Optien Ltd which specialises in the development maintenance and improvement of structured business management systems. Richard has a strong background in engineering has worked as an improvement consultant for over 15 years. Richard has a degree in process plant technology and is an expert in Lean Manufacturing and Six Sigma to Black Belt and is a qualified trainer.
The breadth of Richard's experience is spread across both the private and public sectors; he has provided technical and mentoring services to organisations operating in the Pharmaceutical, Minerals & Mining, Medical Components, Food & Drinks, Agricultural, and industrial sectors; as well public bodies; and a wide range of SME businesses.
The experience has been successfully deployed both nationally and internationally through Richard's involvement in the United Nations Industrial Development Organisation (UNIDO) capacity building programme focused on management systems. This involves peer reviewing the comprehensive 11 day training material and delivering the material in various countries throughout the world including Vietnam, Myanmar, Thailand and the Philippines.

Robert Troy TD - Minister of State Department of Enterprise, Trade and Employment
Robert Troy TD is the Minister of State with responsibility for Trade Promotion, Digital, & Company Regulation at the Department of Enterprise, Trade and Employment. He was appointed to this role in July 2020.
He is the Fianna Fáil TD for Longford/Westmeath, elected to Dáil Éireann on his first attempt in the February 2011 general election and has been re-elected in both the 2016 & 2020 general elections.
Before entering the Dáil he served for seven years as an elected member of Westmeath County Council.
He has been a Frontbench party Spokesperson since his election to Dáil Éireann. His various briefs have covered Arts & Heritage, Children & Youth Affairs, Transport, Tourism & Sport and most recently Business, Enterprise & Innovation. He has served on the Oireachtas Committee on Business, Enterprise and Innovation. He was also a member of the Oireachtas Committee on Transport, Tourism and Sport. For the past three years he has also been a member of the Council of Europe and during this time has spoken in this forum on a range of social issues.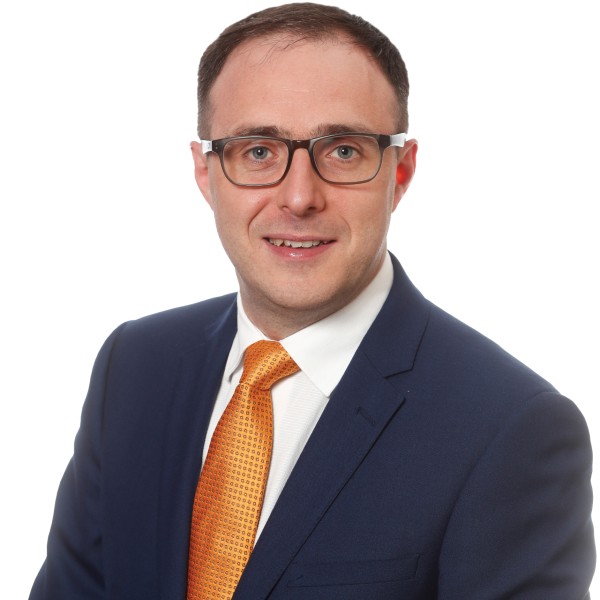 Ruairí Ó hAilín – Manager of Operational Excellence Department – Enterprise Ireland
Ruairí Ó hAilín is manager of the Operational Excellence department within Enterprise Ireland, whose mission is to support and incentivise Irish companies to invest in the capability and capacity of their people to prepare for the future.
After graduating as an electronic engineer, Ruairí has worked in Telecoms, Consumer Electronics, and Medical systems industries. Since joining Enterprise Ireland in 2006, Ruairí has worked with over 400 Irish and international companies of all sizes in the ICT area on their Research and Development journeys – evaluating and challenging their visions for the future.
Although a relatively recent LEAN convert, Ruairí has always been process oriented – from implementing on ISO9000 and CMM in the 90s to managing projects for major multinationals and subsequently driving process improvements in Enterprise Ireland.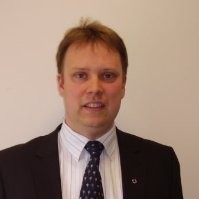 Ryan Tierney – Director – Seating Matters Ltd
Ryan Tierney has been an enthusiastic advocate of Lean thinking for 6 years and has successfully applied Lean principles throughout manufacturing environments.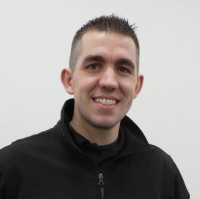 Simon Tritschler - Digital Technical Deployment Specialist - BAM Ireland
Simon is BAM Ireland's Digital Technical Deployment Specialist and product owner for the Autodesk B360 suite. A Land Surveyor by profession, during his 25+ years in the construction industry he has worked as a consultant, trainer and team manager on projects across the EU and Middle East.  While responsible for the deployment and adoption of the B360 suite, he is also a key advocate and speaker on the adoption of digital technologies and Lean culture. Simon has a successful track record for building high performance agile teams that operate in high stress environments and deliver world class results.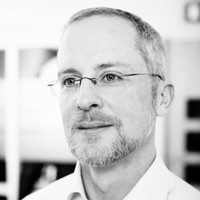 Wendy Hamilton - Head of Global Monitoring -MD Ireland & UK at Netwatch Group
Wendy joined Netwatch in 2012 as COO to drive scale and technology transformation through their fast-growing operations in Ireland, UK and USA. Wendy was CEO at the newly formed Netwatch Group in 2020 as part of the Group's transition roadmap and she is now Head of Global Monitoring Operations for the Group, while also MD of Ireland&UK. Prior to this Wendy was Area VP at Lionbridge technologies where she managed businesses across Europe with a PnL in excess of $100m. Previously Wendy held senior roles at Bowne Global Solutions and IBM.
A Dublin native, Wendy has a BA in International Marketing (DCU) along with a MBA in Lean Business (WIT). Wendy brought Lean Six Sigma into Lionbridge - a market leader in the internationalisation sector. She also brought Lean into Netwatch through a tailored Management Development Programme.
Wendy has led teams from 60 to 600 and across a range of international markets and cultural environments -- always in an environment where technology is advancing more quickly than the organization. She has worked with SME's, Corporates and Fortune 500s. The trickiest thing about Leadership is the ever present need to take big steps and little steps simultaneously. She wishes she had learned to dance.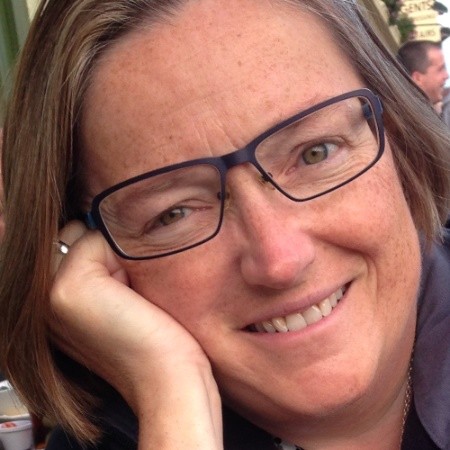 Vincent Blake - Snr EHS Engineer - Beckman Coulter, Ireland
Vincent Blake is part of the team who ensure Safety and Environmental Sustainability across the 330-acre biomedical manufacturing site. The site has several unique aspects including its own water wells, wastewater treatment plant and forestry harvest for woodchip production for facility heating. Beckman Coulter Clare was recently awarded a Créafóg Award from the American Chamber of Commerce in Ireland for its commitment to sustainability and excellent environmental practices.  The company also recently received an award from the IDA for its Commitment to Sustainability. Vinnie and the team are currently working towards carbon-neutral status by focusing on water optimization, renewable energy, CO2 emissions reduction and other enhanced environmental practices.
Vinnie is a BSc Hons Environmental Engineer with additional qualifications in the areas of: 'Health, Safety & Welfare'; ' Management' as well as 'Pollution Control' from the 'University of Limerick', 'Kemmy Business School' and 'Open University'. He has over 2 decades of demonstrated competence in the regulated High Technology & Pharmaceutical industries. Interest areas include - compliance assurance; collaborative regulatory negotiation both local & national; EHS culture development through employee engagement; continuous improvement; waste management; energy optimisation initiatives & ISO management.