Workshops Running Between 1:15 - 1:45pm

"How Skillnet funding can help you on your lean journey"
The Lean & Green Skillnet is funded from the National Training Fund (NTF) through the Department of Education and Skills (DES) and can provide grant aid and training supports to private sector or commercial semi-state enterprises embarking on Lean Six Sigma Journey.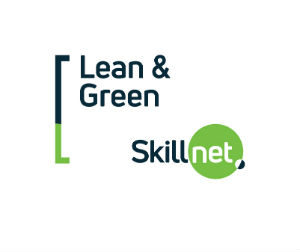 The network has over 400 members including J&J, Virgin Media, GSK, ABP Food Group, Wyeth Nutritional and many others.
This briefing provides an overview of available support and case examples of how we can help you on your Corporate Lean Journey.
---