Aidan Kelly – Skillnet Network Manager – ICBE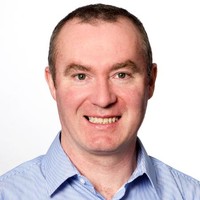 Aidan is responsible for promoting, facilitating and funding people development initiatives for ICBE Advanced Productivity Skillnet clients. His primary objectives are to connect people from a diverse range of organisations so that they can share their knowledge and experience of excellence and best practice, learn from each other and apply those learnings within their own roles and organisations. Aidan has over 15 years previous experience in career planning, recruitment and human resources, developing people. He is degree qualified with post graduate diplomas in Human Resource Management and Career Coaching.
_______________________________________________
Anne-Marie Tierney-Le Roux – Department Manager, Regional Business Client Development – IDA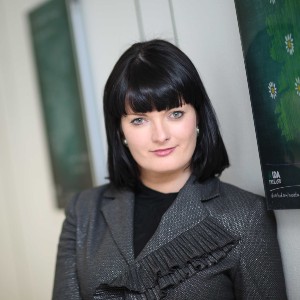 Ireland
Anne-Marie took up her current role as Department Manager with responsibility for Regional Business Development in January 2017. The role, on the Management Team of IDA Ireland, has specific responsibility for leading a geographically diverse team in the overall management and execution of Regional Development objectives for the country. Under IDA Ireland's Winning 2015-2019 Strategy, IDA delivered an uplift in Regional investments across Ireland.
Anne-Marie has 18 years' experience in the global investment environment with IDA Ireland and has worked across a number of key roles in Ireland and abroad across Regions, Operations and Overseas Departments.
Anne-Marie, a native of Kilkenny is a Law graduate of University College Dublin, holds an MSc in International Marketing (University of Glamorgan) and is an Associate Practitioner of the European Chartered Institute of Marketing (London Metropolitan University).  Prior to working with IDA Ireland, Anne-Marie worked for the global consulting practice of PriceWaterHouse Coopers in London.
_______________________________________________
Dr. Ann Sheahan – Co Founder – Entellexi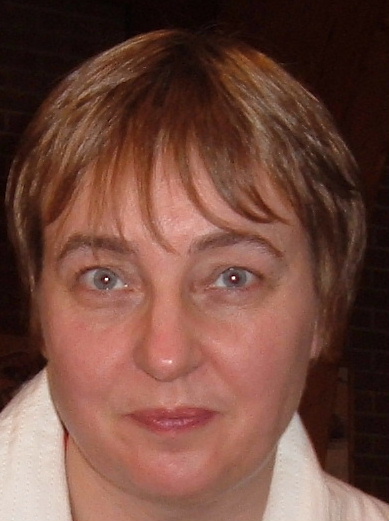 Ann holds a BSc, and MBA. She has over 25 years experience in both multinational and SME organisations in the field of Business Process Optimisation. She co-founded and currently manages ManOPT Systems Ltd. trading as Entellexi, a software development company specialiseing in enterprise performance optimisation and visualisation.
Ann has also facilitated a number of Lean Transformation projects for Enterprise Ireland Clients as well as 'Lean for Micro' projects for Local Enterprise Office clients.
_______________________________________________
Brian Coll – Lecturer in Quality & Lean Six Sigma – IT Sligo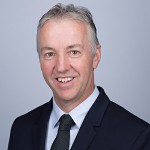 Brian is a lecturer at the Institute of Technology, Sligo which is Ireland's largest online provider of Lean Six Sigma & OpEx programmes. Brian lectures primarily to online students in the workplace and developed and co-delivers Ireland's first Massive Open Online Course (MOOC) on Lean Sigma Quality (White Belt).  This free online course launched in 2013 has since been delivered to over 12,000 participants from 50 countries with 75% from Irish organisations who utilise the course as an online training programme when implementing Lean & Opex initiatives. Brian was recognised for his work in this area as the recipient of an Irish National Teaching Expert award. Brian has more recently spent a semester as an adjunct faculty member with Southern New Hampshire University (SNHU) – the largest private nonprofit university in the USA with 135,000 online students.
Brian is a regular contributor of presentations and papers on trends in online higher education particularly as it relates to the use of new technology in helping to up-skill the workforce. He has over 20 years of experience in Quality Management and has held senior positions at Director and VP level in multinational companies in Europe, USA, Puerto Rico and Mexico.
_______________________________________________
Conor O'Byrne – Chief Executive Officer – RelateCare & Rigneydolphin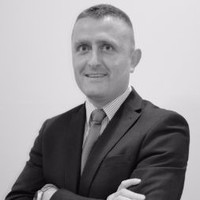 Conor O'Byrne is CEO of RelateCare and Rigneydolphin. Conor was lead consultant in the development of Cleveland Clinic's Access to Care model, which involved the centralization of all Cleveland's patient contact operations under one roof. He has worked extensively with leading healthcare providers over the last 10 years in a diverse array of advisory and consultancy roles. Conor was involved in Enterprise Ireland's Connected Health Steering Committee and is a former board member of the Center for Applied Research for Connected Health (ARCH). Conor has led RelateCare since its inception, from 5 employees in 2013 to almost 600 employees today. Conor has an MBA from Waterford Institute of Technology.
_______________________________________________
Damien English TD – Minister of State for Business, Employment and Innovation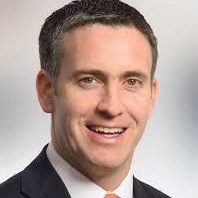 Damien English TD is the Minister of State for Business, Employment and Innovation, having been appointed on 2 July 2020. He previously served as Minister of State at the Department of Housing, Planning and Local Government from May 2016 to June 2020. He was first appointed as Minister of State at the Department of Jobs, Enterprise and Innovation and the Department of Education and Skills in July 2014.
Minister English's focus in government is on forward-thinking and deliverable initiatives, such as his work on 'Rebuilding Ireland – Action Plan for Housing'; the expansion of the apprenticeship system in Ireland; Project Ireland 2040; 'Innovation 2020' – Ireland's current strategy for research and development, science and technology; 'Housing Options for our Ageing Population' which provides a policy framework to support our ageing population; and the 'National Skills Strategy 2025 – Ireland's Future'.
He was elected as a Teachta Dála for Meath West in the general election of February 2020. He secured election at his first attempt to Dáil Éireann in 2002, and at each successive election in 2007, 2011 and 2016. He served as a member of Meath County Council from 1999 to 2004.
_______________________________________________
Dave Skelton – Chairman – Leading Edge Group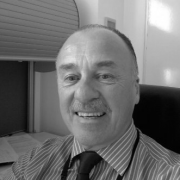 Dave holds BAI Engineering and BA Mathematics degrees from Trinity College, Dublin.  He has 30 years Senior Management/Director experience in Manufacturing, Engineering and Healthcare sectors (Millipore, Dupont and Cadbury). Nine years as a Penna O'Shea consultant Dave brings with him extensive change management, people management, executive mentoring and organisational development skills including multi sector experience across the Chemical, Food, Healthcare/Pharma and Financial sectors working to ISO, FDA and Financial regulatory standards.  Based in Munster he services projects and individuals nationwide.
_______________________________________________
Deirdre Hynes – Operational Excellence Trainer, Consultant and Mentor – Grianan Consulting Ltd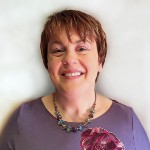 Deirdre Hynes is a highly skilled Operational Excellence professional with over 20 years' experience in transforming business performance, through the development and deployment of various Lean Six Sigma capabilities in a fast moving, complex manufacturing organization.
Deirdre is a Lean Six Sigma Master Blackbelt and played a key role in Molex's Operational Excellence journey for 20 years. She is familiar with all aspects of the business through leadership of a variety of global projects, including Product Transfers, COPQ reduction and introduction of Value Stream management. From her tenure as site Quality Manager, she also has firsthand operational experience along with a knowledge of system requirements, including Medical & Automotive. She was part of Molex's Global Operational Excellence team where she led in the Value Stream Transformation program, supporting the training, coaching, and deployments across multiple divisions.
Deirdre has recently set up her own Operational Excellence training and consultancy company, and is looking forward to sharing her knowledge and passion of Lean Six Sigma tools and techniques with others on their journey to Operational Excellence.
_______________________________________________
Eoghan Brophy – Lean Specialist – Glanbia Ireland

Eoghan Brophy is a Lean Specialist working in Glanbia Ireland as part of their Opex team, known as GPS (The Glanbia Performance System).Eoghan heads up their (GPS) Opex Academy, which is an initiative to engage and roll out Lean & Operational Excellence training to over 2000 Glanbia Ireland employees using a combination of in-house blended and online learning from IT Sligo. Eoghan has worked in various manufacturing and OPEX roles for the last 10 years. Eoghan is currently completing his Master of Business in Lean Enterprise Excellence with WIT.
_______________________________________________
Fergal Brophy – Innovation & Creativity Expert – Fergal Brophy Innovators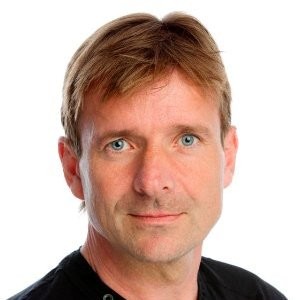 Fergal is Entrepreneurial Specialist at the Innovation Academy, University College Dublin and founder of Fergal Brophy Innovation. His focus is on facilitating and mentoring innovation, creativity and entrepreneurship for Corporates, SMEs and the undergrad/postdoc startup community. He has advised on a wide range of innovation initiatives at ESB, MetLife, Deloitte, PwC, BDO, Roche Pharma, Primark, Bank of Ireland, Enterprise Ireland, US Embassy, Oou Public Service 2020 and numerous SMEs. Fergal is lead facilitator for the Innovation Pillar on Enterprise Ireland's Go Global 4 Growth management development program and is a mentor to awardees of the not-for-profit Social Innovation Fund (SIF). He has extensive commercial experience in South-East Asia and China. Fergal co-founded Open Financial Services, a fintech company, in 2001, with many Fortune 500 clients, which was scaled and sold to GreatWest Life, one of World's largest financial services firms in 2014.
_______________________________________________
Jason Casey – Deputy Managing Director – Ardmac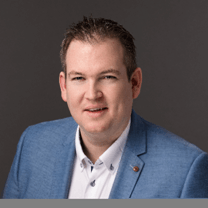 Throughout his fifteen years' experience with Ardmac Jason has gained extensive experience in multiple sectors of the construction industry . He is a highly conscientious Director with exceptional commitment to enabling teams to manage each element of work to the customer's satisfaction. An excellent record in delivering successful projects efficiently whilst maintaining a firm focus on safety, quality, and budget. Jason has been a leader in the Ardmac "Lean Construction Journey", and is a champion of innovation and change. Jason is also a Lean Construction Ireland Director and is a Chartered Construction Manager.
_______________________________________________
Joan Mulvihill – Digitisation Lead – Siemens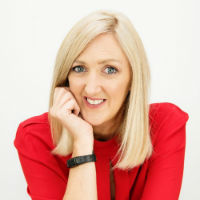 As the Digitalisation Lead for Siemens in Ireland, Joan Mulvihill continues to be at the forefront of driving technology adoption in Ireland.  Having held the position of CEO of the Irish Internet Association for 7 years, followed by 2 years as the Centre Director for the Irish Centre for Cloud Computing and Commerce, her role at Siemens builds on Siemens' and her deep commitment to and understanding of the needs of Irish business for their digital transformation.  Digitalisation means working differently.  Siemens will always work with their clients to meet their operational technology needs with world class products and services and now through Digitalisation, Siemens leverages its domain expertise with clients to transform and create the businesses of their future.
_______________________________________________
John Paul Collins – R&D Manager at Wisetek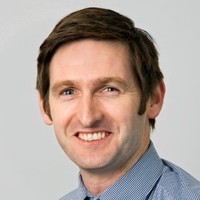 Bio to Follow
_______________________________________________
John Sherlock – Director ISG Services – Dell Technologies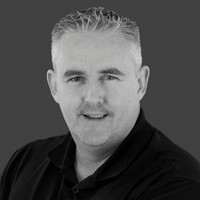 Quality Principal Engineer position within the Dell EMC Global Process Engineering team.
Responsible for new Process Design & Enablement, and own E2E integration of project portfolio's including process transformation roadmap, change management and special projects.
_______________________________________________
Karen Boyle – Lean Specialist – Wright Medical Group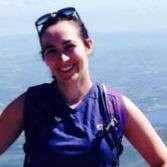 Innovation & Continuous Improvement Lead, primarily responsible for driving a culture of Operational Excellence & developing a strategy for business transformation and customer innovation strategy. Strong project Leader with track record of execution and experience of running complex revenue generating projects. Being part of Promed for a number of years, it has been importantly changing roles and gaining new experiences, skills and training. Helping to develop and instill our Culture and employee engagement.
Key skill areas: Continuous Improvement/ lean & Six Sigma and Leadership skills. Sales, Commercial and product communication, Marketing, Event management .
Characteristics of a forward thinker and self motivator that thrives on new challenges and adapts quickly to learning new knowledge, promoting innovation and creativity.
As part of a fast growing and ambitious company and a team that focus heavily on Performance Improvement.
_______________________________________________
Máiréad O'Donnell – Operations Director – Polar IceTech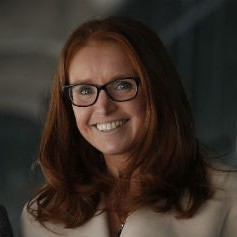 Máiréad O'Donnell is the Operations Director with Polar IceTech. Máiréad first joined Polar IceTech in March 2016 and since then has held a number of progressive roles before becoming Director of Operations in 2019. Her role is to ensure every department is working as efficiently and effectively as possible which is fitting considering Máiréad passion for driving continuous and progressive change.
Máiréad currently holds the chair of the South West Lean Forum and is a member of Lean Business Ireland. She held the position of judge for two years running at the National Lean Awards and has been invited numerous times to speak in front of large audiences at the National Enterprise Excellence Conference in Croke Park regarding the success Polar IceTech has had in implementing positive change. This year she will present on 'Inspiring Change'.
_______________________________________________
Mary Buckley – Executive Director – IDA Ireland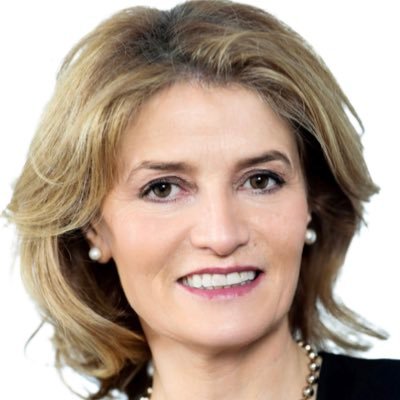 Mary is the Executive Director and also member of the Executive Leadership Team at IDA Ireland – the state agency with responsibility for attracting foreign investment into Ireland.  Mary has held senior leadership positions in the organisation over the past 14 years, operating in Ireland and in North America.
In October 2015, Mary was appointed Executive Director with responsibility for the implementation of IDA Ireland's Corporate Strategy, Winning FDI 2015 – 2019.  Prior to that, she was Divisional Manager covering Regional Development, Property and Corporate Operations overseeing the implementation of IDA Ireland's Regional Development and Property strategies.  In this role she was also Head of Human Resources and Organisation Development and oversaw the Finance and Corporate Governance functions of the organisation.
From 2006 to 2010 Mary was Director of IDA Ireland's North American operations, leading the team in winning investments across all business sectors.  Prior to her relocation to New York, Mary was Director of the South Region based in Cork.
Mary is based in IDA Ireland's Head Office in Wilton Place, Dublin 2.
_______________________________________________
Micheal Cassidy – Chief Technology Officer – Irish Manufacturing Research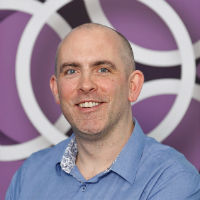 Micheal Cassidy is founder and CTO of Irish Manufacturing Research since its formation in 2014.  Prior to this, he has had a number of management and engineering roles in large multinationals including Philips and TDK and manufacturing start-ups and SMEs.  Micheal is responsible for the strategic technical roadmap and managing diverse high performing technical teams in areas such as Knowledge Management, Energy Efficiency, Augmented Reality and IoT.  He also directs company operations and has raised over €20M in public and private R&D funding.
_______________________________________________
Niall Sheehan – Senior Digital (Cloud) Transformation Leader – General Motors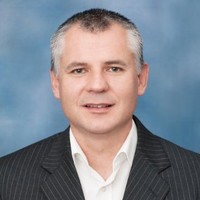 Niall Sheehan leads the private cloud initiative for General Motors as part of the company's digital transformation journey. He's focused on a developer-first experience that delivers innovative automated services, significant IT productivity and industry-leading technical platforms integrated with DevOps and design-thinking initiatives. He holds a PhD in business management specializing in business transformation.
_______________________________________________
Nuala O'Hagan – CI Manager – Rabobank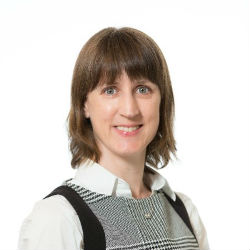 Nuala is a highly engaged Continuous Improvement leader and workplace coach. Significant cross-discipline experience designing and implementing sustainable Continuous Improvement ways of working to drive enterprise excellence. Deep experience in engaging and coaching staff to effect a cultural shift, and improve transactional and technical processes. High-energy and effective communicator, trainer and mentor.
_______________________________________________
Patrick Hickey – R&D Adviser – Wisetek Solutions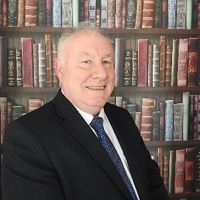 Pat is R&D Adviser with Wisetek Solutions in Cork Ireland. Prior to that he was Global Director of Engineering and IT with Wisetek Solutions, whose main activities revolve around IT Asset Disposition and forward/reverse logistics for the Electronics and IT industry.  Wisetek employs 450 people worldwide, and has processing locations in the USA, Ireland, UK, Middle East and Thailand with partner representatives in over 100 other countries around the world.  Prior to Wisetek, Pat spent 8 years as a Management Consultant with Adaptive HVM in Dublin Ireland, specializing in Industrial Engineering and productivity improvement and before that he was Executive Director with CTVR, a Telecommunications Research center headquartered at Trinity College Dublin.  Pat also spent 14 years with the Intel Corporation.  His first role with Intel was as Head of Industrial/Manufacturing Engineering and later, he became joint head of Manufacturing Operations for two of Intel's Semiconductor Fabrication Facilities in Ireland. He holds a Diploma in Industrial Engineering as well as a BA (Mgt), MBA and DBA.  His most recent publication (2020) in the Journal of Enterprise and Information Management explores issues prohibiting re-use of valuable equipment parts in secondary semiconductor markets and develops a technology solution which addresses the time and complexity issues detailed in the research.
_______________________________________________
Dr. Patrick Lynch – Programme Director – RIKON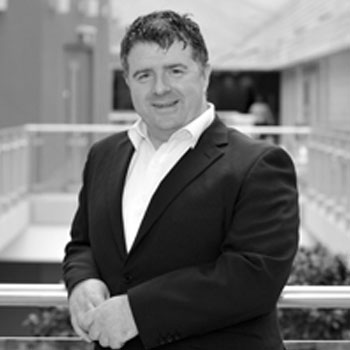 Dr. Patrick Lynch, a Co-founder and Director of RIKON, WIT obtained his PhD in innovation and new product development and has extensive commercial experience including the creation and growth of early stage companies. As Director of RIKON, Patrick has amassed considerable industry, consultancy and applied innovation research experience in both management and delivery capacities spanning innovation processes and framework development, market and business research and analysis, new product and service development and business modelling and development and market development. Patrick has been researching and teaching innovation management and market analysis for over 10 years in Waterford Institute of Technology and has extensively published in national and international conferences, books and journals.
_______________________________________________
Richard Burke – Production Specialist, OPEX Site Lead – Teva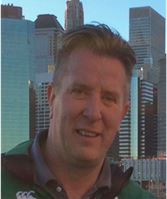 Richard has over 30 years' experience working in the Pharmaceutical Industry. Richard has worked in a variety of roles, studied in Limerick University (Lean Leadership) and is currently completing his MSc Business Excellence degree in WIT Waterford. Richard holds the position of Production Specialist / Site OPEX Lead, at Tosara Pharma Ltd (part of the Teva Group). Creating a Culture of Employee Engagement, identifying waste, and encouraging associates improve their work, brings great satisfaction to his role.
_______________________________________________
Richard Fitzgerald – Senior Director, Social Support & Communities – Dell Technologies Services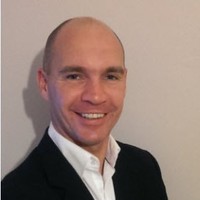 Global Senior Director for Social Media support for DELLEMC support & deployment services. Leading a global operational team supporting 16 languages globally. Creating a comprehensive service and support organization that can manage the evolving lifecycle support needs for our customers (end to end engagement / support through social media platforms).
Responsibility expands to owning and delivering the social media support strategy (technology enhancements and operational design); looking at current state design with a customer lens to design for future state. Engaging with external organizations to both benchmark and engage in defining future capabilities in meeting customer needs.
_______________________________________________
Richard Seroter – Director – Google Cloud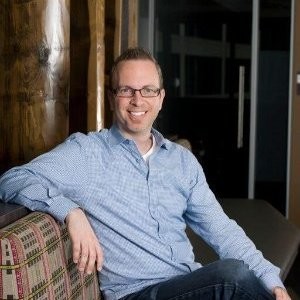 Richard is Director of Outbound Product Management at Google Cloud, with a master's degree in Engineering from the University of Colorado. He is also an instructor at Pluralsight, the lead InfoQ.com editor for cloud computing, a frequent public speaker, the author of multiple books on software design and development, and a former 12-time Microsoft MVP for cloud. As Director of Outbound Product Management at Google Cloud, Richard leads a team focused on products and customer success for app modernization (e.g. Anthos). Richard maintains a regularly updated blog on topics of architecture and solution design and can be found on Twitter as @rseroter.
_______________________________________________
Robert Hernan – Senior Lean Advisor – Enterprise Ireland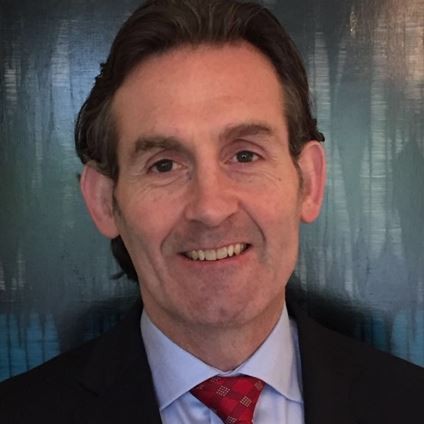 Senior lean advisor in Enterprise Ireland's Lean / Operational Excellence team. Currently supporting Enterprise Ireland's food companies in implementing Lean transforms. Previously managed Lean Start and Plus business offers.
Currently manages the Lean for Micro (LEOs) offer after pilot in 2015.
Supported the roll out of the IDA Lean initiative, 2016 and Lean Business Ireland's roll out of regional lean networks (2018).
Previously was the technical manager in accredited ecotoxicity laboratory.
Enjoys sport having played GAA in hometown of Ballygar, Co Galway, rugby in school and college and later hockey in Limerick.
Was member of Limerick jazz society that brought Van Morrison to Limerick in 2014.
_______________________________________________
Ruairí Ó hAilín – Manager of Operational Excellence Department – Enterprise Ireland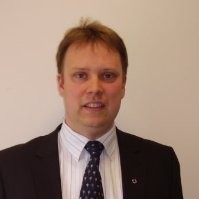 Ruairí Ó hAilín is manager of the Operational Excellence department within Enterprise Ireland, whose mission is to support and incentivise Irish companies to invest in the capability and capacity of their people to prepare for the future.
After graduating as an electronic engineer, Ruairí has worked in Telecoms, Consumer Electronics, and Medical systems industries. Since joining Enterprise Ireland in 2006, Ruairí has worked with over 400 Irish and international companies of all sizes in the ICT area on their Research and Development journeys – evaluating and challenging their visions for the future.
Although a relatively recent LEAN convert, Ruairí has always been process oriented – from implementing on ISO9000 and CMM in the 90s to managing projects for major multinationals and subsequently driving process improvements in Enterprise Ireland.
_______________________________________________
Sean McNulty  – Founder – Dolmen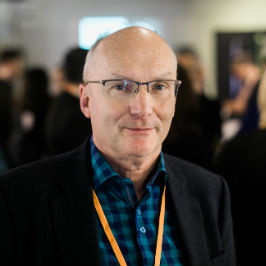 Sean McNulty founded Dolmen product design in 1991. In the last 25 years Dolmen has developed award winning, IP rich products for multinational, SME and entrepreneurial clients across the FMCG, ICT, Telecoms and Life Sciences sectors. Clients include ABB, Diageo, Hollister Inc, Stryker, Moocall, Klas Telecom, Merlyn Showering and Ash Technologies.
Sean is a national expert on Lean Product Development and has led working groups on the development of a new CEN in Innovation Management as well as new award winning standards of Universal Design in the energy and tourism sectors. Sean delivers workshops to accelerators in the area of new product development both nationally and internationally.
_______________________________________________
Stephen Creaner – Executive Director – Enterprise Ireland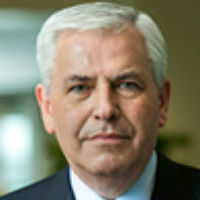 Stephen joined Enterprise Ireland as Executive Director in September 2018 and leads a new Directorate incorporating the Food, Industrial, Life Sciences, Consumer, Research, Innovation and Operational Excellence Divisions.Prior to joining Enterprise Ireland, Stephen held a wide range of leadership roles across the multinational and SME sectors, including the Pharmaceutical, Semi-Conductor, Life Sciences, Construction and Facilities services industries. His most recent role was as COO with Grosvenor Services Ltd, preceded by positions as General Manager and Senior Director of Operations with Waters Technologies (Ire) Ltd and EMEA Director of Corporate Services with Intel Ireland.Stephen is a graduate of University College Dublin with a BEng in Chemical Engineering.
_______________________________________________
Stuart Nelson – Principal Consultant –  Jigsaw Better Business

Stuart is principal consultant with Jigsaw VAE and works with organisations to solve problems and enable them to develop an Organisational Growth Mindset.  Jigsaws original Lean Mindset research and workshop won the inaugural Lean Business Ireland award for Contribution to Lean Knowledge in 2018.
Stuart brings over 20 years' experience to the analysis and improvement work he carries out.  Using tools from Lean, Six Sigma, and Design Thinking, and techniques such as coaching, mentoring, and training, he is optimally positioned to guide the person and the process through the change cycle.
Recognising the critical role of the cultural and the individual in the Lean improvements, Stuart completed degree studies in Psychology with research into the leader's role in team engagement, learning, and openness to change.  The findings of this research have been presented at academic and professional conferences.  Stuart holds Black Belts in Lean and Six Sigma along with 3rd level qualifications in Psychology, Innovation, Strategic Management.  Jigsaw VAE is a Lean Business approved provider of the Enterprise Ireland Lean Business Offer.
_______________________________________________