Challenges with an agenda of constant improvement
This Stream is Sponsored By Dell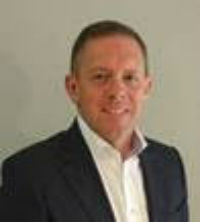 Declan Nolan, Director, Global Command Centre - DellEMC Support & Deployment Services
Declan Nolan joined Dell in 1998 and currently serves as Director of Global Command Center Operations within DellEMC's Support and Deployment Services organisation.
In this role, he leads a 200+ award winning team leveraging six strategically based operational command centers to deliver 24x7 mission critical support of DellEMC products to customers worldwide.
As a change leader with a forward looking approach, Declan and his team work closely with colleagues and partners to transform and deliver a frictionless experience for DellEMC customers. By leveraging technology to digitize and automate end to end processes, which enables proactive monitoring and predictive tools, to improve issue prevention and responsiveness.
Declan is a member of the Leadership team on the DellEMC Limerick campus, where he is an active co-lead of the Women in Action employee resource group, championing diversity, inclusion and career development.
He has over 25 years of industry experience, with global reach and responsibility spanning European and International markets in supply chain management, manufacturing, fulfillment and customer service. He assumed his current leadership role in 2017.
Declan has a BSc Honor's Degree in Supply Chain Management, University of Limerick.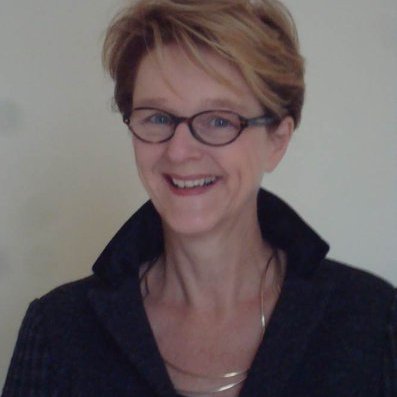 Ellen Brian – Regional Director Continuous Improvement at DHL Supply Chain

Ellen Brian is leading the Continuous Improvement (CI) and Lean Management agenda in the region Europe, Middle East and Africa already for many years. After a career in Information Technology at the Amsterdam Airport Royal Schiphol Group, she moved to the world of logistics and joined Deutsche Post DHL (DPDHL). Ellen became responsible for the deployment of Lean Six Sigma in Europe in the division of DHL Supply Chain (contract logistics).
In this role she has set up a CI organisation across the European countries and implemented a standard way of working with the focus on process improvement led by experts. Ellen created a strong community of CI leads and CI experts in the region.
Over time it became clear to her that – to make CI sustainable – experts alone were not enough and an integrated, more holistic approach was needed. The Operations Management System (OMS) was developed: the Lean Management approach for logistics aiming at a performance driven organisation. Currently she is coaching and supporting the countries to implement OMS, leading DHL Supply Chain towards World Class Logistics.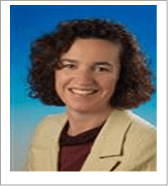 Judith Macklin - Director – Analytical Services - Eli Lilly
Judith Macklin graduated from Queen's University Belfast with a bachelor's degree in Chemical Engineering. In 1995, she earned a master's degree from Queen's University, whilst on placement with Eli Lilly.
Following completion of her master's degree, Judith became a permanent Lilly employee in 1995 and worked initially as a process engineer supporting production operations.  She subsequently spent 3 years as a process safety engineer, before being promoted to a production manager position in 2000. Between 2000 to 2012, Judith held leadership roles in Production, Quality Assurance, Quality Control and in Environmental Health & Safety.
From February 2012, Judith spent 2 years on an international assignment at a Lilly manufacturing site in Puerto Rico, as the Site Operations Director.
Since her return to Ireland in January 2014, she has held the position of Director of Analytical Services at Lilly Kinsale.  Delivery of significant productivity improvements by implementation of a "Lean Labs" initiative has been a key achievement for Judith and her team during this time.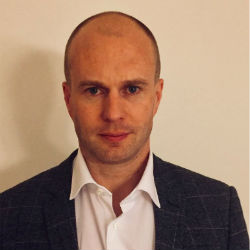 4.15: Case 32 – Prodieco – Connor Rennicks
Connor Rennicks is the Managing Director at Prodieco. Prodieco is a family owned business. Having worked in the business for over 13 years, he has worked in various departments including Administration, Quality, Customer Service, Sales and then subsequently as Operations Manager, and then Managing Director.
Prodieco is a precision engineering company based in Dublin, supplying format tooling into the Pharmaceutical Industry to produce Blister packs. 98% of the product is exported globally to over 50 Countries. With 200 employees, growing sales, and challenging competitive environment Prodieco is the global leader in supplying format tooling for Pharma companies.