Enterprise Ireland & IDA Launch Lean Business Ireland on the 31st of May 2017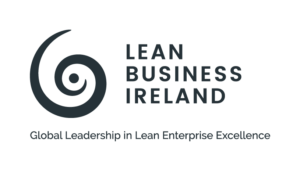 Lean Business Ireland is a national brand that represents Ireland's continuous drive for competiveness of indigenous and multinational enterprises located in Ireland using continuous improvement approaches. Lean Ireland is the community that represents the clients of Enterprise Ireland, IDA, Teagasc, Bord Bia & LEO's who follow the Lean Six Sigma philosophy and proactively strive to improve their companies competitiveness on the global market.
The strategic objective of Lean Ireland will be driven through 5 pillars:
Leadership
Practice
Education, Training & Development
Research
Engagement
Lean Business Ireland is a Government, enterprise and academia initiative bringing the best of Lean Ireland together.
Co-ordinate the Lean Ireland research through collaboration with key stakeholders, leveraging existing mechanism such as Innovation Partnership.

Get In Touch
We would love to hear from you!
T: + 353 46 9773434
E: [email protected]
Address for BoxMedia
616, Edenderry Business Campus,
Edenderry, Co.Offaly. Ireland