Enterprise Excellence Ireland 2017 will bring together over 400 Lean Managers from the Irish business community to openly discuss the implementation of Lean management systems within their facilities & organisations. Over 32 International & National keynote speakers will provide delegates with an insight into the management philosophy that pursues the continuous elimination of waste in all business processes though the journey of Lean Management and incremental improvement.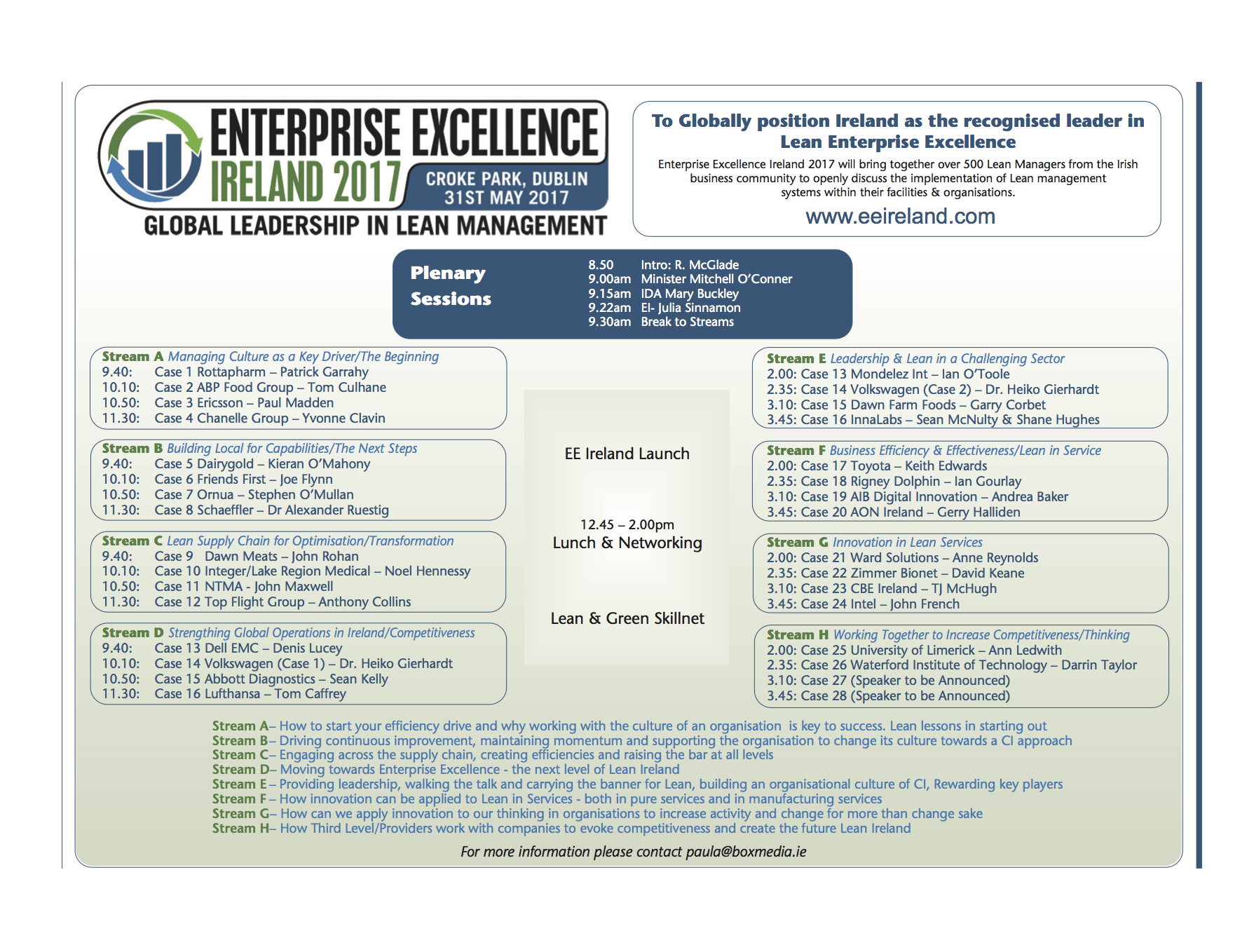 ____________________________________________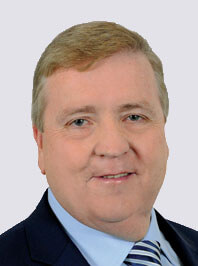 Minister Pat Breen – Minister of State – Department of Jobs, Enterprise & Innovation
Minister of State for Employment and Small Business
Pat Breen TD was appointed Minister for Employment and Small Business on the 19th May 2016.
Pat was first elected to Dail Eireann in 2002 and was successfully reelected in 2007 and 2011.  He served as Chairman of the Joint Oireachtas Committee on Foreign Affairs and Trade from 22nd June 2011 to 3rd February 2016.
Prior to Pat's election to Dail Eireann, he was a member of Clare County Council from June 1999 to 2002.
______________________________________________
Julie Sinnamon – Chief Executive Officer – Enterprise Ireland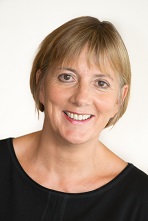 Julie Sinnamon is CEO of Enterprise Ireland, a government agency responsible for the growth of Irish-owned businesses in global markets.
Prior to her appointment to CEO in November 2013, Julie held a number of senior public sector positions, spanning a 30 year career in Enterprise Ireland and IDA Ireland.
Julie has considerable experience in a variety of industry sectors, most notably the food sector, where she has worked directly with some of Ireland's best-known food brands, from their originating idea, right through to globally trading multi-national food businesses.
Julie is a member of the Board and Investment Committee of Enterprise Ireland.  She has managed Enterprise Ireland's commercial evaluation division and Enterprise Ireland's equity portfolio, one of the largest equity portfolios in Europe, in terms of deal flow.
In 2015, Julie was appointed to the Investment Committee of the Irish Strategic Investment Fund, part of the National Treasury Management Agency, by the Minister for Finance, Michael Noonan. She has been recently appointment to the National Competitiveness Council. She is also a Board Member of the Social Entrepreneurs Ireland and Young Scientist & Technology Exhibition Limited.
Julie's driving ambition is for Irish-owned industry to become a powerhouse of job creation in Ireland, resulting in rising prosperity in towns and cities all across Ireland.  In pursuit of this objective, Julie is mobilising all Enterprise Ireland resources and harnessing the power of external stakeholders and partners, into a cohesive effort to build more Irish companies of international scale.
Julie is a strong proponent of initiatives that drive diversity and the building of balanced teams in the workplace.  She is a champion for women engaging at all levels within both the public and private sector, not as an end in itself, but because of clear evidence of the positive impact of diversity on corporate performance.
Julie is a business graduate of the University of Ulster, has a Masters in International Business (Fordham and IMI) and is a graduate of the Stanford Executive Programme, USA.
She is originally from Crossgar, Co. Down and is married with two adult children.
____________________________________________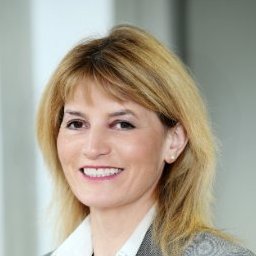 Mary Buckley – Executive Director – IDA Ireland
Member of the Executive Leadership team in IDA with extensive experience in all facets of organisational delivery from leading the marketing team in North America to current role as Head of Corporate Operations function and Regional Development & Property Division within the organisation.
                                   ____________________________________________
Seán Kelly – Global Program Manager –  Abbott Diagnostics Division
Prior to moving to a divisional role,SeánKelly,was the Business Excellence Manager at Abbott Diagnostic Longford, a 2016 Shingo Prize recipient.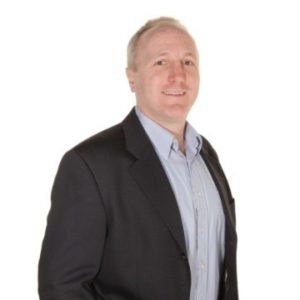 With a Ph.D. in analytical chemistry, Dr. Kelly is a lean six sigma black belt with 20 years of experience in the pharmaceutical and medical devices industry (Abbott, Merck Sharp &Dohme, Elan Pharmaceuticals and GlaxoSmithKline). His technical and operational leadership experience spans medical device and drug substance manufactures, drug product development and drug discovery research & development.
As Business Excellence Manager at Abbott Diagnostic Longford,Seán focused on creating a culture where principles of operational excellence are deeply embedded into the thinking and behaviour of all leaders, managers and employees. He led the site's operational excellence transformation which resulted in Shingo recognition. Under Seán's leadership, Abbott Diagnostic Longford also received the National Business Excellence Award from ICBE in 2015, and was named the 2015 Irish Medical Technology Company of the Year.
____________________________________________
John French – Lean Construction Program Manager – Intel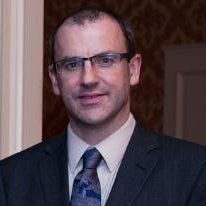 Project Manager in Intel Ireland, Focusing on Continuous Quality Improvement in Construction, Productivity Improvements using Lean Techniques. Using VSM to Systematically eliminate & remove waste. Focusing on Cultural Change & Process Change to eliminate Waste.
Co-Founder of Lean Construction Ireland CoP in April 2014
Committed to influencing the Construction Productivity Curve.
____________________________________________
Anthony Collins – Group CEO – TopFlight Travel Group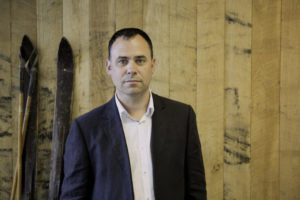 Topflight Travel Group was an early adopter of Lean Management processes, which have enabled the company achieve substantial improvements in efficiency and customer satisfaction and cost reductions of over €1m.
Anthony founded Directksi.com in 2000 and led the company through significant growth to become the UK's leading online ski tour operator. In 2010 he completed the acquisition Ski Beat (one of the UK's largest independent Chalet companies) and in 2013 oversaw the company's merger with Topflight to form the Topflight Travel Group.
The company now employs over 80 staff in its offices in Dublin, Brighton and the French Alps and a further 150 seasonal staff overseas. In October 2016, Topflight Travel Group hosted an Enterprise Ireland Lean Best Practice visit where the company showcased its application of Lean Management in a service business.
______________________________________________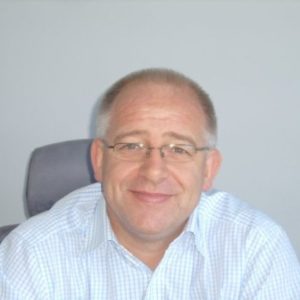 Ian O'Toole – Global Engineering Manager – Mondelez International
Over 30  years' experience in Aviation & Food Industries, applying Lean tools & principles in the relentless pursuit of Competitive Advantage.
______________________________________________
Keith Edwards – Toyota Motor Manufacturing Ltd
______________________________________________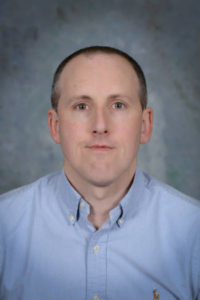 David Keane – Operations Leader – Zimmer Biomet
After completing a Masters Degree in Chemical Engineering in Queen's University, Belfast, David has gainedover 20 years of experience in the pharmaceutical and medical devices industry (Merck, Sharp & Dohme, Abbott, Boston Scientific, Merit Medical) in a variety of leadership roles across Engineering, Project Management and Operations Management.
David joined Zimmer Biomet in late 2014 as project lead for the set-up of a new 130,000 sq. ft. facility in Oranmore, Co. Galway.  After the successful start-up he has assumed operations responsibility for this facility.
                            _______________________________________________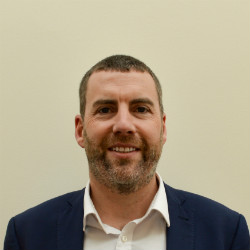 Garry Corbet – Head of Continuous Improvement – Dawn Farm Foods

Garry Corbet is Head of Continuous Improvement and HR at Dawn Farms.  Established in 1984, the company employs over 1,000 people across its three production plants in Ireland and in the UK. Recognised as a leader in the B2B supply of fully cooked and fermented meat ingredients and toppings, Dawn Farms specialises in the Foodservice and Food Manufacturing sectors and is a preferred partner to many of the world's leading retail grocery and High Street brands in over 40 countries worldwide. Dawn Farms are the current Irish Exporters Association Food Exporter of the Year.
Garry holds a BComm from NUIG and holds an MSc in Lean Operations from Cardiff University since 2013. Garry hassuccessfully put continuous improvement through investment in people at the heart of Dawn Farms Lean strategy qualifying himself and 2 others to Black Belt level and rolling out internal Yellow and Green Belt programmes.
_______________________________________________
Ian Gourlay – Lean Programme Leader – Rigney Dolphin Group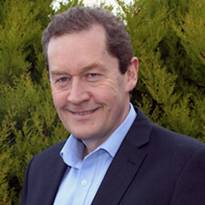 Ian is a Lean Six Sigma consultant who has over 20 years' extensive and progressive experience of implementing process, project and change management programmes, specialising in delivering an exceptional customer experience. He worked for Toyota Motor Corporation for 10 years and other organisations such as Express Newspapers, Kerridge Computer Company, UPC Chorus Communications and America Online (AOL), where he was senior process improvement manager responsible for a team of process managers, analysts and specialists across multiple contact centres in both Ireland and the UK.
Ian was a key member of the AOL European 'Continuous Business Process Improvements' team using Lean, Six Sigma and CBPI methodologies to share best practice and deliver and track process improvements at a European level.
Currently working with RigneyDolphin, he has worked on all client campaigns, identifying best practice policies and procedures, standardised work and opportunities for process optimisation. He has just successfully delivered a Lean transformation to one of our external clients here in Ireland and also assisted them in delivering project/ process improvements post training. Over the past 18 months he has delivered a 'contact centre best practice' project to one of the leading providers of healthcare in the US and he is currently heading a Lean continuous improvement programme that encompasses the entire RigneyDolphin and RelateCare workforce in the implementation of Lean best practice and methodology.
Ian holds a Master's degree (MBS Hons.) in Lean Practice, Lean black belt, Six Sigma green belt and BS5750/ISO9001 quality management qualifications as well as a HDip honours degree in Business in Management. Ian is also on the Enterprise Ireland and IDA Ireland directory of approved Lean service providers.
_______________________________________________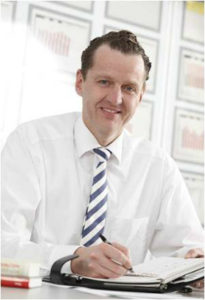 Dr. Heiko Gierhardt – Volkswagen (Poland)
Director Product und Project Management Volkswagen Poznan
Head Launch Management Crafter @ Volkswagen Poznan
Head  Global Lean Program @ Schaeffler AG
Associated Professor @ University of Technology Berlin
Head Supplier Quality @ Porsche Leipzig GmbH
Project Manager Quality model line Cayenne @ Porsche AG
PhD @ BMW AG, Advanced Technology Development in collaboration with  University of Technology Munich
Diploma in Mechanical Engineering @ Universty of Technology Darmstadt
_______________________________________________
Stephen O'Mullan – Supply Chain Director – Ornua Co-operative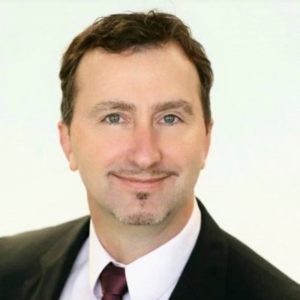 Stephen is the Supply Chain Director of Ornua Co-operative Limited. He joined Ornua in November 2016 and is responsible for overseeing all Supply Chain Operations and strategic development. Operating out of Ireland, his team supports the companies two divisions, Ornua Foods and Ornua Ingredients, with a Global customer reach to over 110 countries.
Ornua Foods is responsible for the international marketing and sales of our brand portfolio with markets serviced through wholly owned subsidiaries in Ireland the UK, Germany, China, Middle East, Africa and the USA, and by locally based distributors and agents in other key regions. Ornua Ingredients supplies superior quality dairy ingredients from some of the world's most technically advanced manufacturing, pre-packing and blending facilities located in the UK, Spain, and the USA.
Prior to his appointment as Supply Chain Director of Ornua Co-operative Limited, he held a number of senior Global Executive positions during his 17 year career within Dell Inc. He has worked overseas, in markets including the USA, Asia, and Europe, and accumulated extensive experience of Supply Chain, and transformational change.  Stephen is a Computer Engineering graduate from the University of Limerick, and has a Master of Business Administration (MBA) from the University of Milton Keynes.
_______________________________________________
Andrea Baker – Agile Coach – AIB Digital Innovation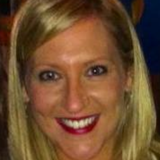 Andrea Baker is an experienced senior agile practitioner & coach with extensive experience as a scrummaster, Kanban coach as well as a senior business analyst on development projects; coaching & mentoring. Andrea is motivated by people & by change. Working across the enterprise to create a continuous improvement environment, ensuring people are at the core of agile adoption.
Championing the mindset changes and belief re-sets required to effect the desired business results; increasing impact through clear alignment with overall organisational business goals and forward momentum around the next most important needs.
_______________________________________________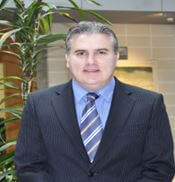 Darrin Taylor – Lecturer in Management – Waterford Institute of Technology
Darrin Taylor is Lecturer in Management,and Lean Programme Director, at WIT Business School, and member of the RIKON research centre. After a decade in management and consultancy in the corporate sector, Darrin joined WIT in 2004 and is now Joint Programme Director and Lecturer on the Master of Business in Lean Enterprise Excellence, and the Higher Diploma in Business in Operational Excellence.
He also lectures Lean/Operational Excellence modules on the Executive MBA and the MSc in Construction Project Management; and supervises postgraduate research on lean management, lean construction, operational excellence, and supply chain management.
Darrin coordinates the Annual WIT Lean Enterprise Excellence Forum and the Annual WIT Lean Practitioner Seminar Series. He works extensively with industry, encompassing public and private organisations across all services and manufacturing sectors; and he is a member of the Lean Construction Ireland Leadership Group, and the Lean Ireland Leadership Group.
_______________________________________________
Gerry Halliden – Project Manager – AON Ireland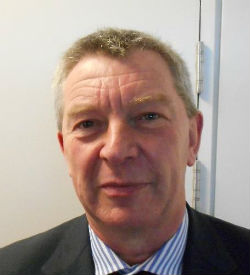 Bio to Follow
–
–
_______________________________________________
Noel Hennessy – CI Director – Integer/Lake Region Medical
Having spent a number of years working in the electronics industry, joined Lake Region Medical in 2001 as Production Manager. Two years later when the company first embarked on its lean manufacturing journey Noel displayed a natural flair for managing change and played an influential role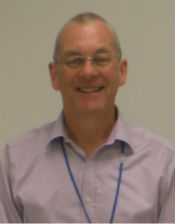 in the subsequent deployment of lean throughout the Irish plant. This success led to his appointment as Continuous Improvement Director in 2005. He received his MSc in Lean Operations from Cardiff University in 2007. As part of Lake Region Medical's on-going quest for excellence, he has participated in benchmarking visits across Europe, United States & Japan.
Noel continues to successfully lead Lake Region Medical's continuous improvement journey, with highlights including the company being awarded the Shingo Bronze Medallion and being crowned Irish Medical Technology Company of the Year in 2012.  In 2016 Noel's responsibilities were expanded to include Lake Region's plants in France, Germany and Malaysia. Noel is a passionate advocate of the transformational power of Lean Manufacturing and the Shingo Prize Model in particular. He has served a number of years in a voluntary capacity as Chairman of the South East Lean Forum and as a board member of the Irish Centre for Business Excellence. He is a regular contributor to Waterford Institute of Technology MSc in Lean Business Program and is currently undertaking a Doctorate in Business Administration which is based on the relationship between Continuous Improvement and Employee Engagement.
_______________________________________________
John Rohan – Dawn Meats Group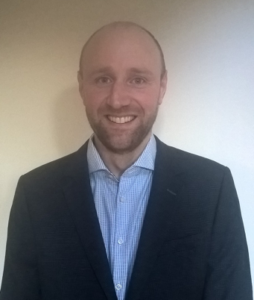 Specialist Diploma in Quality Management – Lean Systems, Black Belt and a Degree in Agricultural Science from UCD. I have 14 years' experience in sales and manufacturing in the beef industry in the UK and Ireland. I am the Operations Manager in Dawn Grannagh since 2012 which employs 350 people.
We have implemented a lean programme that is based around Visual Management, Standard Work and a Kaizen process that focuses on the removal of the 8 wastes (TIMWOODS). Our goal is to have a culture that we empower and engage all our people to fix problems at the lowest level through a standard one best way problem solving process that has a common language across the site. Tools like Just In Time are underpinned by constant analysis of Takt time cycle times which in turn are sustainable through stable standardised processes and visual management.
Dawn Meats was established in Co. Waterford, Ireland in 1980. As a family business that remains true to its farming heritage, and with a continuous focus on quality and customer service, it has grown to become the meat supplier of choice for customers of Irish and British meat.
With a product portfolio spanning from bone-in and boneless meat to frozen burger patties and ready to heat meal solutions, we supply retail and foodservice customers from over 40 countries worldwide.
Dawn Meats supplies a quality range of beef and lamb carcase and primal cuts throughout the Continent.  With sales and marketing offices positioned throughout Europe, we offer a close relationship with all of our retail, foodservice and manufacturing customers and we continually strive to serve their requirements as efficiently as possible.
_______________________________________________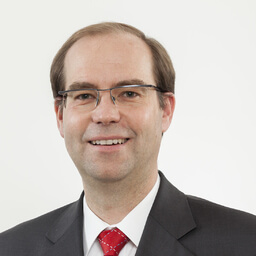 Dr. Alexander Ruestig – Lean Manager – Schaeffler
Dr. Alexander Ruestig is Head of Corporate Industrial Engineering Strategy & Projects at Schaeffler AG, Herzogenaurach/Germany. After graduating with a degree in mechanical engineering, he received a Ph.D. from the Technical University Darmstadt for his dissertation dealing with Product Launch Management of complex products in international production networks.
He worked in different leading positions within the automotive and chemical industries and was subsequently responsible for the global Lean activities of the Schaeffler Group as Vice President Lean Management until he changed to his current position.
There he is in charge for Launch Management of complex products and many other projects and topics within the wide field of operations and strategy manufacturing. Besides he is an assistant professor at the Technical University of Berlin for a lecture about Lean Management.
_______________________________________________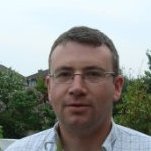 Tom Culhane – Lean Programme Manager – ABP Food Group
ABP Ireland are in the third year of a cultural transformation programme, supported by Enterprise Ireland.  Our objective is to develop motivated teams to use structured problem solving to continuously drive improvements in standards and standardisation. Development of the Continuous Improvement culture is focused on creating a structure of formal tools, underpinning the basic Lean principles.  The programme is supported by two centrally employed people, with a full time Lean Coordinator on each site
Tom Culhane:
Group Continuous Improvement Coordinator: 20 plus years of experience in the food and engineering sectors, Diploma in Quality Science (Six Sigma Black Belt). Worked as Process Improvement Consultant before re-joining ABP.
Peter McMonagle:

ABP Ireland, Group Continuous Improvement Coordinator. Background in high speed manufacturing in the food processing and veterinary pharmaceutical centre spanning 22 years.
Previously employed as Production Manager in the frozen ready meals sector prior to moving to full time Lean management role six years ago
_______________________________________________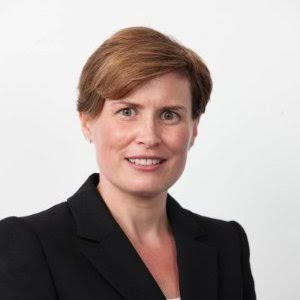 Anne Reynolds – Finance Director – Ward Solutions
Playing a key role in managing and developing the business. Focussed on growth in terms of revenue and margins, budgeting and resourcing.
Looking at effectiveness and efficiencies, process improvement and ultimately driving strategy. Overall responsibility for the finance function.
_______________________________________________

John Maxwell – Head of Continuous Improvement – National Treasury Management Agency
John is responsible for promoting and embedding continuous improvement as a "Way of Working" across the NTMA through the use of Lean Management and Lean tools for problem solving.
Prior to joining the NTMA John worked in the energy, aviation and not for profit sectors in senior roles in corporate governance, information systems, finance and change management.
_______________________________________________
Ann Ledwith – Director of Continuing & Professional Education – University of Limerick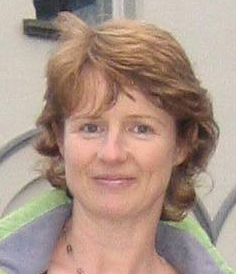 Dr Ann Ledwith is the Director of Continuing & Professional Education at the University of Limerick.  She holds a BEng in Electronic Engineering, an MBA and a PhD in the Management of New Product Development.  She spent over 12 years working industry, initially as an R&D engineer and later as an R&D manager.  She has extensive and varied teaching experience including Technical Innovation, Project Management, Reliability Engineering and Innovation Management.
She has previously held roles as Director of the Centre for Project Management, Assistant Dean of Adult and Continuing Education and Director of Educational Programmes at the Enterprise Research Centre.  Her research interests include project management, lean, innovation and technology management.
She regularly publishes on these topics in leading journals including the Journal of Product Innovation Management, TQM Journal, Management Decision, International Journal of Project Management and Research Technology Management.
_______________________________________________
Denis Lucey – Vice President, Dell EMC Services & Site Leader – Dell EMC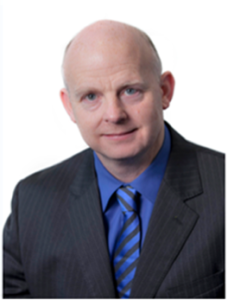 Denis Lucey serves as Vice President of Dell EMC Customer Support Services, for EMEA and has been with Dell EMC for 25 years. Leading a team of over 1,300+ people, he is responsible for delivering technical customer service and support to Dell EMC's commercial business customers, also serving as the Dell Cherrywood site lead. Denis works closely with his colleagues in the Commercial EMEA and APJ senior leadership team to establish the evolving needs of customers creating and implementing advanced technical strategies.
Appointed Executive Director of Technical Customer Services for Dell UK and Ireland Commercial business in 2006, his role and responsibilities were expanded in 2008 to also include South Africa and the EMEA Enterprise Expert Centre.  In 2009 Denis assumed leadership for the entire Northern and Western European Region and more recently for the complete EMEA technical support network.
In 2011 Denis was appointed to the role of Site Leader for Dell's Dublin based technology campus at Cherrywood which is home to 1,300 technology specialists.
In 2013 he was appointed to Vice President Dell EMEA, Commercial Support Services and his additional responsibilities include Dell EMC EMEA Emerging Market Strategy which includes Africa and the Middle East. He brings a wealth of experience to his role and is committed to meeting and exceeding customer commitments and expectations. Importantly his support team are the single point of contact for the Commercial Sales business.
Denis has worked with Dell since 1991.  Over that time he has held a number of senior manufacturing quality engineering and customer services positions including Director of EMEA Product Development, Director of EMEA Manufacturing Product Engineering and Director of EMEA Quality and Engineering.   He has a total of 27 years' experience in the Electronics and Computer Industry including 20 plus years management experience.
Denis also has an Honours degree in Engineering (Electronics) from University College Limerick. He is married to AnnMaria and they have one son.
_______________________________________________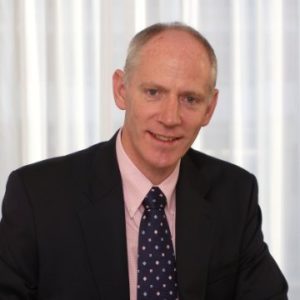 Tom Caffrey – Head of Aviation Services – Lufthansa
I am a professional Aviation Executive of long-standing. My leadership skills enable me to direct several creative and innovative organisations. I have played a leading role in the Transformation of our Service Industry through the deployment of Lean-Thinking. I now get great fulfillment from professional Coaching and Mentoring, where I support other leaders in fulfilling their potential.
Aviaton Services caters for the Line Maintenance needs of Airlines in Shannon. We offer a full suite of Part 147 Theoretical and Practical Training programmes and we provide total support for the Aircraft Leasing Industry, ranging from Parking and Storage of Aircraft, through all levels of Base-Maintenance and also End of Lease / Transition Services. We also have on site CAMO Engineers and Part 21 J Design Engineers in our Team.
_______________________________________________
Patrick Garrahy – Managing Director – Rottapharm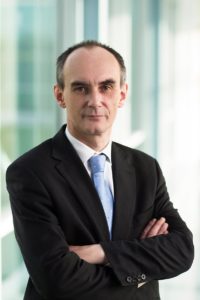 After completing a degree in Pharmacy in Trinity College Dublin Pat commenced working as R&D Manager in Clonmel Healthcare, an indigenous generic Irish pharmaceutical company, subsequently he completed a Bachelor of Business Studies degree.
Pat left Clonmel to take up the role of Manufacturing Development Manager with Leo Laboratories before joining Jouveinal Laboratories as Plant Manager.
He continued in that position following the acquisition of Jouveinal by Warner Lambert. Pat joined Rottapharm as Managing Director in 1998 during the construction of a new greenfield pharmaceutical production facility. Meda Rottapharm is a Mylan company.
______________________________________________
Yvonne Clavin – Chanelle Group – Operational Excellence Champion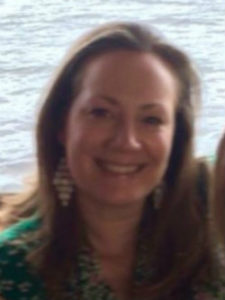 Lean Six Sigma Black Belt, Degree in Business Management (Hons), Certified Project Management Professional (PMP ®). Yvonne has over 20 years' experience in Manufacturing – Electronics , Medical Device & Pharma ( IBM , Boston Scientific , Keeling's and Chanelle )
Yvonne has recently deployed a Visual Management program across the support functions in Chanelle. The result of this program was to change the way we looked at our problems and our processes.  Our goal is to grow a culture of problem solving and continuous improvement.
Yvonne is leading a multi-year plan for Lean Deployment, aligned with the Shingo Principles, targeted at supporting the planned increases in sales while increasing profitability.
She is from Co Meath and has 2 children.
The Chanelle Group is Ireland's largest indigenous Pharmaceutical manufacturer and is headquartered in Loughrea, Co Galway.  The company employs over 375 people in Ireland, UK, Jordan and India and invests over €8million in research and development.  The Chanelle Group export human and veterinary products to over 80 countries worldwide.
_______________________________________________
Kieran O'Mahony – Six Sigma Programme Manager – Diarygold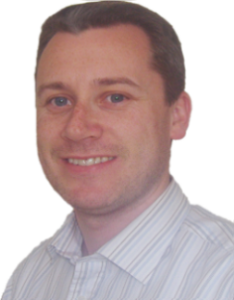 Kieran O'Mahony is the Six Sigma Programme Manager for Dairygold Food Ingredients. He is an experienced Business Excellence Leader with more than 20 years of experience in working across Semiconductor, Pharmaceutical, Biopharmaceutical, Medical Devices and Food Industries. A certified Lean Six Sigma Blackbelt since 2004 with over 13 years of proven capability in the deployment, application, training & coaching of Lean Six Sigma Tools and Methodologies.
After studying Electronic Engineering at Cork Institute of Technology, he began working as an Electronics Technician at Analog Devices' Wafer Fabrication Facility in Limerick. From there he moved to Pfizer in Cork, became actively involved in Continuous Improvement and was subsequently certified as a Lean Six Sigma Blackbelt in 2004. Working at Master Black Belt level, he has directly coached over 300 Greenbelts & Blackbelts and upon moving to Abbott Vascular in Clonmel (2012) he became Senior Business Excellence Coordinator with sole responsibility for rolling out Six Sigma Training for all Divisions in the EMEA region. In 2014, he became the 1st Six Sigma Programme Manager in Europe to preside at a site recognised by the (gold) Shingo Prize. He moved to Dairygold in 2015 to lead the Six Sigma Programme as part of the overall Continuous Improvement Strategy. His current focus is the deployment of the Six Sigma Strategy across all Dairygold sites so as to develop the data analytical capabilities of the business.
Kieran also holds an MSc in Pharmaceutical Sciences from Manchester University. He is married to Deirdre and they have three children.
_____________________________________________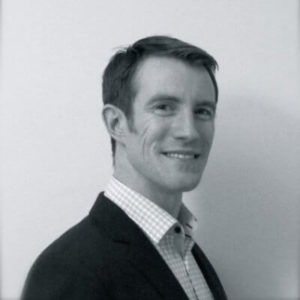 Joe Flynn – Learning & Quality Manager – Friends First
Joe Flynn has over 15 years experience consulting with key Business Partners across a range of industries/departments to design/deliver L&D solutions to support business plans and develop talent. His current role is Learning & Quality Manager in the financial services company Friends First (assets under management of over € 4 billion). He has been leading the Quality & Excellence Programme in Friends First since 2010.
Throughout this period the Quality & Excellence Programme and Continuous Improvement Culture has helped support the company in surviving a Life & Pensions market that contracted by over 60% in 2011 to in 2017 being the fastest growing Life & Pensions Company in Ireland.
Friends First has consistently been Recognised For Excellence at a 5* level since 2010 and were the Ireland Excellence Award Winner in 2016.
_____________________________________________
TJ McHugh – R&D Director – CBE Ireland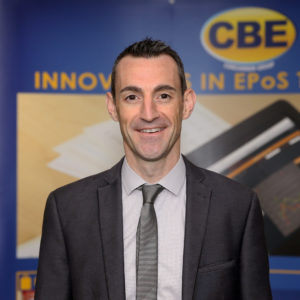 CBE are one of the leading innovators in POS (point of sale) technology in Europe, providing superior quality enterprise software and SaaS solutions to the retail industry. CBE operate primarily in the UK and Irish market and now support installations in Canada, Australia, The Isle of Man and Algeria
As CBE's R&D Director, TJ has overall responsibility for the delivery of all Software projects in the organisation. TJ has over 20 years' experience delivering innovative products to the Retail and Hospitality markets. His role includes setting out a clear vision and strategy for the R&D division and the delivery of strategic projects to a high quality, on time and in the most efficient manner possible.
One element of the continuous improvement strategy used in R&D was the introduction of Lean Software Development and the implementation of Lean tools and techniques such as Scrum(Stand up Meetings) \  Kanban \ Kaizen. TJ has overseen the successful implementation of these lean tools into the R&D process and this in turn has encouraged other departments within the company to adopt similar strategies.
_______________________________________________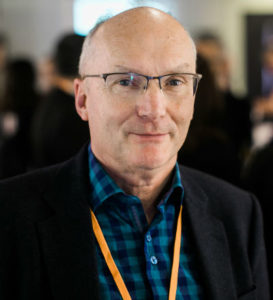 Sean McNulty – Innalabs – Director (Dolmen)

Sean McNulty is an entrepreneur, product designer and innovation specialist. As founder of Dolmen, a product design business, he has designed and developed global award- winning services and products. Sean helps clients pick winning ideas using, Lean, design-centred and customer front- end discovery processes, resulting in a 30% acceleration in new product and business development.
Sean's customer and human centric approach, combined with his more than 25years' hands-on industry experience, ensures clients can grow and scale their business quickly.
Sean is a certified Design Thinking and Lean Product Design and Development facilitator.
Clients and portfolio case stories: www.dolmen.ie
Front End Discovery Programmes include
⦁ Cartier France, mentoring entrepreneurs together with McKinseys and INSEAD 2012- 17
⦁ DCU Ryan Propeller, investor selected accelerator program, front end validation
⦁ Stanford's Bio Design structured process for NUIG Bio Innovate program in the medical sector 2014 -17
⦁ IRDG Lean Product Development program for Enterprise Ireland and IDA client companies 2016, 17
⦁ Enterprise Ireland's Innovation Management program in support for I4G program 2017
________________________________________________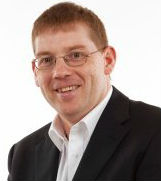 Shane Hughes – Innalabs – MD (Lean Unlimited)

Shane Hughes is Managing Director of Lean Unlimited, a company founded seven years ago with the goal of partnering with Multinational and SME companies developing skills and capability in the areas of Lean Manufacturing, Lean Service Delivery, Lean New Products Development and building the transformation framework to enable High Performance Organisations.
Having worked with a number of blue chip companies, Cadbury Schweppes, HJ Heinz, Coca-Cola, C&C Group, Shane has been exposed to some of the best in class systems and processes across these organisations. Shane has also been exposed to working across a number of geographies and cultures.
Shane holds an MSc in Supply Chain Management, is a certified lean Black Belt, a certified SAP solution consultant as well as a certified coach in Behaviour Science.  It is through a combination of academic knowledge, coupled with 25 years of work experience that enables Shane to partner with Organisations and help them identify either wasteful processes and/or areas of opportunity for the organisation. A key part of the value offering is to project manage the implementation of projects and ensure that the required governance framework is in place to sustain the improvements and for the company to move towards a High Performance Organisation. Through ongoing Benchmarking against peer competitors, ensure that the organisation maintains a competitive advantage and a sustainable business model.
Shane is currently engaged with a number of both multinational and SME clients implementing transformation programmes in the areas of lean, lean NPD, ERP systems implementation, Culture Transformation and enabling High Performance Organisations.
_______________________________________________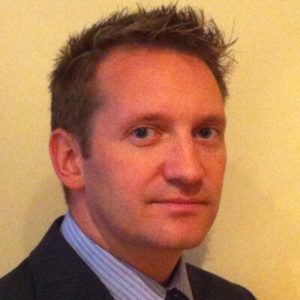 Paul Lynch – Customer Services Manager – Friends First
Paul Lynch is a Customer Services Manager with Friends First.  He has over twenty years experience in the Life and Pensions industry.  Paul's background is in technical health claims assessment. He has had significant involvement in the Income Protection team winning the Irish Broker's Associations "Best Income Protection Product, 6 years running.
In recent years he moved into project management and was responsible for the introduction of an award winning claims management system.  Since becoming a Customer Services Manager in 2015 he has been focussed on risk management, compliance and first line of defense controls.  He has introduced a risk management framework across the Customer Services area ensuring that key risk controls are being monitored for effectiveness and regulatory compliance.  
Feel free to use our images from LinkedIn. When you have the finalised the format for the event would you mind sending it through? This will help us design content that's relevant to the audience.
_______________________________________________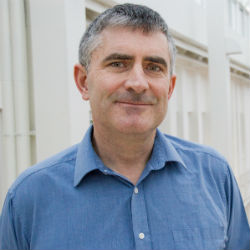 Paul Madden – Product Development Head – Ericsson
Presentation Title: "From crash to world class – scaling agile & lean at Ericsson"
Ericsson Athlone is currently one of the largest if not the largest software R&D company in Ireland, with circa 1,000 engineers working in R&D. We are pioneers with Lean & Agile transformation and deliver advanced complex systems to telecom operators all over the world.
I have worked for Ericsson for 20 years and have spent 2 years in Sweden and 2 years in Italy on assignment. I chair the board the SD Learning Consortium, which is a global consortium of companies who visit each other to discover the best Lean and Agile ways of working.
I am on the board of governors of Athlone Institute of Technology.
________________________________________
Michael Flynn – Director of TCD Business School – Trinity College Dublin
________________________________________