Transforming Organisational Culture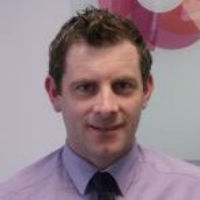 09.50: Case 9 - Adrian Mulholland, Director & CFO - Vilicom

Adrian is a Fellow Chartered Accountant (FCA) having practiced with both Crowe Horwath and EY. He studied commerce at UCD and followed by completing a Masters in Accounting at the Michael Smurfit Business School in Dublin. Since leaving practice Adrian has worked in senior Finance positions focusing on developing accounting teams and system solutions for SME's that have high growth business strategies and a global reach including construction, healthcare, energy and telecoms.
Vilicom is a specialist wireless (mobile) telecoms engineering firm helping both private and public clients to address mobile coverage (connectivity) challenges in new/existing structures both in Ireland and the UK. Projects are primarily bespoke and include stadiums, rail, airports, energy, large buildings and events.
Over the last 2 ½ years the adoption of Lean methods has supported and driven a cultural change focusing on the continuous improvement of internal data systems, our service delivery Teams and our support structures. The result has been a greatly improved and effective means of producing timely, relevant and reliable project data information for those individuals and Teams on the "front-line". This in turn has ensured that our own internal best practices are being passed on to our customers who are receive the best possible service and project delivery experience.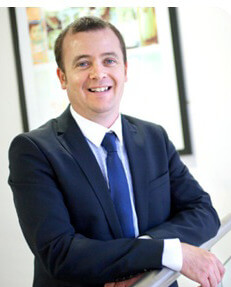 Ciaran Harvey - Senior Managing Director & Chief Information Officer Pramerica Systems Ireland & Prudential El Paso

Ciaran Harvey is the Senior Managing Director and Chief Information Officer for Pramerica Systems Ireland Limited, located in Letterkenny, County Donegal, Ireland and a subsidiary of parent company Prudential Financial, Inc. He oversees delivery of software and professional business services to Prudential's business units and corporate center functions. He is also the accountable executive for the Prudential El Paso Business & Technology Solutions Center in Texas.
In addition, Mr. Harvey is a member of Prudential's CIO cabinet, a member of the Anti-Bribery, Anti- Corruption Steering Committee and an Executive Director of Pramerica Systems Ireland. Mr. Harvey joined Prudential in 2000 and was a member of the management team that founded Pramerica as a green field site and grew it into a fully functioning operation. He was promoted to his current position in 2016. Prior to this, he served as Site Executive for Prudential El Paso's Business & Technology Solutions Center for two years, where he worked with the leadership team to set and implement the business and operational strategies and practices that enable the El Paso operation to achieve the business needs and community goals set out by Prudential.
This included developing a sustainable partnership with Hinduga Global Solutions (HGS) our Professional Business Services partner in El Paso, and establishing a culture and environment in the local community which seeks to position Prudential as an employer of choice for all the communities that exist in El Paso but particularly for the retiring military, their families and underserved populations. Prior to his role as Site Executive for Prudential El Paso, Mr. Harvey was Vice President for Operations and Systems at Pramerica Systems Ireland Limited, where he was responsible for the company's contact center, business processing and information technology support functions. He also oversaw a financial, legal and compliance services department for multiple businesses and corporate groups across Prudential. Previously, Mr. Harvey was a Senior Software Development Manager in the Systems Department. Before joining Pramerica, he was a Software Development Manager for Eircom, the national telecoms company based in Dublin, Ireland, and subsequently for International Test Technologies.
Mr. Harvey has a BEng Honors degree in Electronic Systems from the University of Ulster and an MBA in International Business from Queens University Belfast. He is a member of Queen's University Management School International Advisory Board, the American Chamber of Commerce and the European Research Board. In 2016, he was named one of Business & Finance magazine's Top 100 CEOs. Mr. Harvey is a non-executive director of Special Olympics (Cairde Le Cheile), a charity that provides sports facilities to people with disabilities.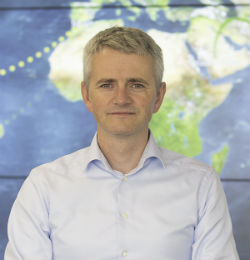 11:00 Case 11 – Ding – Hugh O'Donoghue
Hugh O'Donoghue is CTO at Ding. With over 20 year's experience in technology, he has worked in a variety of roles and locations, from co-founder of a successful start-up to VP of Engineering at a large US high-tech company.
Over the past three years at Ding Hugh has been busy working with a great team of people to build the world's best mobile top up service that is used by hundreds of thousands of people every day.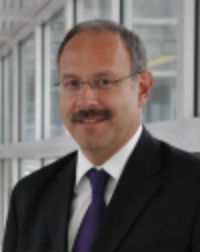 11.35: Case 12 – Franhaufer Institute - Prof. Roland Jochem

Roland Jochem graduated in mechanical engineering from the Technische Universität (TU) Berlin. He then became a project engineer in a medium-sized mechanical engineering company in Berlin before joining the Institute for Machine Tools and Factory Management (IWF) at the TU Berlin as a research fellow.
After working as head of the Process Management department at the Fraunhofer Institute for Production Systems and Design Technology IPK in Berlin, he became a process organizer at Bosch-Siemens-Hausgeräte GmbH. He completed his Ph.D. in 2001 at the Institute for Machine Tools and Factory Management (IWF) at the TU Berlin. Before his appointment as professor at the department of Quality Science at the Technische Universität Berlin, he held the Chair of Quality Management at the University of Kassel.
He is also Extraordinary Professor for Quality Management at the University of Stellenbosch in South Africa and executive board member of German Society for Quality Sciences (GQW) and the Deutsche Forum für Interoperabilität (DFI). He has over 60 publications to his credit, including seven books as editor/author, and his scientific work has been honored at numerous international conferences.